Millennials Are Embracing This Surprising (and Effective) Budgeting Strategy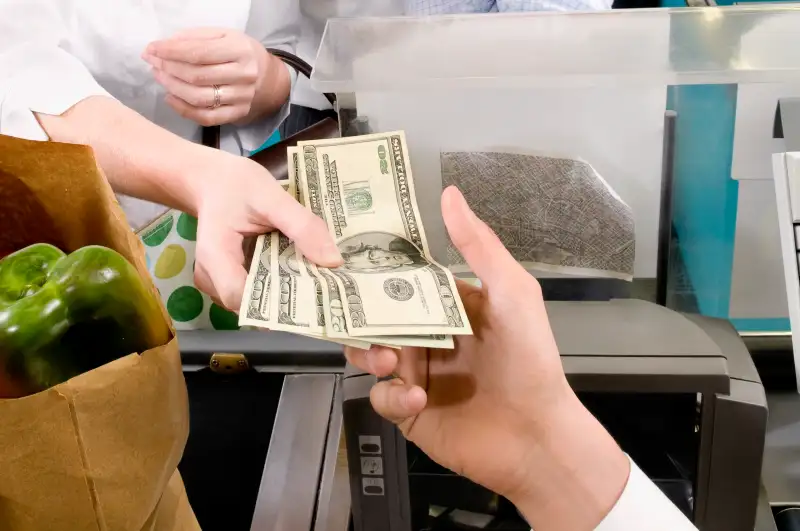 Glow Images, Inc—Getty Images/Glow RM
Millennials are leaving behind something surprising when they head the mall: their credit cards.
A new study from Cardtronics has found that 71% of millennials are ditching their plastic before they go shopping in an effort to avoid overspending. Despite an increasing volume of non-cash payment options available to young people—and the perception that they are quick to embrace all things digital—67% still use cash on a regular basis and 73% prefer to pay friends or family back with cash.
Other generations prefer cash as well. It's used in 79% of all person-to-person transactions, and 55% of consumers prefer to split the bill at restaurants using cash.
Read More: Paying With Cash Helps You Save. It Can Also Give You More Joy
It also remains the most commonly used form of payment in brick-and-mortar stores in general. In grocery stores, 43% of consumers pay with cash, while 42% use cash at the pharmacy.
Part of cash's popularity stems from security concerns: 93% of survey respondents said they feel cash can protect them from hackers. About two-thirds of people feel nervous when they don't have cash, with 84% saying they always try to keep cash on hand.
People also tend to spend less when they use cash. A study from Dun & Bradstreet found that people shell out between 12% and 18% more when they use credit cards instead of cash, NerdWallet reported.
Using cash also makes you think twice before adding items to your shopping cart. For instance, McDonald's has said the average purchase amounts to $7 when people use credit cards, close to double the $4.50 they spend when they use cash.
Cash also dominates in the realm of small purchases. Four out of five of survey respondents said they use cash for smaller items and other forms of payments for more expensive purchases. It's also the primary mode of payment for impulse purchases, with 75% of impulse purchases going toward cash.