1 in 5 Millennials Are Making a Huge Investing Mistake. Here's How They Can Fix It
Money is not a client of any investment adviser featured on this page. The information provided on this page is for educational purposes only and is not intended as investment advice. Money does not offer advisory services.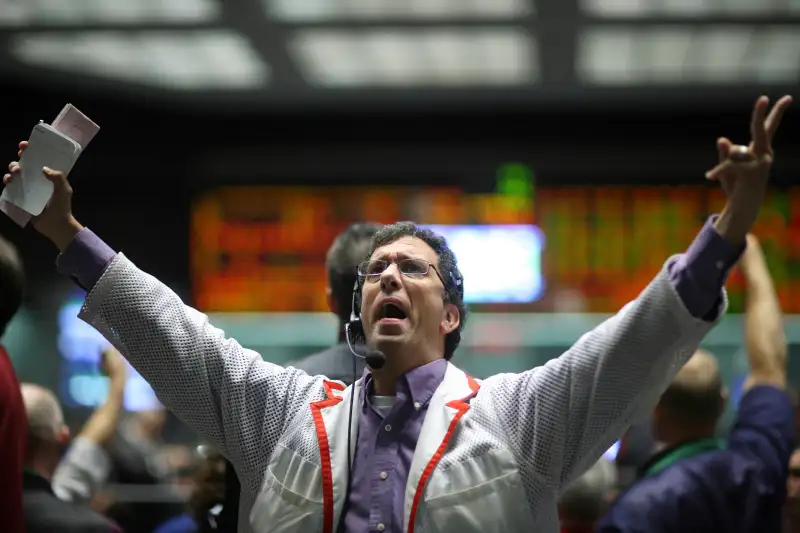 It's no secret the financial crisis was a traumatic event for many millennials. Yet new research suggests that those scars still linger even now — and, for a significant minority, may be imperiling their retirement security.
The oldest millennials, born around 1980, were in their mid-20s when the 2008 financial crisis hit. As the stock market plunged — losing more than half its value by March 2009 — many small investors swore off the the market, yanking billions from stock funds.
It's good news then that now, with those same millennials on the cusp of early middle age, most seem to be investing with the right balance of stocks and bonds, according to new research by investment company Vanguard. Yet a sizable minority — about one in five — still appears to be shell-shocked, with an investment portfolio that includes essentially no stock market holdings at all.
Vanguard's results come from an analysis of 4 million retail investor households, of all ages, with IRA or taxable brokerage and mutual fund accounts.
The median millennial investor had about 90% of their assets in stocks, Vanguard found. That's likely appropriate, considering these savers have 30 years or more before retirement. Vanguard said the rapid adoption of target-date funds, all-in-one investments that are now the default option in many retirement plans, appeared to have helped steer investors toward the the right stock-and-bond mix.
The bad news: About 19% of millennials hold no stocks at all.
By comparison, that's true of only about 14% of Gen Xers and 12% of baby boomers — many of whom should in fact be taking less risk as they move toward retirement.
To be sure, there are some limitations in Vanguard's study. Because the research covers both taxable and retirement accounts, the company concedes that some millennials with Vanguard accounts could be investing for the shorter term — say, for a down payment on a house. That could in theory account for some of the stock avoiders.
Nonetheless, millennials' aversion to stocks could spell trouble in the long term. While bonds have are a superficially "safe" investment, because their values tend to hold up better under economic stress, they also tend to appreciate less over time. Historically, all-bond portfolios have returned only about half of what all-stock portfolios have in the long run.
A 20-something investor who decided to forgo stocks could end up hundreds of thousands of dollars short by the time the they retire.
Worried about getting your portfolio mix right? The simplest solution is to move your investments to a target-date fund whose target year matches your expected retirement date. Most large mutual fund companies have their own versions. Money recommends those offered by T. Rowe Price and Vanguard.