You Can Buy the Mona Lisa for $25,000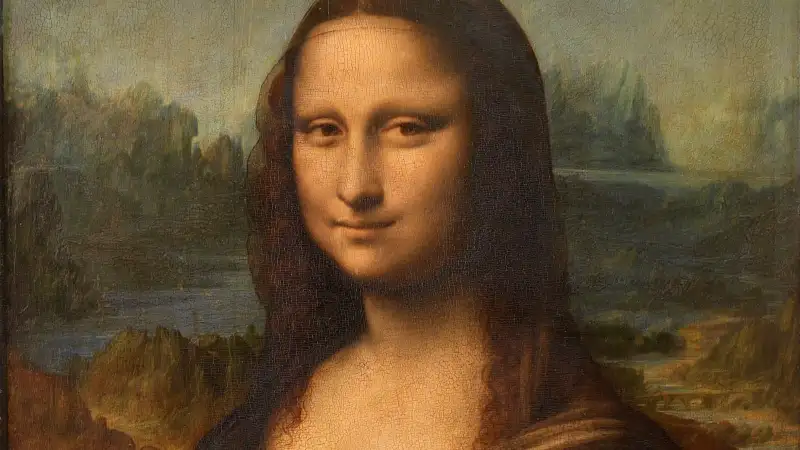 Fine Art Images—Getty Images
The world's most famous portrait hangs on a wall at the Louvre. It's not for sale, and it's hard to imagine that it ever will go on the market. But perhaps the next-best thing went on sale this week, at a coffee shop in Manhattan's Soho neighborhood.
The Bedford + Bowery blog reported that a painting that some are calling the "Fauxna Lisa" is hanging on the wall at the Mercer Street Think Coffee shop. This portrait is most definitely for sale, with an asking price of $25,000.
Such a sum for what's admittedly a forgery might seem absurd. Until you learn that the creator of this artwork, while not a household name like Leonardo da Vinci, is fairly famous—even infamous—in his own right.
The remarkably high-quality forgery was done by Mark Landis, a notorious art forger who has been profiled by the likes of The New Yorker and has done copies of artworks by sources ranging from Picasso to Disney. The quality of his reproductions has been good enough to fool dozens of museums, including the Smithsonian National Portrait Gallery. Landis is also the subject of a new documentary called "Art and Craft," and apparently the makers of the film approached Think Coffee recently with a proposal to hang Landis's faux version of the "Mona Lisa" on the walls and sell it.
By one account, Landis completed the "Fauxna Lisa" in just 90 minutes. In a recent "Ask Me Anything" session on Reddit, however, the painter said that the reproduction of the "Mona Lisa" was the most challenging forgery he's ever done. "It took me a whole weekend," he wrote in response to a question on the forum. When asked how he was able to do such intricate work, and so quickly, Landis responded, "Well, it's like a magic trick you know. If I told people, it wouldn't be worth anything anymore."
Surprisingly, Landis says that he has never benefited financially from his forgeries; in most cases, he simply donated them to institutions. He was busted (but not arrested) in 2010, and while it was originally reported that proceeds from the sale of his "Fauxna Lisa" were intended to go to the Lauren Rogers Museum of Art, which is located in the Mississippi town where Landis is from—and which, fittingly, was duped in the past into accepting a forgery by Landis, a museum representative reached out to Money and said this is not true.
[CORRECTION: An earlier version of this story reported that proceeds from the sale of Mark Landis's "Mona Lisa" forgery would benefit the Lauren Rogers Museum of Art. The museum's director of marketing said that this is not the case.]