6 Money Moves If You're Trying To Pay Off A Lot Of Credit Card Debt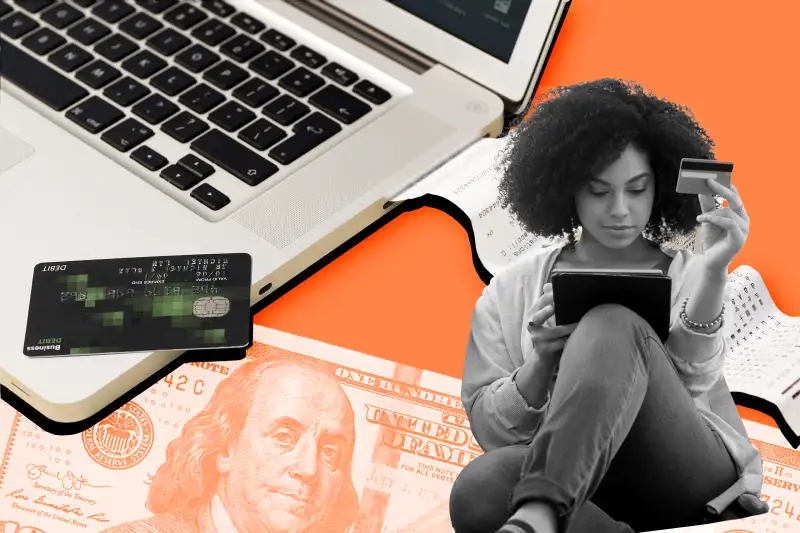 Are you looking for ways to pay off some credit card debt, save money, or even win some? Then you've come to the right place.
Below, we've put together 6 money moves that could help you start chipping away at your debts faster and even potentially put some extra cash in your pocket.
1.) Win up to $83 every time you win Solitaire
If you enjoy playing Solitaire on your phone, why not turn your skills into real cash?
All you have to do is download the Solitaire Cash game app to your iPhone or Samsung (it's free) and start playing in regular or cash tournaments for a chance to win up to $83 per victory!
You'll be matched with other players within the same skill level and everyone gets the same deck, making the game fair and a real test of skill. The faster you clear the board, the higher your ranking will be, and the bigger the prize!
Solitaire Cash is the #1 most downloaded iPhone app in its category with over 242,000 reviews and a 4.6 out of 5-star rating from happy players. Oh, and did we mention there are no ads?
Download the app now to start winning real money
---
2.) Ask this company to pay off your credit card debt
If you're struggling with high-interest debt and steep minimum payments, debt consolidation is an option that could lower your monthly payments and help you pay off your debt faster.
To break it down in simple terms, debt consolidation involves rolling one or multiple debts into one fixed monthly payment and paying it off using a new debt under better terms.
A popular option is taking out a debt consolidation loan with a potentially lower APR than what you're currently paying.
Simple Debt Solutions' platform offers a variety of loan options from lenders that accept a wide range of credit scores. Better yet, checking rates has no impact on your credit.
Simple Debt Solutions has an easy pre-approval process with instant decision on loans starting at $10,000 up to $100,000, as well as flexible repayment terms based on your budget.
Get an approval decision today

---
3.) Stop overpaying when shopping online
Shopping online can be convenient, but finding the best deals can be extremely time consuming.
Capital One Shopping does that part for you by working quietly in the background searching for every possible discount and coupon code for your online purchases, and automatically applies them to your cart at checkout.
Not only can this tool save you money, but it also saves you time by eliminating the need to search for deals yourself.
The Capital One Shopping browser extension is free for everyone and no Capital One account is required.
Download the tool to your browser today, and never worry if you're missing out on a deal on your online purchases again.
Add Capital One Shopping to your browser now
---
4.) Avoid thousands in home appliance repair costs
A broken refrigerator or air conditioner could end up costing you thousands of dollars in repair or replacement bills — costs that homeowner's insurance typically won't cover. The same goes for your home's plumbing and electrical systems. Not to mention the inconveniences a breakdown can cause you and your family.
Having a home warranty could help pay for any surprise repair and replacement costs of your home's appliances and systems, so you don't have to worry about getting stuck in a bad situation again.
Choice Home Warranty gives you 24/7 access to a nationwide network of over 15,000 certified technicians, so you can rest easy knowing that a trusted professional will provide assistance to get your home back on track.
Their top notch customer service is just one of the reasons Choice Home Warranty was awarded the 2020 "Consumer's Choice Award" and named "Best Overall Home Warranty" in 2021.
For a limited time, get $50 off plus your first month free when you sign up for a single payment home warranty plan with Choice Home Warranty.
---
5.) Let this company pay you for taking surveys online
Do you enjoy taking online surveys in your spare time? So why not get paid for doing it?
With the SurveyJunkie app, you can become a real-life influencer while earning some extra cash on the side — just for filling out online surveys!
Creating an account is free and relatively easy, and gives you access to new surveys daily which can be completed on your own time.
Once you have signed up, start sharing your opinions on a wide variety of services and products in exchange for virtual points that can be redeemed for real cash via PayPal!
SurveyJunkie has an easy-to-use platform, 4.6/5 stars rating from the App Store with nearly 69,000 user reviews, and over 11 million members to date.
The information provided on this page is for educational purposes only and is not intended as financial advice.