7 Bob Dylan Quotes About the Evils of Money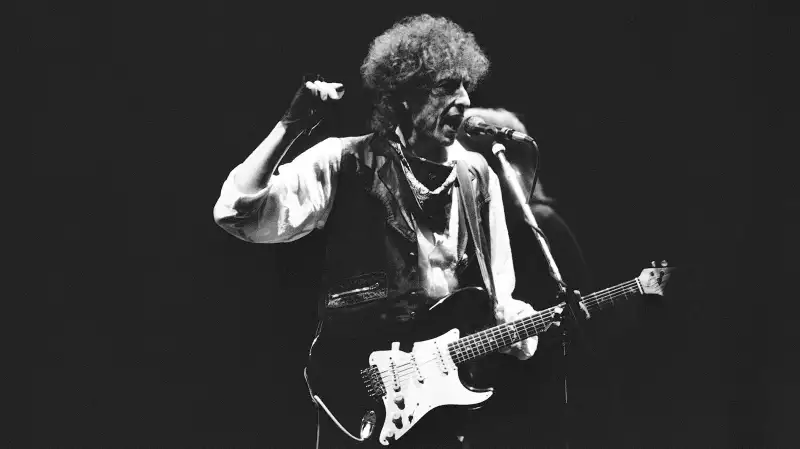 Given Bob Dylan's status as a symbol of American counterculture, it's no surprise that he can be very dismissive of money.
Yet he certainly knows the value of a dollar. Dylan—whose decades-long career was launched on folk melodies of the civil rights and anti-war movements—can also be articulate about how unpleasant life can be when you're short on cash.
In his 1975 track "Money Blues," Dylan bemoans his inability to afford basic necessities like rent and groceries: "Where does the money go?" he asks. The answer: "Well, I give it to my woman / She ain't got it no more."
Dylan has also added his two cents on fixing the economy. In a 2015 interview with AARP The Magazine, Dylan said billionaires could alleviate poverty by creating jobs for inner-city residents struggling to make ends meet. "For sure, that would create a lot of happiness," he said. "Now, I'm not saying they have to—I'm not talking about communism—but what do they do with their money?"
There is a certain irony to Dylan's disparaging take on money, given the multi-millionaire musician's willingness to advertise anything from underwear to computers in return for it.
Still, in honor of Dylan's 75th birthday on May 24, here are a few song lyrics and quotes from Dylan that show his disdain for dollar.
1. "Money doesn't talk, it swears." — "I'm Alright, Ma (I'm Only Bleeding)," 1965
2. "I'm sick of giving creeps money off my soul." –1966 interview with biography author Robert Sheldon
3. "How many times have you heard someone say / If I had his money I'd do things my way / Hmm, but little they know / Hmm, it's so hard to find / One rich man in ten with a satisfied mind." —"A Satisfied Mind," 1999
4. "All the money you make will never buy back your soul." —"Masters of War," 1963
5. "Don't matter how much money you got, there's only two kinds of people: there's saved people and there's lost people." —1979 concert in Tempe, Ariz.
6. "They tell you 'Time is money,' as if your life was worth its weight in gold." —"When You Gonna Wake Up," 1979
7. "Wealth is a filthy rag / So erotic so unpatriotic / So wrapped up in the American flag." — "Band of the Hand (It's Hell Time Man!)," 1986