5 Money-Saving Tools to Try Before You Buy Anything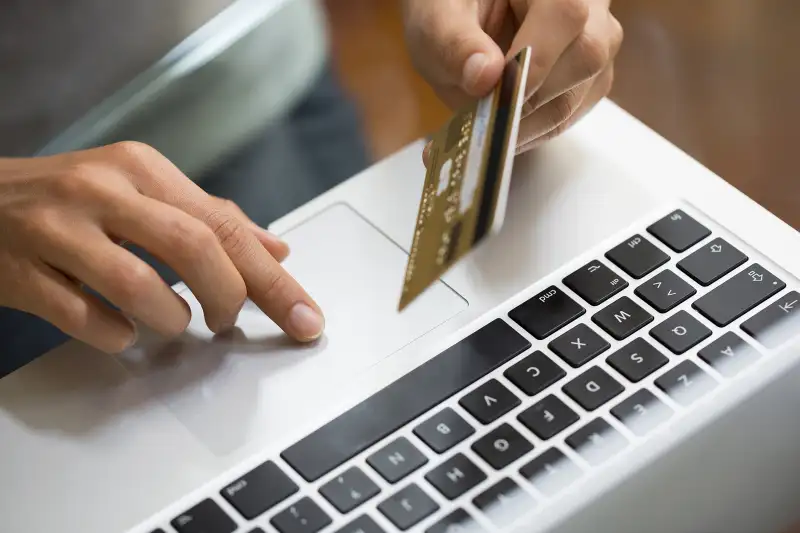 Photo illustration by Money; Getty Images/iStockphoto
If you shop without the latest bargain-hunting tools, you're probably missing out on hundreds or even thousands of dollars in discounts every year. Here's a breakdown of five basic categories of money-saving tools that all shoppers should know. If you haven't tried one of them, now's a great time to get started, especially if you've still got lots of holiday shopping to do!
Price trackers. If you've got your eye on something you want to buy, sometimes it pays to hold off. Other times, your best bet is to pounce on the deal ASAP. How do you know when to pull the trigger? One tool that can help is the price tracker. Sites like Camelcamelcamel.com and PriceZombie.com can help you gauge whether to buy something now or later by showing you month-by-month price variations and calling out high and low points during the year. That way, you'll know a good price when you see one. Both sites also will send you price-drop alerts. CamelCamelCamel shows you charts of Amazon prices only; PriceZombie covers dozens of retailers. You can also use tools like Pinterest's alerts and the Slice app to get notified about price drops.
Coupon apps. While you're waiting on line at the register, do you ever wonder if there's a juicy coupon or other deal that you're missing out on? You can't beat apps like CouponSherpa and Retailmenot for peace of mind. They make it easy to look up a retailer and check for coupons on the go. I often use these apps while I'm waiting at checkout in stores like Macy's and Michael's; by the time I get to the register I'm ready with a bar code on my phone that the cashier scans just like a paper coupon.
Price-comparison engines. The cardinal rule of bargain hunting: Check prices before you buy anything. The best—and easiest—way to do that is to keep a running list of the items you want to buy and check prices at sites like Google.com/shopping and PriceGrabber.com so you'll know a good deal when you see one. But sometimes even the most bloodthirsty bargain hunter will have a weak moment and snap up something on impulse. Before you do anything crazy like that, pick up your smart phone and check price-comparison apps with bar-code scanners. My favorite is ShopSavvy. You simply scan an item's bar code or type in the name of the product, and it will give you a list of prices from both local and online retailers. Easy peasy! There are loads of price-comparison apps you can try with all kinds of extra money-saving features, including BuyVia, Purchx, ShopAdvisor, Smoopa, and RedLaser.
Browser apps. You can literally automate your savings with browser apps (aka add-ons) such as Honey, Piggy, and Invisible Hand. They scout out coupons and other deals while you're shopping. Download them at Joinhoney.com, joinpiggy.com, and getinvisiblehand.com. Piggy and Honey will pop up when you get to a site's checkout page and automatically apply the best coupon codes to your order. While Invisible Hand lists coupons and other deals, it doesn't automatically add promotion codes at checkout. But it does another neat trick: It automatically pops up when you're looking at a particular product and will provide a drop-down menu that lists prices at other sites. Just click on it in your browser. Other browser add-ons to check out are ShopGenius and Offers.com.
Retailer apps. If you shop frequently at a particular store, it pays to see if the retailer offers an app. Amazon, Target, and Walmart, for example, all have apps that can save you a bundle. Amazon's app keeps you up to date on the hottest deals and makes it easy to do some comparison shopping on the fly. As I mentioned in another post, Target's Cartwheel app lists dozens of deals that can save you up to 30% or more on dozens of items. And Walmart's app includes a feature that checks competitors' prices and gives you a rebate if they're lower than what you paid at the big-box store. Simply scan your receipt using the app.
Happy shopping!
Lisa Lee Freeman is a shopping and consumer-savings expert who loves to help shoppers score the best deals. She is a frequent TV commentator on consumer issues and was the founder and editor in chief of Consumer Reports' ShopSmart magazine.
Read next: 25 Ways to Save Hundreds on Your Holiday Shopping