5 Money-Saving Tips to Beat the Heat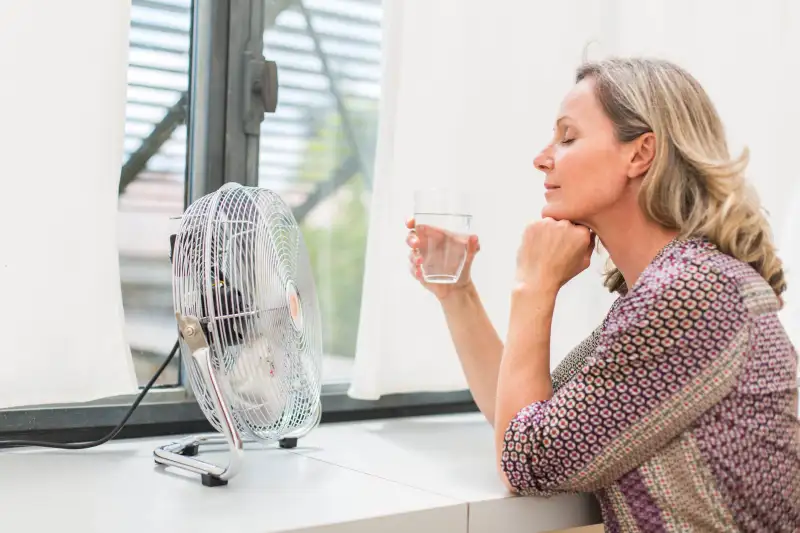 Burger—Getty Images/Canopy
Heading into the weekend, the weather is expected to remain sticky and steamy for much of the country. In fact, the National Weather Service has issued heat advisories for many states in the central, southern and eastern parts of the U.S.
Of course higher temperatures mean more people cranking up their air conditioners and finding ways to beat the heat. But that can also mean higher utility bills at the end of the month. Here are five tips to help you stay cool without spending big bucks.
Know the Peak Hours
Many energy providers are switching to advanced metering infrastructure, known as smart meters, which can charge different rates for energy used during peak hours. In fact, about 51 million residential units have been installed so far in the U.S. in states like California, Texas, Florida, Oklahoma, Arkansas and Maryland. For most people, peak hours tend to be between 9 a.m. and 9 p.m. "For the same usage, you're better off running the dishwasher after 9 o'clock and plugging in chargers overnight as well," says Alex Goldstein, CEO of Chicago-based retail energy provider Eligo Energy.
PSE&G, which serves as New Jersey's largest utility, expected daily demand for electricity to soar to 8,937 megawatts Wednesday, with the demand growing each day after that if temperatures remained in the 90s. The utility hit its record high on Aug. 2, 2006 with 11,108 megawatts consumed.
Temperature is Key
For every degree you lower the temperature in your house, you raise your bill by up to 6%, according to electric utility Eversource, which provides service to customers in Massachusetts, Connecticut and New Hampshire.
For the most part, setting your thermostat at 78°F in the summer is optimal, especially if you're using a fan to circulate the air, according to Consumer Energy Center. When you leave the house, instead of turning your air conditioner off completely, increase the temperature to 85°F. If you turn off your HVAC unit completely in a large house, it can take additional energy cooling it back down and could cost you more than if you had just adjusted the temperature.
Maintain Your Equipment
It can really save you money to check and replace the filters in an air conditioner or HVAC system regularly. Over time, they clog up and end up using more power to achieve the same cooling affect. Goldstein recommends changing filters every six months.
It can also be cost-effective to replace old appliances with energy-efficient ones, usually labeled Energy Star, according to Con Edison, which supplies energy to New York City residents.
Choose Your Appliances Wisely
Dining in is usually a money-saving strategy, but it can backfire when you fire up the oven during a heat wave. Eversource recommends cooking with a microwave, crock pot or barbecue outside in order to keep the ambient temperature inside your home lower. You entertainment systems can also produce a lot of unwanted heat, including TVs and stereos.
And be smart about lighting—turn off any unnecessary lights when possible. Goldstein recommends replacing all light bulbs with LED ones, since they use less energy. Natural light counts too. About 40% of heat comes though your windows, so keep the curtains closed during the day.
Get the Best Possible Rate
There are nearly 20 states—including New Jersey, Ohio, Texas, Pennsylvnia and Illinois—where customers can choose their energy supplier, opting to forego services from the local utility in favor of retail energy providers like Eligo. Oftentimes, these companies offer packages that are cheaper than the local utility's prices and worth exploring.
For customers in states where energy providers are still regulated and service supplied only through local utility, Goldstein says customers should still seek out the best price. "Sometimes they can call the local utility and there may be a special program or special rate—it's just a question of asking. It's definitely worth calling," he says.