Here's How Low Mortgage Rates Could Drop in 2023, According to One Expert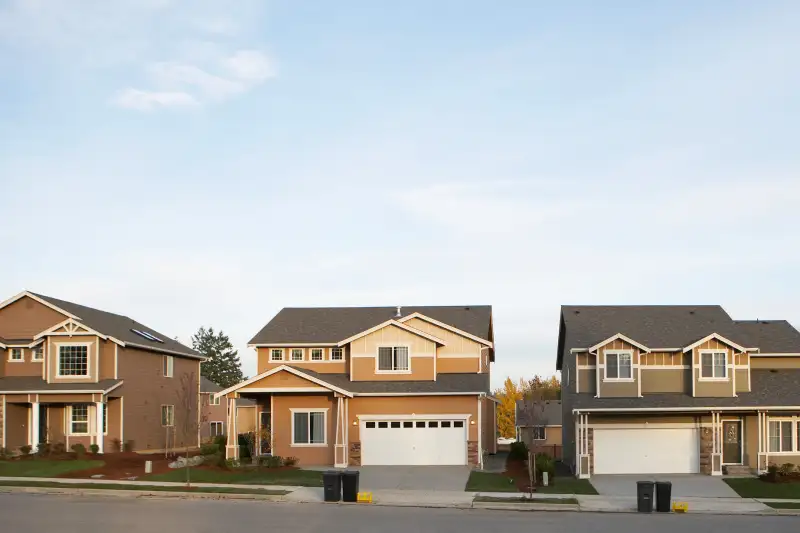 Mortgage rates more than doubled in 2022, but hopeful homebuyers may soon see some relief from sky-high borrowing costs.
Nadia Evangelou, senior economist and director of forecasting at the National Association of Realtors (NAR), is forecasting that mortgage rates will drop below 6% in the spring and summer months of 2023. She cites easing inflation and smaller rate hikes by the Federal Reserve as the reasons the drop is likely.
This week, the average rate on a 30-year fixed-rate mortgage was 6.48%, according to data from Freddie Mac. The rate means that the buyer of a median-priced home (one that costs around $416,000 right now, according to Realtor.com) is facing a mortgage payment that is 64% higher than it was a year ago, Realtor.com senior economist George Ratiu noted in a blog post this week.
Evangelou expects rates to average around 5.7% in 2023. That's significantly higher than the rates around 3.5% that buyers saw in the first months of 2022, but it's also a far cry from the rates that climbed above 7% last fall.
Falling mortgage rates will improve home affordability
"Housing affordability is going to be the main driver of the housing market in 2023," Evangelou said in email commentary shared with Money.
She notes that mortgage rates near 6% will mean more families can afford to buy homes this year, but adds that others — and especially first-time homebuyers — will continue to struggle.
That could be the case even as home price growth levels off this year. Inventory constraints, which are expected to worsen as more buyers enter the market while sellers sit on the sidelines and wait for rates to fall even further, are the culprit.
"The market will likely become more competitive over the next few months," Seattle Redfin agent Shoshana Godwin said in a blog post on Thursday. "I expect new listings to remain scarce as homeowners hold onto low interest rates while the pool of determined buyers circle the few homes that are available."
More from Money:
Here's How Many Homeowners Could Be Stuck With 'Underwater' Mortgages in 2023
5 Expert Predictions for the Housing Market in 2023