The 14 Most Improved Public Colleges in the U.S.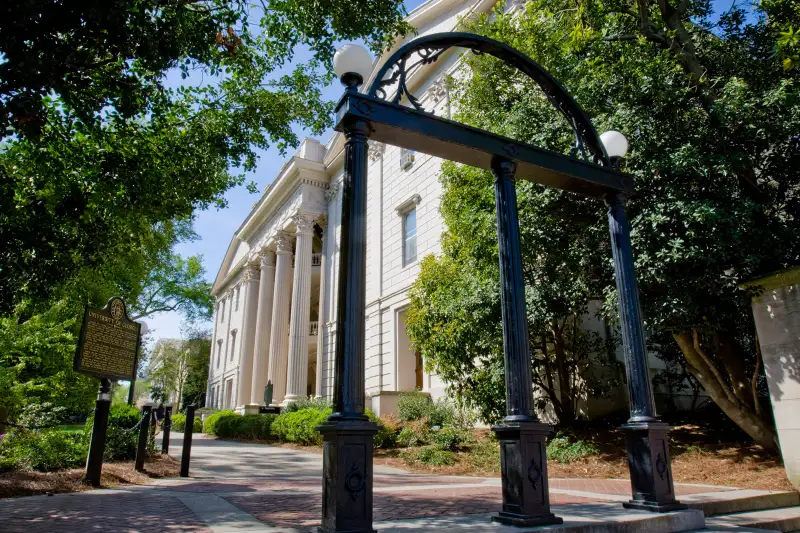 Paul Efland—University of Georgia
Here's some encouraging college news: Most colleges are getting better at educating and supporting students through to graduation.
A new study of college graduation rates by the Education Trust, a Washington, D.C., think tank, has found that most colleges have raised their graduation rates during the last decade. And, overall, beleaguered public colleges have improved the most. Today, 58% of freshmen at public colleges earn bachelor's degrees within six years. While that might not sound impressive, it's almost 5 percentage points higher than the rate from a decade ago.
Importantly, colleges are also generally a doing a better job of helping minority students graduate, the report found. Over the last decade, the graduation rates for Latino students has risen more than 7%, and the rate for African-American students has risen more than 4%.

A Money analysis of the data shows that 14 public colleges stand out as the most rapidly improving high-value colleges in the nation. These colleges all currently have above-average graduation rates, have raised their graduation rates for all students by at least 10% since 2003, and have reduced the achievement gap disparities among races over that time.
Money ranks colleges on a combination of educational quality, affordability, and the financial success of graduates.
*As of 2013, the last year for which federal data is currently available.