10 Cool Mother's Day Gift Ideas That Every Mom Would Love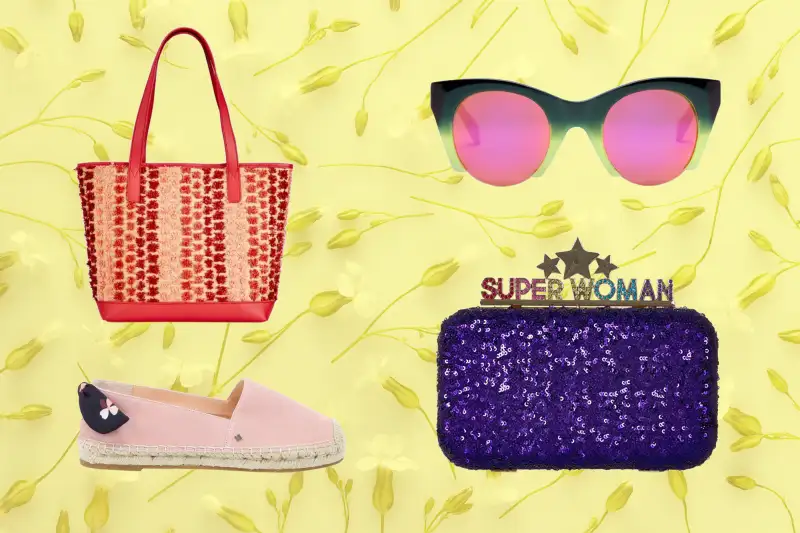 Photo illustration for Money by Sarina Finkelstein; Getty Images (1)
Mother's Day 2019 is just over a week away — it's Sunday, May 12, this year. We're betting you know some strong, independent mothers who would love a little recognition. Now you're in need of great Mother's Day gift ideas that reflect a fraction of just how awesome they are.
Flowers and brunch can be nice, but why not up your game with these unique Mother's Day gifts? She might love a yoga mat printed with affirmations, or perhaps a pair of sunglasses as cool and bright as she is.
Here are the best Mother's Day gift ideas that will wow all the cool moms in your life. For as little as $20, you can get a great Mother's Day gift. Happy Mother's Day!
A gift that appreciates her confidence, humor and knack for standing out in a crowd — and for less than $50.
This gold-plated necklace is sweet and edgy at the same time — she can choose to display either a red or black heart. And if you're feeling splurgy or have a sibling to coordinate gifting with, there are cute matching dangling earrings ($80) as well.
Please don't get her a wine glass that says "Mommy's Sippy Cup." Instead, give her something worth toasting with this gift basket of innovative, small-batch cocktail mixers.
What's better than a little self-love pep talk to get her through a power vinyasa class? This Mother's Day gift idea is affordable and inspiring.
Courtesy of GiGi New York
Here's a tote with a vacation-ready look that's still utterly practical thanks to handles long enough to throw over her shoulder and a magnetic top closure. Better yet — it's on sale right now, down from $280 regularly.
Courtesy of Saks Fifth Avenue
These adorable Kate Spade espadrilles come in just the right shade of dusty rose — she'll slip them on all the time.
This spare, neutral-hued print pops when paired with a reclaimed barnwood frame. Other print sizes and frame styles are available, or you can get just the print without the frame for $67.
Tell her she's a real "gem" with a wink — this accessory will make even her everyday work bag pop.
Courtesy of Saks Fifth Avenue
This well-designed tea infuser is made of super-strong glass and has a heat-resistant band for holding — perfect whether she's commuting or chilling.
Courtesy of Westward Leaning
These chunky handmade shades in an eye-catching color combo fit a mom with flair — and they're on sale, to boot (down from a list price of $195). If the pink-and-green palette is a bit much, they also come in this cool blue variation.
Happy Mother's Day 2019!
We've included affiliate links into this article. Click here to learn what those are.