Here's Where to Buy Last-Minute Flowers for Mother's Day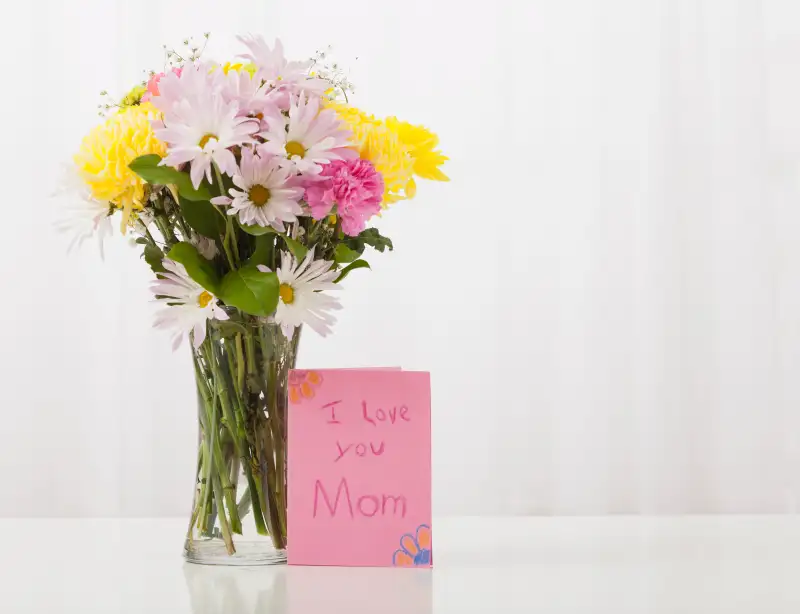 Vstock LLC, Getty Images/Tetra images RF
Mother's Day is around the corner, and choosing the right gift can be difficult. How do you choose a present for the person who gave you so much?
While that sentiment is endearing, you may have spent too long considering the pros and cons of getting your mother those concert tickets and are instead scrambling to find a gift at the last second.
But don't fret: several florists can deliver flowers to your mom at the last second.
Here are some businesses that will deliver a lovely bouquet just in time for the special day:
1-800 Flowers
This flower company offers many different colorful options — ranging from a bouquet of roses to purple and yellow springtime flowers —on the same day they're ordered. Just make sure you order them by 11:30 a.m. on Mother's Day to get them delivered in time.
You can also add in a gift basket or balloon to the delivery if you'd like.
The company delivers in most states. Check out a store locator here to see if they can deliver to your mother's home.
ProFlowers
Last-minute shoppers can purchase a bouquet starting at $44.99 for a same-day delivery (even on Sundays). ProFlowers also has a next-day delivery service, where you can purchase bouquets especially designed for Mother's Day starting at $19.99.
From You Flowers
From You Flowers offers a same-day delivery service with more than 500 bouquet options. Just order the flowers before 3 p.m. on the day, and they will be delivered. You can also choose to include a teddy bear or balloons to your order.
The flowers can be delivered across the United States, and the company is offering a 15% discount for those ordering a same-day delivery.
Bloom That
Bloom That offers next-day delivery across the whole country, and a special same-day delivery for those in New York, Los Angeles and the Bay Area in northern California.
Aside from bouquets, the company also sells succulents and other plants — in case that's something your mom prefers.
You can see if Bloom That can deliver to your mom using its locater here.