So How Exactly Do You Move to Canada?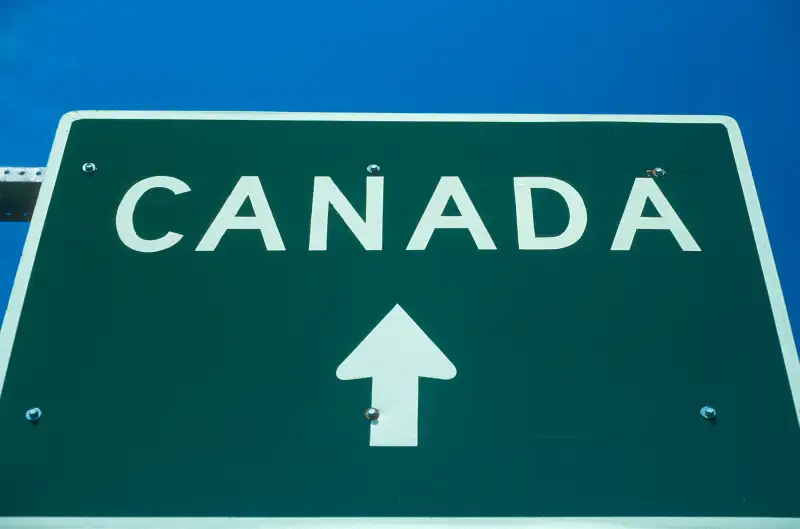 After Donald Trump won sweeping electoral victories during Super Tuesday's primary elections, dissatisfied voters might already be throwing in the towel and plotting their escape from the country.
Google searches of "how to move to Canada" spiked early Wednesday morning, presumably following news that the billionaire businessman snagged electoral votes in seven states Tuesday. Similar queries—such as "how can I move to Canada" and "moving to Canada"—also saw big spikes in search volume late Tuesday night. A disproportionally high number of the searches appeared to come from Massachusetts, where Trump won in a landslide of nearly 50% of the vote, Mashable reported.
So if you're fearing a Trump presidency, how exactly do you make the move to to the north?
The first challenge you'll face will likely be accessing the Canadian government's citizenship and immigration website. The site was so overwhelmed with users Tuesday evening that it still warns on the homepage that there may be delays.
After you're able to gain access to the site, you'll then want to scroll to the bottom of the page to a link that asks "Do you want to come to Canada?" Clicking on the question will lead you to a short survey that determines your eligibility for various immigration programs.
If you qualify, you'll have to submit an application form, along with a processing fee of 490 Canadian dollars (or about US$365) and supporting documents like language proficiency test results, to Canada's immigration office. If and when your request is approved, pack your belongings, and make a list itemizing them and their value to give to customs officers when you cross the border to begin your new life in the Great White North.
In order to maintain your permanent resident status once you've moved, you'll have to live in Canada for at least two of the next five years. And if you decide you love the True North so much you want to become a citizen, you'll have to live there for six years before you can apply (and be physically present in the country for at least four years).
There's also good news if you're on the fence about fleeing to Canada. According to the immigration site, it takes about 38 days to process first-time applications for permanent residency in Canada. So you still have plenty of time to mull the move in the ten months before a potential Trump presidency would begin.
If you change your mind after emigrating, however, it's not very difficult to head back to the U.S. You can apply to change your permanent residence status free of charge. American citizens shouldn't have trouble returning home in, perhaps, four years or so.
Super Tuesday wasn't the first time the Internet rallied around the idea of fleeing to Canada should Trump get elected. Cape Breton, an island off Nova Scotia, previously launched a tourism campaign in anticipation of a Trump presidency as well. The island's website promises that, on Cape Breton, "women are legally able to choose an abortion, Muslim people can roam freely, and the only 'walls' are holding up the roofs of our extremely affordable houses."
Rob Calabrese, the Nova Scotia disc jockey who created the site, said the page has seen high levels of interest. But he also notes on the home page that "we welcome all, no matter who you support, be it Democrat, Republican or Donald Trump."