Movies With Diverse Casts Make More Money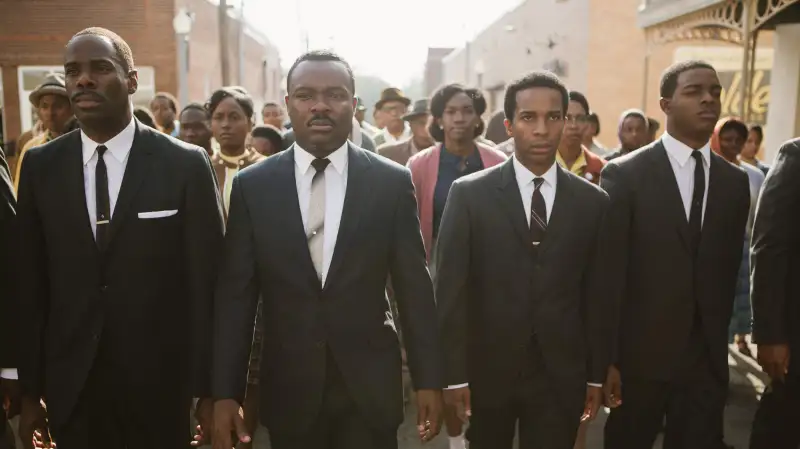 Cloud Eight Films—Harpo Films
It turns out #OscarsSoWhite may not be the best business model for Hollywood.
Movies make the most money when exactly half the cast is non-white, a new report from the University of California, Los Angeles found.
Researchers from UCLA's Ralph J. Bunche Center for African American Studies analyzed the top 200 films from 2014 to pinpoint the median global earnings by diversity categories: from zero non-white actors in the top eight stars to more than five. The highest-grossing grouping—with four of eight actors being non-white—had a median ticket revenue of $122.2 million. Those include Annie and Big Hero 6.
That's more than double the $52.6 million earned by films with no non-white actors featured in the top eight. That may be because minorities accounted for nearly half of movie ticket sales in the United States in 2014. The top movie that year, Transformers: Age of Extinction, had a 62% non-white audience. Nearly 13% of films also featured a minority lead, including Selma, the Oscar-nominated film that chronicled Martin Luther King, Jr.'s civil rights march in 1965.
Foreign audiences are also flocking to the movies, comprising nearly 72% of $36.4 billion in revenue in 2014, the Associated Press reported. The rise of Chinese moviegoers, for instance, may be the impetus behind the insertion of scenes with Chinese actors in blockbusters like Mission Impossible: Rogue Nation and Iron Man 3.
Overseas audiences — led by fast-growing China — are also making up an increasing share of the global box office, reaching 72% of the $36.4 billion in 2014, up from 66% just four years earlier. That trend has given rise to direct appeals to Chinese audiences, with filmmakers inserting scenes with Chinese actors in a handful of recent films, including Mission Impossible: Rogue Nation and Iron Man 3.
Still, advocates of greater diversity in Hollywood have an uphill battle ahead of them. Films with a majority non-white main cast brought in a median revenue of $52.4 million—just a little less than movies with no minority actors at all.