Taco Bell Is Celebrating National Taco Day With This $5 Box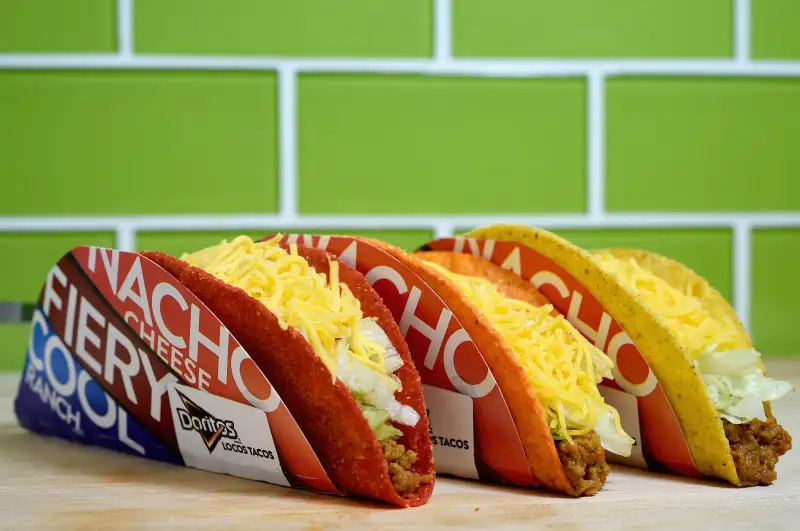 Joshua Blanchard—Getty Images for Taco Bell
National Taco Day is here — and Taco Bell is ready.
The fast-food chain is offering a $5 National Taco Day Gift Set, which includes four tacos of your choosing. Taco Bell is offering some of its fan favorites for the taco-themed holiday, including a Nacho Cheese taco, Cool Ranch taco, Fiery Doritos Locos taco and its classic Crunchy taco. The special offer — created in honor of National Taco Day 2017, which falls on Oct. 4 — will come with themed rapping and boxing.
//platform.twitter.com/widgets.js
A number of restaurants around the country celebrate National Taco Day with a slew of promotions, deals and special offerings. But each year, Taco Bell seems to make the holiday a week-long extravaganza, which it calls "the most wonderful time of the year." In anticipation of taco-centric holiday, Taco Bell created a count-down clock on its website in the hours leading up to the big day. Taco Bell also made an animated video called "Glen and the Magic Taco," which, the company says, tells the origin story of the special day and features a character based on Taco Bell's founder Glen Bell.
While the special box is a deal, Taco Bell already sells many of its individual tacos for under $2.
Additionally, Taco Bell will once again open its doors to its test kitchen in Irvine, Calif., on Oct. 4 for several customers to try a five-course meal. It was in this test kitchen where unique Taco Bell offerings like the Doritos Locos tacos were invented, and patrons who have the opportunity to dine there for this year's National Taco Day will likely taste some never-before-seen creations.
National Taco Day is one of many food-themed holidays celebrated by restaurants and customers around the country each year. Recently, a number of restaurants offered deals for National Cheeseburger Day and National Coffee Day. These holidays often give restaurants a reason for special promotions and deals for customers.