NBA Draft Tickets Are Crazy Expensive Right Now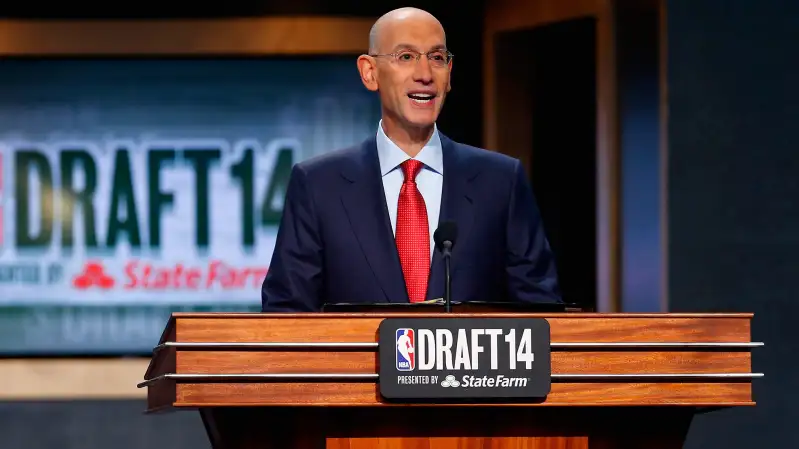 Some basketball fans are so excited for the coming NBA season that they are paying upwards of $300 for tickets -- not to any game, mind you, but to the league's draft.
The draft is being hosted by the Brooklyn Nets, and will take place Thursday night at the Barclays Center. Tickets on the secondary sales site SeatGeek right now are going for an average of about $90, though seats closer to the stage where NBA Commissioner Adam Silver will announce the picks are being listed for between $200 and $500.
The highest anyone has actually paid so far is reportedly $350, but some resellers are asking for thousands of dollars.
Face value for these tickets is $25 to $55, but demand has been especially high for this draft, leading to higher resale prices. The average ticket price for Thursday's draft is higher than all but a handful of the Nets games that will take place in the upcoming season, says SeakGeek analyst Chris Leyden.
Why are prices hitting the roof for an event that basically consists of someone reading names? Local interest seems to be playing a big role. The New York Knicks are slotted for fourth pick of the draft, which is the team's highest position since 1985, when it chose Georgetown's Patrick Ewing. Of those searching for tickets to the draft on SeatGeek, 80% are based in the New York metro area, says Leyden.
The nearby Philadelphia 76ers have the third pick in the draft this year, which means Philly-based fans don't have far to travel if they want in on the fun. The Minnesota Timberwolves and Los Angeles Lakers have first and second pick, respectively.
Read next: Patriots' Rob Gronkowski Hasn't Spent a Dime of His NFL Salary