How I Negotiated a Nearly $20,000 Pay Increase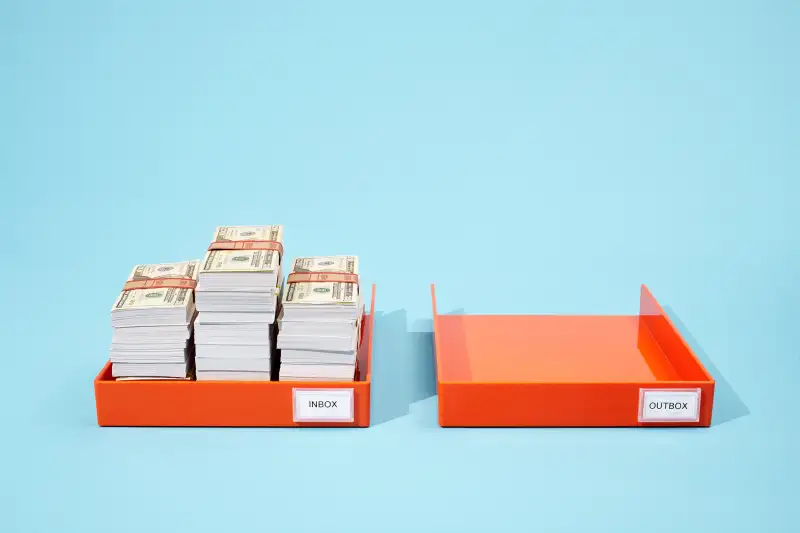 Clare Klemmer is not lacking in confidence. The 26-year-old New Yorker is exuberant, self-assured, and funny—until it comes to asking her employer for more money. Her financial shyness puts her smack in the majority of professional women who neither earn nor ask for as much money as their male colleagues. Half of men negotiate salary offers, compared with only 12% of women. That's one reason why the gender pay gap is only slightly narrower today than it was a decade ago; men currently earn 21% more than women, according to the Institute for Women's Policy Research.
Klemmer, who has worked on the accounting side of media and advertising since graduating from college five years ago, was flattered when she got a call last August for a job interview. The timing was perfect. She'd been with the same agency for almost three years and was itching for a change. "There wasn't room for me to grow at my old job. I felt like I was rotting there." But her excitement was laced with anxiety. Klemmer had only ever held two "real" jobs in her life and in both cases, she'd sought out the positions. Now she was the one being pursued, putting her in the driver's seat. She could ask for significantly more money than she was making now. But she had no idea how to do that.
Read next: The 21 Most Valuable Career Skills Now
Fortunately, she had one of those confident professional men in her life: her boyfriend."They're the ones who want you," he told her. "So you go in there and say, 'I have this figure in mind.'" Sure enough, when the interviewer asked her salary requirement, Klemmer was prepared: she asked for $75,000, more than a $10,000 increase (depending on bonus) over her current salary. "Before my boyfriend coached me," she acknowledges, "I would have answered, 'Whatever.'"
But her "coach" pushed her even further. "Ask for more," he insisted. By the time Klemmer was called in for a second interview, her future boss had already shown obvious eagerness for her to become part of a new team he was forming. Klemmer used that information to her advantage. She announced she wanted to make "in the $80,000-$85,000 range." To support the higher ask, Klemmer parlayed a rumor into a kind of counter offer: her current company was likely to be sold. That meant if she stayed there, she was in a position to net a tidy sum. The reason Klemmer expressed her new salary requirement in terms of a range, she explains, was "because it just made saying it easier. What I was really saying was, I'll take $80,000 but if you want to show me how much you want me, you'll give me a little more."
Read next: Why You Should Negotiate Your First Salary
In a matter of days, Klemmer received a call with a new offer: $80,000. Not quite what she'd hoped. But since her increasing salary requests had been met twice already, she figured, why not go for a third round, for "just a little bit more." Armed with more confidence than when she'd started, Klemmer said, "Make it $82,000 and I'll come over and start right away." Her future employer "was kind of surprised," Klemmer recalled. "He called me 'a spitfire' and said he'd get back to me." Uh-oh, she wondered, have I gone too far? But "that little bit more was less about the money than it was about me," she said. "If he gave it to me, it would make me feel I like I'd won the negotiation."
Ten minutes later Klemmer received a simple text, "Yes." Three months into her new job, Klemmer thinks she's worth every penny.