We Were Afraid of Losing Our Home. So We Made a Plan to Save It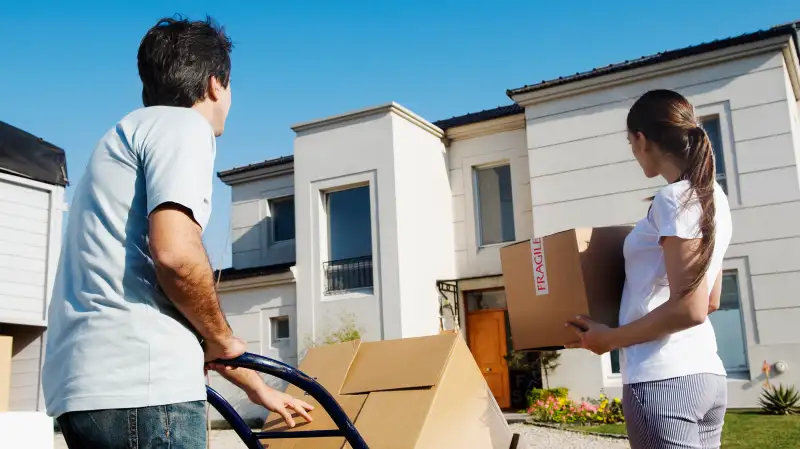 For 28 years, Kurt Fuhrman enjoyed his job as a salesman for a wholesale nursery. "It was a wonderful mom and pop company with a rags-to-riches story," says the Boulder, Colo., resident. "Then mom and pop died, their kids took over, and four years later they went bankrupt." The year was 2008, a particularly bad time to be among the unemployed. With the loss of his nearly three-decade job, Fuhrman also said goodbye to an annual income between $100,000 and $150,000.
His wife, Laura Spalding, who spent the previous twenty-something years raising their three daughters, took a sales job at Nordstrom earning $600 to $1,000 a month.
But two of their daughters were in college and their youngest was about to start.
Fuhrman, now 62, and Spalding, now 60, began to worry they could lose their home. So they took what might seem like an extreme step: They decided to move out and rent it for income.
The plan took shape after a chance conversation in 2010. The couple was hanging out in their living room with family when someone observed how many people had flocked to Boulder for the University of Colorado football game. Someone else wondered where all the visitors stayed, followed by someone else who volunteered: "Why not here?"
Fuhrman and Spalding took the idea seriously. "We looked around the house," Fuhrman says, "and thought, they're only possessions, you can lock them up, you can replace them. Plus we're insured." The house has weathered a few incidents (an overflowing bathtub, for instance) but nothing that's given the couple second thoughts. "You always get some idiots that don't respect property," says Fuhrman. "But some leave the house cleaner than when we left it. We had a group who changed the sheets and did the laundry."
The couple lists their upscale mountain-view, five-bedroom home "located under the majestic Boulder Flatirons," on VRBO.com (Vacation Rentals by Owner) 50 to 60 days year round. For more than 4,000 square feet, including a game room with an 8-foot pool table and a full-size Jacuzzi tub in the master bedroom, they charge $400 to $650 a night, depending on the season. VRBO collects an additional 6% commission (new this year). Most guests stay two to four nights.
Read Next: Thinking About Renting a Room to Travelers? Here's What You Need to Know
Sometimes the exiled couple uses those days to take short road trips. Other times they move in with Spalding's parents, who live nearby. "Fortunately, they love having us there," Fuhrman says.
In recent years the rental income has gone from a necessity to a nice chunk of supplemental change. A couple of years ago, Fuhrman decided to find a job that offered health benefits. He became a car salesman—not much of a stretch from his nursery days—and earns between $60,000 to $80,000 a year. "I enjoy what I'm doing and I'm treated really well. If I want to take time off, I can. I always thought I would retire at 62. Now I don't want to." Spalding, who used to get health insurance from Nordstrom, no longer works there. Instead she devotes her time to being the main caretaker for her aging mother and, until 2014, her ailing father.
As empty nesters with major expenses behind them, the rental has allowed them to pad their retirement accounts. After paying approximately 20% in taxes, insurance, cleaning bills, and VRBO dues (including a 2.8% credit card processing fee), the couple nets $30,000 to $35,000 a year. Fuhrman says he was able to park 25% of their income into retirement funds last year. This year he hopes to stash 50%. "It's a good house, it's taken care of us. A lot of people ended up losing their homes in our same circumstances. We've been really fortunate."