How We Honeymooned Across the World for Free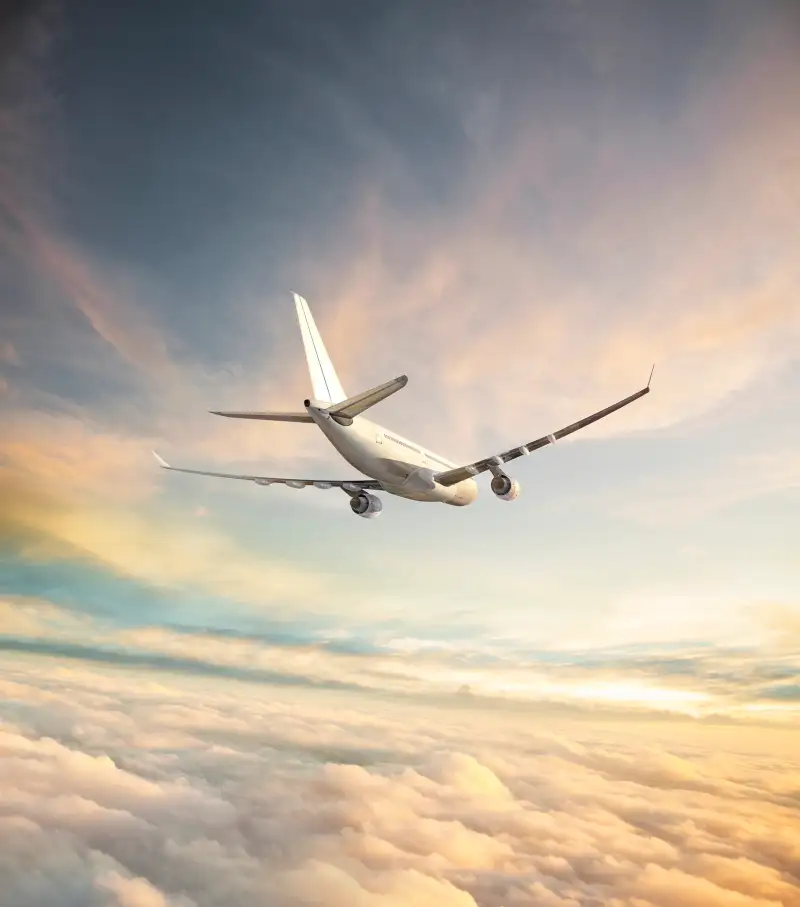 Aaron Foster—Getty Images
Andy Rosenbloom made up his mind a few years ago that he was going to marry his girlfriend, Cassie, and they would honeymoon across Asia, flying first class all the way. All he had to do was figure out how to pay for the extravagant journey. First class round-trip airfare for two from Boston to Thailand was roughly $40,000. The trouble was, Rosenbloom's annual salary as director of marketing at Dining Alliance, a group purchasing organization for local and chain restaurants, was $65,000.
The future groom was fixated on first class not merely for its extra leg room. He wanted the trip to be a kind of gift to Cassie. "For instance, there are these gorgeous lounges where you wait for your plane. You can take a shower. You can get a bed and your concierge will wake you up," says the 32-year-old. "We got pajamas and slippers on our flights that I still wear today." A self-described foodie, Rosenbloom was especially looking forward to the onboard five-star meals with wine pairings. "They have 60 bottles of scotch, 100 different waters. You can eat dinner at a table facing each other and your coffee comes in actual china cups. If you're in coach, God forbid you want to scratch your butt. You have to ask your neighbor to hold your orange juice to do it."
So firm was Rosenbloom's determination, he began to plot before he even proposed marriage. Working backwards—choosing what he desired most rather than who offered the lowest fares, he found that Cathay Pacific had the "fanciest amenities" and most attractive city layovers. Rosenbloom began a campaign to collect as many air miles as he could by signing up for multiple credit cards and taking advantage of the colossal sign-up bonus points they award.
Read next: Best Credit Cards for Travel Rewards
"My father was a big proponent of credit cards, of using someone else's money," Rosenbloom explains. "So I've always used them, too." But instead of the one or two he normally carried, he opened 11 cards in 30 months. His strategy was choosing those with the most generous offers— "40,000 points when you sign up and spend $2,000 in 90 days"—and those with the most advantageous alliances. "I loaded up on American Airline and British Airways points so I could eventually transfer them all to Cathay."
He also took advantage of sign-up-a-second-person rewards. By getting one card for himself and another for future wife, he was able to earn thousands of extra points. "I spreadsheeted the whole thing," Rosenbloom explains. First priority was to pay every card on time, so he kept meticulous track of billing deadlines. He monitored annual fees, getting rid of those that grew too high. He was careful about which cards he closed—and when, knowing that a lot of activity can trigger a double-digit point ding on your FICO scores. As a rule, Rosenbloom knew it was best to keep the oldest cards longest. Closing long-held cards could set off bigger alarms than the more recently acquired cards. Plus, holding on to the oldest cards lengthened his history of good credit.
The couple spent an incredible, eye-popping month traveling through Cambodia, Vietnam, and Laos. They hiked and swam, explored tiny villages and city back alleys. And they ate. And ate. Rosenbloom chronicled their pretty perfect honeymoon in a blog he called "Pho Better or Pho Worse."
Read next: What 25 Airlines Charge for Baggage and Boarding Fees
The couple is back in Boston now, where their 770 credit score was good enough to snare a low-interest mortgage. In October, the couple had their first baby. Rosenbloom figures he won't be traveling quite so far over the next few years but he continues to earn points on domestic flights. "Today I have four or five cards and over 350,000 airline points. Sometimes I fly first class for free." But nothing, he guesses, will ever equal his honeymoon. "I wanted to go full-tilt and we did. I wanted a cool experience that we'd always remember."