4 Ways To Negotiate Back Up To Market Value When Your Salary History Is Low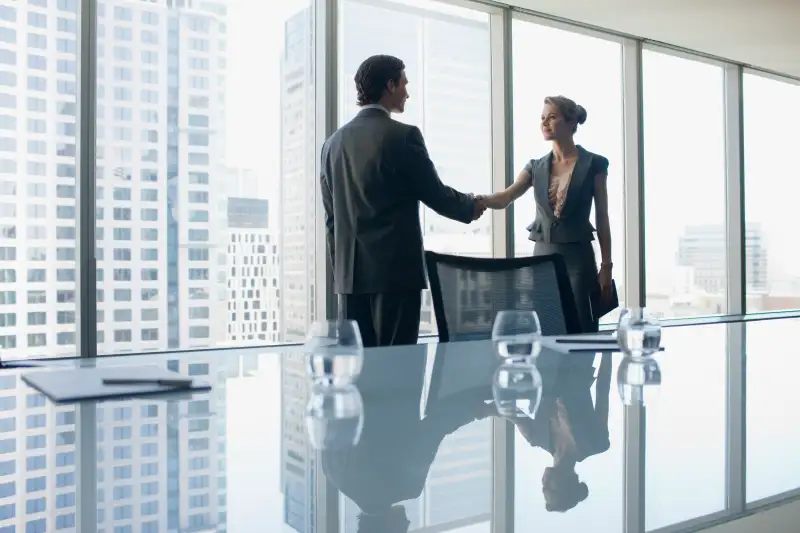 A new law passed earlier this month in Massachusetts makes it illegal for employers to ask for a candidate's previous salary history during the hiring process.
The law is intended to help historically underpaid groups (e.g., women, minorities) break out of the lower paid ranks. Indeed, past salary is a strong anchor point that affects how much employers offer a prospective hire. However, past salary is not the only determining factor to your future pay. If you've historically been underpaid, you can get back to market value, even if it means a significant bump in your next salary.
So until the ramifications of this law play out in MA (and for job seekers outside of MA who don't have the benefit of this protection) here are four ways to negotiate your salary back up when your previous pay has been below market value.
Focus on the new role, not your previous salary
I once recruited for an operations role for a pharmaceutical company in the northeast. The winning candidate turned out to be someone from the consumer products industry in the southeast. Given the different industries and geographies, the candidate had a salary that was 50% below the target budget for this job. (Additionally, this candidate had been at his current employer for years also lowering his salary compared to market). This candidate was 100% qualified for this demanding role and was grossly underpaid for the skills and value he could bring to the company. The company had already budgeted for a salary that would double what this candidate was previously making and bring him back up to market. However, upon calculating that the offer would represent a 100% salary increase, the company opted to offer less than previously budgeted, which still gave the candidate a 50% increase. In the employer's mind, it was a win-win – they got a break on the compensation, and the candidate still got a significant pay increase.
Read: The 8 Best Skills for Career Changers
However, the candidate shifted the focus from his previous salary. He didn't negotiate for a 50% increase or a 100% increase. Instead, he focused on the new role – what it paid in the market, how perfect his skills and experience were for the role. By keeping the focus on the future role and away from his past salary, he was able to move the employer back to their original budget for the role and doubled his salary.
Emphasize your unique value
In another negotiation, this time for a non-profit, an experienced fundraiser was already competitively paid for her current role but was going for an executive role at a larger, more complex organization. The move would represent a 50% bump in pay if the future employer paid this candidate based on the new role, not her former salary. While the future employer tried to negotiate down (arguing that she didn't have a track record), this candidate kept the focus on the skills she did have, not her lack of experience in this particular role. In fact, she had a strong network of connections that this organization needed, and there was an upcoming fundraising push where her past experience would be extremely useful. By emphasizing her unique value for the new role, she was able to anchor the salary to the new role, not her past history.
Have other options
Negotiating up is not only reserved for executives or the very experienced. An intern for a media company got a 67% increase in her hourly pay by focusing on the new role, emphasizing her unique value, and having other options. The internship was for a new digital initiative at a very well-known consumer publication. This company had people beating down their doors to work for free, but this role required website experience and coding so the target pay was already higher than the budget for other interns. The winning candidate had the exact set of skills, and she also had a competing offer for more than double what this employer offered. She didn't ask for double (the other offer was for a different, higher paying industry) but she asked and received a 67% bump. The company opted not to go back-and-forth in a protracted negotiation because they were afraid of losing her. Having other options increases the sense of urgency and your perceived desirability!
Read: How I Negotiated a Nearly $20,000 Pay Increase
Know your market
In the above three cases where candidates successfully negotiated up by a significant amount, they all knew their target market. This is what enabled them to focus on the new role and estimate its rightful compensation, emphasize their unique value such that it was relevant to the employer, and have other options to leverage. Knowing your market will ensure that you have other salary data to point to, other than your own. After all, if your salary is low and the market is higher, you want to shift the focus to that higher number. If the employer still insists on highlighting your past history, knowing your market will enable you to position that past history in the best light. Knowing your market is itself a form of leverage because it gives you the option to walk away and find other, more suitable roles. Once you know what you're worth, you don't have to settle.
Caroline Ceniza-Levine is a careers expert and the author of Jump Ship: 10 Steps to Starting a New Career.