Meet the Comic Book Nerd Who Just Sold His Company to Netflix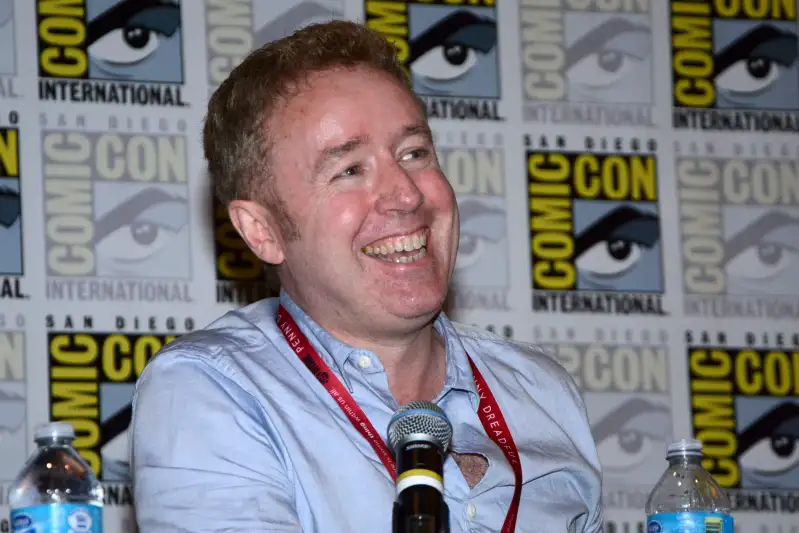 Susanne Doepke—Geisler-Fotopress/Picture Alliance/dpa/AP
Streaming behemoth Netflix announced Monday morning it had acquired comics publisher Millarworld. Netflix says it is the first acquisition the company has ever made in its 20-year history.
Terms of the deal were not disclosed. Millarworld is the company behind franchises including Kick-Ass, Kingsman, and Old Man Logan.
Mark Millar, the founder and creative visionary of Millarworld, spent eight years at Marvel, where he developed the storylines that would lead to the first Avengers movie, Captain America: Civil War, and Logan (Wolverine), which collectively grossed over $3 billion in worldwide box office. He now runs the company with his wife, Lucy. Apparently the deal with Netflix has been in the works for more than half a year.
"The moment Lucy and I walked into Netflix's headquarters in California last Christmas we knew this was where we wanted to be," Millar said in a statement. "It instantly felt like home and the team around that table felt like people who would help us take Millarworld's characters and turn them into global powerhouses. Netflix is the future and we couldn't be more thrilled to sell the business to them and buckle up for all the amazing movies and television shows we plan to do together. This feels like joining the Justice League and I can't wait to start working with them."
Mark Millar grew up in Coatsbridge, Scotland, as a comic book obsessive, stalking the seven shops that sold comics in his town for the latest editions from D.C. and Marvel. "My childhood memories are of playing Spider-Man with my pals, all my pals were into it, all these shops dotted around, to me it kind of feels like Gotham City or Metropolis, it's where Spider-Man lived in a weird way," Millar told one interviewer.
One of Millar's favorite stories is how he drew Spider-Man's webbing on his face in permanent marker before his first communion. Millar says he one wrote comic book scripts at a pace of one per day while a university student in the 1980s. Most were rejected by the publishers, but he eventually sold some scripts and went on to work with the biggest names in the business, DC and Marvel, before launching his own shop and landing even bigger success. In 2013 he was honored by the Queen of England as a Member of the Most Excellent Order of the British Empire for his contributions in film and literature.
"Mark is as close as you can get to a modern-day Stan Lee," Netflix chief content officer Ted Sarandos said in a statement announcing the acquisition of Millarworld. "We can't wait to harness the creative power of Millarworld to Netflix and start a new era in global storytelling."
Netflix has already run at least six original comics-based series, all Marvel, including Jessica Jones, Daredevil, Luke Cage, and Iron Fist. It's unclear what projects Millarworld will take on when it is owned by Netflix. Sarandos said simply: "We look forward to creating new Netflix Originals from several existing franchises as well as new super-hero, anti-hero, fantasy, sci-fi and horror stories Mark and his team will continue to create and publish."
Shares of Netflix were up several points in pre-market trading. Netflix shares have nearly doubled in the past 12 months. Reuters reported Sunday that whereas in the past many cable companies viewed Netflix as the enemy, nowadays more and more U.S. cable firms, including No. 3 distributor Charter Communications, are looking to make Netflix available to its customers.
"Some U.S. providers could start selling the streaming service as part of their Internet and video packages," the wire said.