Netflix Reveals the Shows People Are Most Likely to Binge Watch -- and the Ones They Savor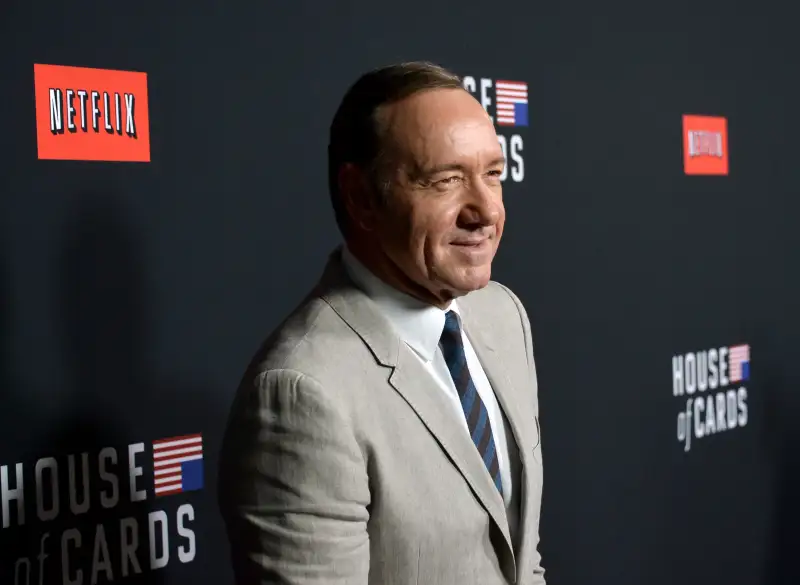 Kevin Winter—Getty Images
Some shows are meant to be watched all at once, like an enormous bag of tortilla chips. Others are better savored in a slow burn. You may personally know which shows move your bed time to 1:30 a.m. on a weeknight, but does everyone run House of Cards episodes back to back? Does everyone go slow with Bloodline?
Since Netflix collects data on everything you do on its platform, the company can actually answer this question by looking at its metrics. According to the company, thrilling shows like Sense8, Orphan Black, and The 100 inspire binging, and comedy-dramas like Orange is the New Black also have a way of getting people to click "next."
Netflix also officially defined what it means to "binge." If a viewer watches more than two-hours per day, that's a binge. Netflix also said that the global median time to finish one of these series in such a binge is just five days, which is either troubling or relieving, depending on who you are.
In contrast, viewers pace themselves with more complex narratives like House of Cards—apparently I'm different than most people—and "irreverent comedies" like Bojack Horseman. It sort of makes sense: House of Cards isn't that action-packed or funny, but still draws you in. Unlike more "dramatic" comedies, shows like Bojack Horseman hook viewers through comedy, not leaving viewers wanting to know what's going to happen next—a classic characteristic of a binge-able show.
Here's Netflix's whole scale, with those that are most "savored" listed first and those most "devoured" at the end:
Irreverent Comedies (Most "Savored")

Arrested Development, BoJack Horseman, Club de Cuervos, F is for Family, Love, Summer Heights High, Unbreakable Kimmy Schmidt, Wet Hot American Summer

Political Dramas

Homeland, House of Cards, Occupied, The Good Wife, The West Wing

Historical Dramas

Mad Men, Narcos, Peaky Blinders, The Americans

Superhero Drama

Gotham, Marvel's Daredevil, Marvel's Jessica Jones, The Flash

Crime Dramas

Better Call Saul, Bloodline, Fargo, The Blacklist, The Bridge, Twin Peaks

Dramatic Comedies

Flaked, Grace & Frankie, Nurse Jackie, Orange is the New Black, Parenthood, Rescue Me, Weeds

Action & Adventure

24, Arrow, La Reina del Sur, Marco Polo, Outlander, Prison Break, The Last Kingdom, Turn, Vikings

Sci-Fi

Ascension, Between, Heroes, Orphan Black, Sense8, The 100, The 4400, Under the Dome

Horror

American Horror Story, Hemlock Grove, Penny Dreadful, Scream, The Walking Dead, Z Nation

Thriller (Most "Devoured")

Bates Motel, Breaking Bad, Dexter, Sons of Anarchy, The Fall, The Following, The Killing
Arrested Development, BoJack Horseman, Club de Cuervos, F is for Family, Love, Summer Heights High, Unbreakable Kimmy Schmidt, Wet Hot American Summer
Homeland, House of Cards, Occupied, The Good Wife, The West Wing
Mad Men, Narcos, Peaky Blinders, The Americans
Gotham, Marvel's Daredevil, Marvel's Jessica Jones, The Flash
Better Call Saul, Bloodline, Fargo, The Blacklist, The Bridge, Twin Peaks
Flaked, Grace & Frankie, Nurse Jackie, Orange is the New Black, Parenthood, Rescue Me, Weeds
24, Arrow, La Reina del Sur, Marco Polo, Outlander, Prison Break, The Last Kingdom, Turn, Vikings
Ascension, Between, Heroes, Orphan Black, Sense8, The 100, The 4400, Under the Dome
American Horror Story, Hemlock Grove, Penny Dreadful, Scream, The Walking Dead, Z Nation
Bates Motel, Breaking Bad, Dexter, Sons of Anarchy, The Fall, The Following, The Killing