Proof That Netflix Offers Only a Tiny Selection of the Best Movies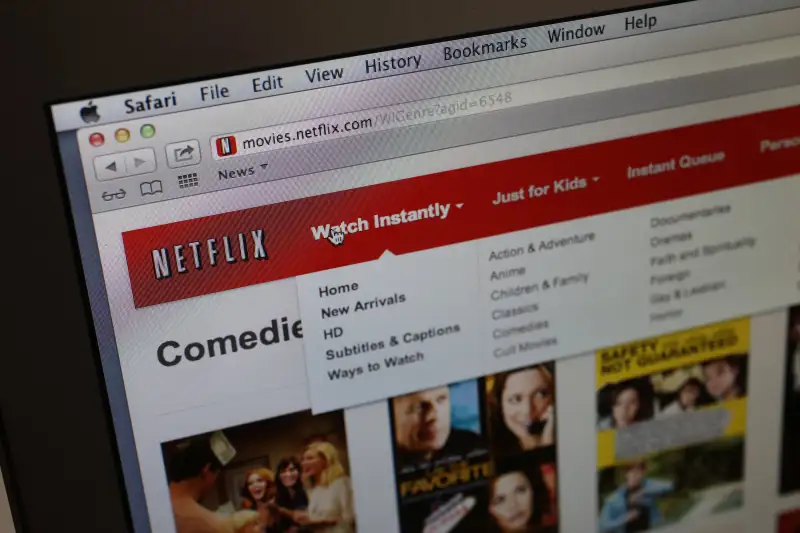 Bloomberg—Bloomberg via Getty Images
If you've ever scoured the Netflix library wondering why you can't find a good movie to watch, your overly discerning taste might not be the culprit, a recent investigation has found.
An analysis of Netflix's U.S. movie library by Streaming Observer News showed that it included just 12% of IMDb's Top 250 list of movies as of September 2016. The highest-ranked movie that Netflix carries is "Pulp Fiction," ranked seventh on IMDb's list, followed by "Forrest Gump" at #13 and "The Usual Suspects" at #25, Marketwatch noted.
Missing from Netflix's U.S. library are top-ranked "The Shawshank Redemption," the entire "Lord of the Rings" trilogy (ranked #8, 11 and 15), and "12 Angry Men" (ranked #5).
It's unclear why Netflix hasn't worked to improve its movie library. Content licensing agreements are costly, and the streaming service has been focusing much of its effort on original content, including movies like "The Siege of Jadotville" and "Mascots," a comedy directed by Christopher Guest.
The movies that are available on Netflix vary from country to country, and the quality of the company's U.S. library stacks up poorly against those of other countries, according to the analysis. Brazil had 85 of IMDb's top 250 movies, or 34%, the highest of any country analyzed by Streaming Observer News. Canada's library contains about 19.6% of IMDb's top movie list.
Unfortunately for more enterprising movie streamers, Netflix announced in January that it would block a popular work-around that enabled some subscribers to use VPN proxies to disguise their location in order to access more content.
Netflix, however, is soaring on the heels of an announcement this week that it added 370,000 U.S. subscribers in the third quarter, exceeding analyst expectations. That growth comes despite the fact that the streaming service raised prices recently from $7.99 to $9.99 per month.