You Should NEVER Wear This Color to a Job Interview, According to 2,000 Hiring Managers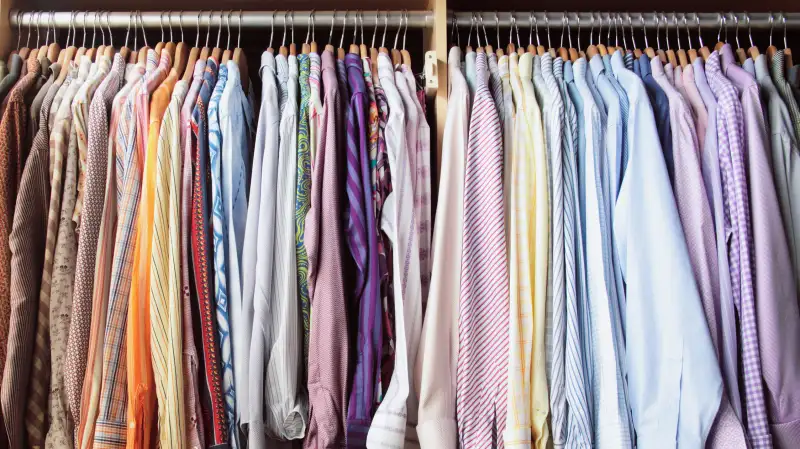 Steve Cicero—Corbis/Getty Images
A job interview offers the first opportunity to meet a prospective employer in person and tout your skills, accomplishments, professionalism, and poise.
Can you really convey that message while wearing the color orange?
A 2013 CareerBuilder report found that orange was the worst color to wear to a job interview and the color most associated with unprofessionalism, according to the 2,099 hiring managers who participated in the survey. While the report is five years old, CareerBuilder's team say its findings are still relevant to job-seekers today.
It's not that wearing orange will immediately nix you from consideration for your dream job. But when you have one shot at a first impression, why take that unnecessary risk?
"The goal of any interview is to communicate what unique value you bring to the company and its culture," says Michelle Armer, chief people officer at CareerBuilder. "A good rule of thumb: make sure the people remember you more than your clothes."
Instead of donning a potentially distracting outfit to your next job interview, here's what you should do instead.
Plan ahead
Don't choose your outfit at the last minute, says Marty Lundstrom, a Houston-based lawyer and founder of Polished Professionals, a website geared toward working women.
"If you're on the job hunt, I would suggest having the outfit that fits you like a glove ready so you can throw it on and feel great," Lundstrom says.
"That removes the mystery of what to wear," she adds.
You should also try to figure out the general dress code for the organization ahead of the interview. Ask around or check to see if the company posts pictures of its employees online or on social media, Lundstrom says.
Using that information, dress a step up for your first interview. "That means you take out any risk factor," she adds.
When in doubt, go with neutral colors
While orange is most associated with unprofessionalism, neutral colors have more positive and workplace-savvy attributes, according to the CareerBuilder survey.
Hiring managers prefer colors like blue and black, which signifies someone who is a team player and conveys leadership, respectively, the survey says. Gray gives the impression that the interviewee is logical, white shows they're organized, and brown suggests dependable.
Playing with neutral colors keeps things traditional and simple, says Anh Sundstrom, who runs the fashion blog 9to5Chic. She recommends colors like navy, gray, cream, and black.
"You want to assure the hiring manager that you can — when needed — wear professional attire," Sundstrom says. "On subsequent interviews, however, I think it's fine to relax a bit and let your personality shine through a little more."
Want a pop of color? Dress to accentuate your eyes
You don't want to get lost in a sea of navy, however. Joseph Rosenfeld, a personal style strategist and adviser to high-profile clients, recommends playing up your eye color with your interview ensemble.
If you have green eyes, for example, a pop of green in your tie or blouse will bring out your eyes and help grab the interviewer's attention, he says.
"You're creating more elegance, and it looks refined and polished," Rosenfeld says. "But you're also getting the onlooker to focus more on you as a whole."
"It makes an amazing, powerful, subtle, and well-put-together statement," he adds.