There Are Now Only 10 New Car Models That Cost Less Than $25,000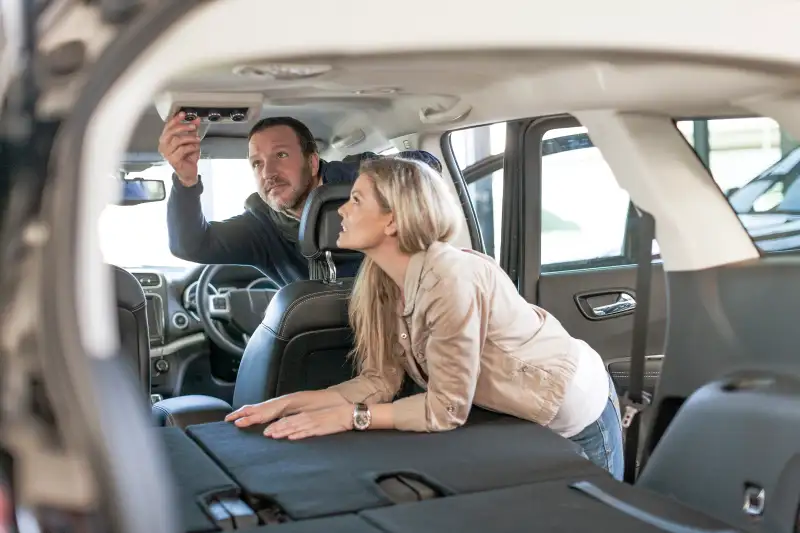 The number of car models in the U.S. with sticker prices below $25,000 is shrinking fast.
At the end of 2017, there were three dozen models with manufacturer suggested retail prices (MSRPs) typically below $25,000, according to a report from Cox Automotive, a research and consulting firm.
Fast forward five years and only 10 remain. The trend is largely due to skyrocketing new car prices and a shift from manufacturers toward the production of more luxury cars. The average price of a new car is now close to $50,000, up from about $36,000 in 2017, according to Kelley Blue Book.
What the research says
Of the 10 cars still under $25,000 at the end of 2022, six are sedans, two are hatchbacks, and two are crossover SUVs. They're all compact or subcompact cars.
These cars account for less than 4% all vehicle sales, a major decline from 2017 when the vehicles under $25,000 represented about 13% of the market, according to Cox.
Here is the list of the cars in order of MSRP:
Chevrolet Spark: $17,244
Kia Rio: $18,962
Mitsubishi Mirage: $19,300
Hyundai Accent: $19,503
Nissan Versa: $20,262
Kia Forte: $23,005
Kia Soul: $23,349
Hyundai Venue: $23,714
Nissan Sentra: $24,098
Toyota Corolla: $24,978
Note: The MSRPs in this list are the sticker prices of the vehicles that were sold in December, meaning they're the typical prices when factoring in trim and option packages. This is not a list of starting MSRPs, which would be lower.
Why it matters
Affordable new cars are few and far between. Supply shortages and low inventory have lifted MSRPs for all cars and reduced the number of vehicles under $25,000.
The number of affordable vehicles may continue to decline going forward. The MSRPs for most of the vehicles in the list above increased by $400 or more between the 2022 and 2023 models, and two of them, the Spark and the Accent, were discontinued.
The higher costs of borrowing severely impact buyers with low credit scores, reducing demand for new vehicles at the lower end of the market. (Shoppers on tight budgets are instead looking at the used car market, where cars under $10,000 are selling the fastest.)
As a result, manufacturers would generally rather produce luxury cars, according to Cox. "As prices rise and high interest rates shut out many shoppers with low credit scores, the U.S. market is becoming a luxury market, i.e., a new vehicle is a luxury afforded only by wealthier buyers," the report said.
In December, more than 25% of the new vehicles that sold were higher-end models with MSRPs above $60,000, an increase from December 2017 when less than 8% of cars were in that price range.
Bottom line
You can still buy a new car for less than $25,000, but there aren't nearly as many options as there were five years ago.
More from Money:
It Just Got a Little Easier to Afford a New Car
Used Car Prices Are Down for the Fourth Straight Month — but Costs May Soon Rise Again