Car Owners Report More Problems With Their Vehicles, and Fancy New Tech Is Often to Blame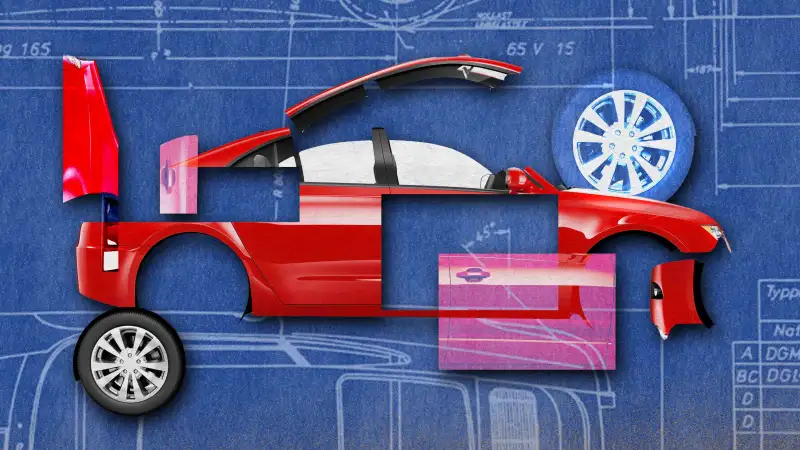 As automakers roll out new technology in their cars — and charge higher prices — customers are actually reporting more problems with their vehicles.
New vehicle quality has been declining since 2021, and some of the worsening issues involve unexpectedly basic parts of the car, like cupholders, horns and door handles, according to a study by J.D. Power.
The average price of a new vehicle is now over $48,000 per Kelley Blue Book data, an increase of more than $7,000 in the past two years. Soaring costs add to the frustration for consumers when something seemingly simple like a door handle causes them headaches.
"Opening a door was once a non-discussion point — an aspect of a vehicle that had been examined, engineered and mastered. The basic touch point of door handles is now a percolating problem area as manufacturers attempt to redesign them," J.D. Power experts said in the report.
What the research says
Drivers are reporting more problems with their new vehicles in almost every category that the study tracks, with the only exception being driving experience.
J.D. Power is particularly critical of certain automakers using "known problematic audio systems" in new vehicles.
The report also notes that drivers have quality concerns with lane departure warning technologies and other related driver assistance features like automatic emergency braking.
Attempts at innovation appear to be backfiring in certain instances. For example, consumers are increasingly running into problems with wireless phone charging pads in their vehicles, reporting that they don't work consistently or cause their phones to overheat.
"From persistent problems carrying over from years past to an increase in new types of problems, today's new vehicles are more complex — offering new and exciting technology — but not always satisfying owners," Frank Hanley, senior director of auto benchmarking at J.D. Power, said in the report.
If you want to buy a car and not deal with these sorts of issues, Dodge was the best performing brand in the quality study, followed by Ram and Buick. In the premium segment, Alfa Romeo, Porsche and Cadillac ranked highest for quality.
More from Money:
These Car Colors Have the Highest (and Lowest) Resale Value
Money's Best Autos of 2023, From Sports Cars to SUVs