Here Are 10 Things You Can Buy For the Price of One Neymar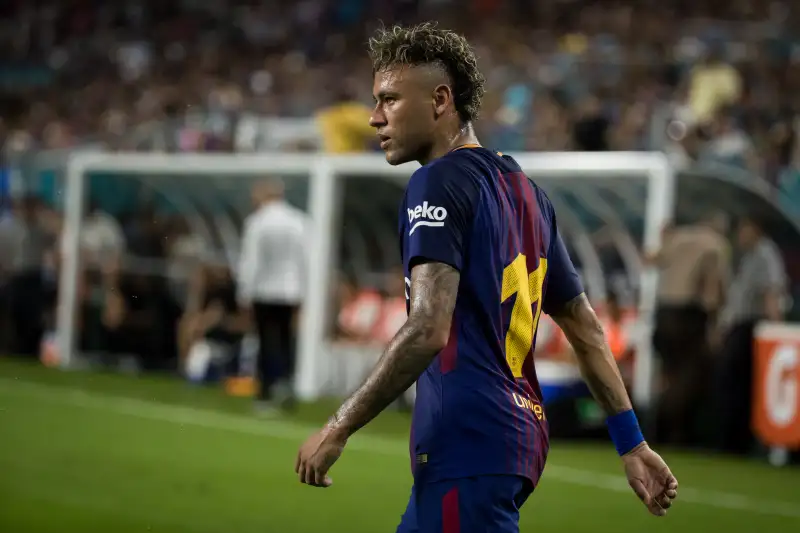 Ira L. Black / Corbis - Getty Images
$262 million: That's how much French soccer team PSG are set to pay FC Barcelona for Brazilian soccer star Neymar, if a transfer deal goes ahead.
If it does, the trade would be more than double the previous record of $118m paid by Manchester United for French soccer player Paul Pogba last summer. It also swamps the sums being paid in the NFL: The contract extension signed by quarterback Andrew Luck cost the Indianapolis Colts a record-breaking $140m in the NFL last year.
That $262 million does not even cover the salary or bonus of the 25-year-old who could become the world's most expensive soccer player. The final cost to PSG could be millions more.
Here's 10 things that you can buy for the cost of one talented Brazilian soccer player:
1. Almost 70 million tall flat whites from Starbucks
At $3.75 each, you could buy a caffeinated drink for every man, woman and child in the United Kingdom
2. Tuition, room and board for 4,157 students at Harvard this year
At least one of them has got to be as good an investment as Neymar, right?
3. An IKEA coffee table for every person in Namibia
If you wanted to buy all 2,201,680 citizens of the African country a $119 coffee table, one Neymar is about what it would cost you.
4. General admission tickets to Coachella for every festivalgoer for 5 years
You could buy 656,641 general admission tickets to Coachella for $399 each, easily selling out the 126,000-capacity California festival for half a decade.
5. Over 1,000 journeys to the stratosphere
Virgin Galactic flights cost $250,000 per person, so you'd be able to send the entire, 31-man PSG squad to space every day for a month
6. A private party every day for a year with the Red Hot Chili Peppers
Celebrity Talent International says the average hire fee for the band is between $500,000 and $1,000,000. If you negotiate a fee of $717,808 you can hire them for a personal concert from Jan. 1 through to Dec. 31st.
7. A puppy for every resident of Columbus, Ohio
With adoption prices at $310 per puppy, you could adopt 845,161 from the Humane Shelter — a total almost equal to the population of the Buckeye State capital.
8. A 17.4 million-year subscription to Money magazine
Though that might be even longer if you can negotiate a loyalty discount!
9. Four top-price Hamilton tickets for every American aged 100 and over
What else would you do with the money to buy 308,598 top-tier tickets for Hamilton on Broadway, but divide them between the 72,000 centenarians in the United States?
10. Two of Bill Gates' bespoke mansions - with some change left over
It took the Microsoft co-founder seven years to build Xanadu 2.0, and in 2014 it was valued at $125.5m. Guests wear electronic tags that trigger the temperature or lighting of a room to change to match their preferences. Add a huge pool, gym, library, reception hall, underground garage and everything else you'd expect to find in Bill Gates' house.