This NFL Team Paid the Least to Make It to the Playoffs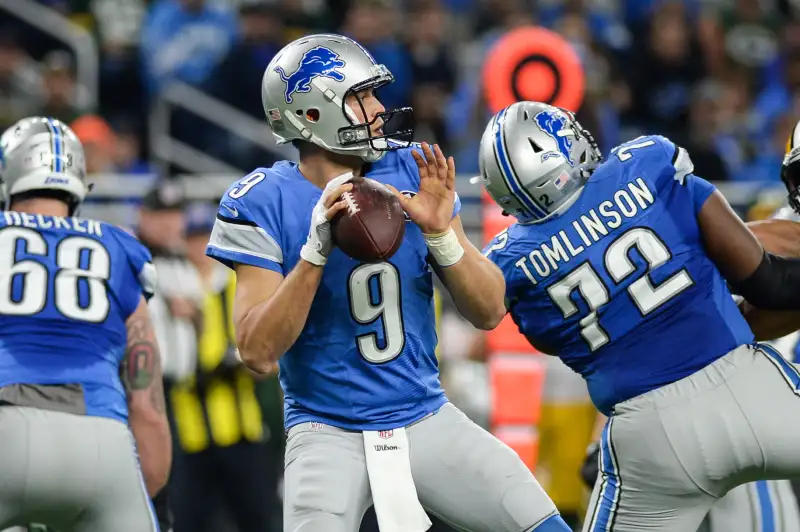 Icon Sportswire—Icon Sportswire via Getty Images
Sure, years of hard work and incredible athletic prowess are instrumental in getting NFL teams to the playoffs. But let's not forget the tens of millions of dollars in salaries that no doubt help further players along in their journey to the Super Bowl.
Some teams, however, are not as cost-efficient as others. While the NFL has instated salary caps—meaning the total salary for players, excluding staff members like coaches and equipment, must not exceed a certain amount—there's still a gap in the amount of money each of the 12 playoff teams had to spend getting to the games leading up to the Super Bowl.
That's because teams can carry over money they didn't spend during the 2015 season into the next year. Conversely, if teams go over their budget one season, they'll have to deduct that amount from their salary cap the following year (no NFL teams did this in 2015).
In 2016, all 32 NFL teams had a salary cap of $155.3 million. The Detroit Lions, who spent a paltry $149.1 million in total team salaries, were among the 22 NFL teams who stayed under that cap this year, according to data from OverTheCap.com. Four teams in this year's playoffs actually spent more on their players than the official salary cap allowed.
The lion's share of Detroit's salary total has been allocated to quarterback Matt Stafford, who earned a cool $17 million in base salary. He will also bring home at least $5.5 million in bonuses this year (and Stafford and his teammates could stand to earn more in extra pay if they keep winning games).
On many teams, quarterbacks, the de-facto leader, earn the highest salaries, particularly if they're experienced veterans. Of course, there are some exceptions, like Cowboys rookie QB Dak Prescott and Raiders QB Connor Cook, who will make his NFL debut in the playoffs after former starter Derek Carr broke his leg. Both newbies are earning a base salary of $450,000, far below most of their competition in the playoffs.
On Saturday, Jan. 7, the Lions will face off against the Seattle Seahawks, who spent the second-lowest amount, $149.7 million, on player salaries this year. On the Seahawks, cornerback Richard Sherman will take home the most in base salary, with $12.6 million, closely followed by QB Russell Wilson, who made $12.3 million. After bonuses, however, Wilson will earn more than Sherman.
It might surprise some fans that the dominant New England Patriots, a heavy favorite to make it all the way to the championship game, shelled out relatively less money for their all-star squad. Three-time Super Bowl MVP quarterback Tom Brady and his teammates collectively brought home $150.7 million, the third-lowest salary total of the teams in the playoffs.
That said, Brady took a mere $1 million in base salary this year. The longtime Pats QB—who was slapped with a four-game (unpaid) suspension as a result of the "Deflategate" controversy in a playoff game in 2015—was expected to earn $9 million during the 2016-2017 season. The suspension, though, would have lost him about $2.1 million, so he restructured his contract with the Patriots in February 2016.
Now, the majority of Brady's base salary has been back-loaded to the final two years of his contract. While he'll only earn $1 million in 2016 and 2017 seasons, he'll get a hefty $14 million in base salary alone in 2018 and 2019.
Here's how much the remaining teams in the NFL playoffs spent on player salaries this year, ranked from lowest to highest:
4. Pittsburgh Steelers: $151.4 million
5. Kansas City Chiefs: $152 million
6. Miami Dolphins: $152.1 million
7. Houston Texans: $152.4 million
8. Dallas Cowboys: $152.7 million
9. Green Bay Packers: $154.3 million
10. New York Giants: $154.9 million
11. Atlanta Falcons: $155.2 million
12. Oakland Raiders: $164.3 million