Why Tom Brady Won't Lose That Much Money During 4-Game Suspension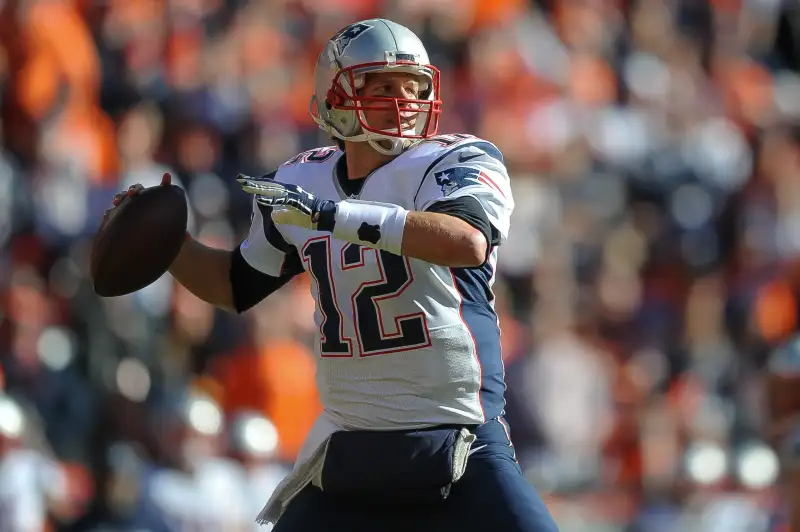 Dustin Bradford—Getty Images
On Monday, a federal appeals court ruled that the NFL could reinstate the four-game suspension of New England Patriots quarterback Tom Brady over the "Deflategate" case, in which the team was accused of tampering with game balls during a playoff matchup against the Indianapolis Colts in 2015.
The "good" news for Brady, however, is that a conveniently-timed contract negotiation will allow him to minimize the financial losses of the suspension, assuming it holds up.
Brady had been scheduled to earn $9 million during the 2016 season, and a suspension for four of 17 weeks of games would have resulted in a total loss of about $2.1 million in salary. However, Brady restructured his contract with the Patriots in February, backloading the majority of his base salary to the final two years of his contract, according to Boston.com. Under the new terms, the four-time Super Bowl champion will earn just $1 million per year in 2016 and 2017, followed by a whopping $14 million annually in 2018 and 2019.
What this means that if his suspension is upheld, Brady will lose a proportion of his income based on a salary of $1 million, not $9 million. Therefore, under the renegotiated deal Brady's four-game suspension equates to a loss of about $235,000, compared to the $2.1 million he would have lost under the terms of his old contract.
So Brady is losing roughly $1.9 million less than he would have forfeited in 2016 under the terms of his previous agreement with the Patriots. Basically, the new contract allows Brady to severely minimize his losses in the event of a suspension.
The new contract's setup also helps Brady through his mandatory time-out by shifting much of his earnings from base salary to bonuses. While the quarterback took what appears to be an $8 million salary cut, he will also receive $28 million signing bonus, as well as a $62,500 per-game bonus for every matchup in which he's active in the 2018 and 2019 seasons. In total, Brady's renegotiated deal contains $41 million in new money.
Still, disappointed Patriots fans reacted with indignation to news of Brady's reinstated suspension. As a result, "Free Brady" merchandise—which became popular last year as the quarterback initially fought back against his penalty—has hit the marketplace again, perhaps to the surprise of Sully's Brand, one company that manufactures the merchandise. "Wait ... what??" reads the company's homepage.
They're not the only players in the competitive "Free Brady" space: Barstool Sports has also brought back its line of T-shirts, hats and tank tops featuring the slogan and the quarterback's image. As Pats fans clamor for merchandise in support of their quarterback, Brady said he wants to keep appealing the suspension, a battle he's been engaged in for the past 15 months, the Boston Herald reported.
Read Next: 10 Awesome 2016 Major League Baseball Giveaway Days
Even if Brady loses the fight, at least outraged New England fans will be able to take some solace in the quarterback's renegotiated deal: While Brady may find himself in NFL jail this season, his new contract will at least allow him considerable financial freedom.