Automakers Have a New Reason to Improve MPG—Bigger Fines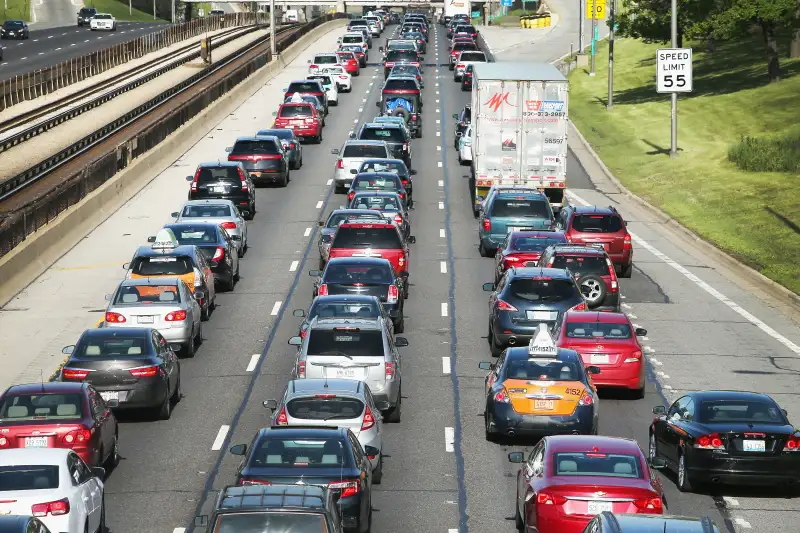 Next month the National Highway Traffic Safety Administration will be hiking the fine it levies against automakers that can't match the MPG targets they give themselves -- and automakers are not happy.
It's expensive for an automaker to meet the compliance standards of its fuel economy, but according to Automotive News, it could be way more expensive to fall short and will totally throw a wrench into their strategies.
Moreover, the penalties will apply for the 2015 model years, so automakers won't have a chance to change their answers—the pencils have been put down and it is unclear how much errors will have cost them so far.
Since 2010, automakers have already paid a total of $20 million per year in fines for missing fuel economy targets. The biggest offender, Jaguar Land Rover, paid $46.2 million in such fines between 2010 and 2014. Under the new rules, car companies must pay $14 for each 0.1 mpg that each vehicle sold in a given model year misses its fuel economy target by.
Read More: These Are the Best Cars Under $25,000
Automakers have called the changes "draconian," the publication reports, and it will be harder to hit Obama's 2025 target of 54.5 mpg. They were further incensed by the suddenness of the change. Likely to be hit the hardest are Jaguar Land Rover, Daimler, Volvo, Porsche, and Fiat, which have led the tallies of fines between 2010 and 2014.
Arguing against the "draconian" label, the NHTSA's hike was to correspond to inflation. "This is a badly needed reform," Roland Hwang, transportation director at the Natural Resources Defense Council, told Automotive News, adding that the old penalty made it cheaper to take the fine rather than improve its practice.