This Is the Best Hotel in the World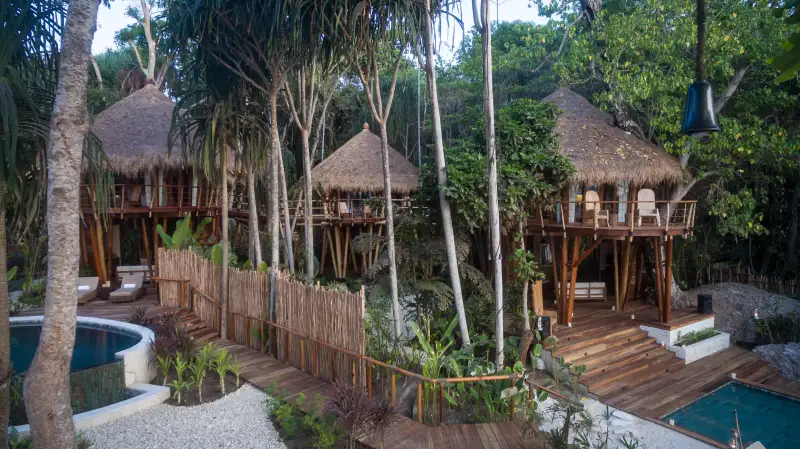 Tânia Araújo—Tânia Araújo via Getty Images
For the second year in a row, Indonesia's Nihiwatu hotel takes title of No. 1 hotel in the world in Travel + Leisure's annual World's Best list.
The resort, which resides on the Indonesian island of Sumba, is approximately 250 miles east of Bali, according to Travel + Leisure. Modeled after traditional thatched-roof homes of this small island, the hotel features native Sumbanese artwork and textiles in its private estates and villas, as well as a private pool in each room, according to the hotel's website.
Accommodations range from a tree house equipped with a bamboo bridge and an infinity pool to a one-bedroom villa with an outdoor jungle shower, according to its website. Nihiwatu is known for its incredible views and for its strong connection to its community, according to Travel + Leisure.
The Indonesian hotel, founded by surfers in the late '80s, offers world-class surfing, yoga classes, horseback riding, fishing, spa services and daily excursions from its 1.5 mile shoreline and 436 acres of protected tropical forest, said Travel + Leisure. It even has its own chocolate factory, according to the hotel's website.
Not only is this resort a hugely popular getaway, but it also is invested in the community that surrounds it. The Sumba Foundation, partially funded by hotel profits, is committed to creating and supporting community-based projects. The hotel itself employs 90% of its work force from Sumbanese people, and the foundation is involved in health and education projects on the island, according to its website.
For the magazine's annual survey, readers rated experiences across 86 categories on a secure website, and scores were averaged in order to determine the Travel + Leisure list for 2017. Read the full list of top hotels here.