This Is the Best Island in the World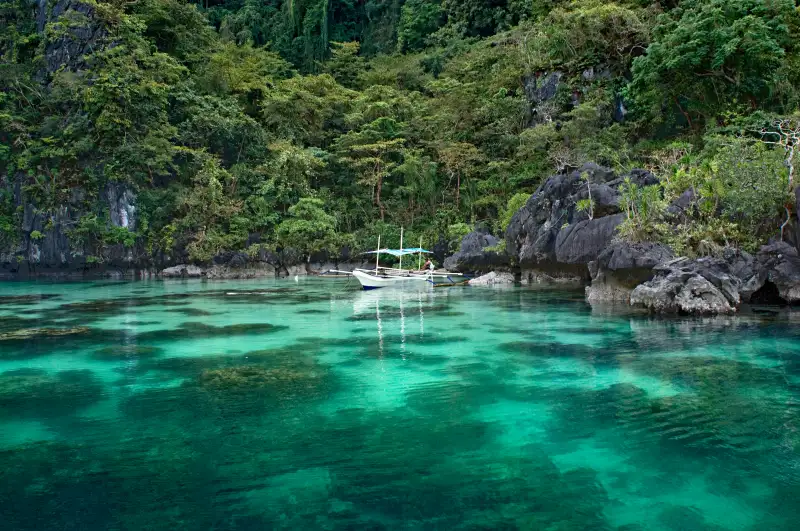 Jonas Gratzer—LightRocket, Getty Images
For the second year in a row and the third time since 2013, Palawan, Philippines, has won the Travel + Leisure award for best island in the world.
The long narrow Palawan island, which is located on a province of 1,780 islands, is lined with sugar-white sand beaches and hidden coves, according to its tourism website. Palawan is filled with species unique to the region, with over 200 bird species and 600 butterfly species, according to the government's website. It contains the world's largest navigable underground river, flowing five miles under a limestone cave out to sea, which visitors can tour by canoe, Travel + Leisure reports.
The sparsely populate island is also home to underwater shipwrecks and coral reefs filled with tropical fish that attract scuba diving or snorkeling visitors, according Travel + Leisure. The abundant wildlife on land and sea, as well as crystal-clear waters give Palawan breathtaking sights, especially viewed from the tops of its lush mountains, Travel + Leisure reports.
For the magazine's annual survey, readers rated experiences across 86 categories on a secure website, and scores were averaged in order to determine the Travel + Leisure awards for 2017. See the other top islands on the world's best islands list here.