Obama Administration Launches New, Improved College Website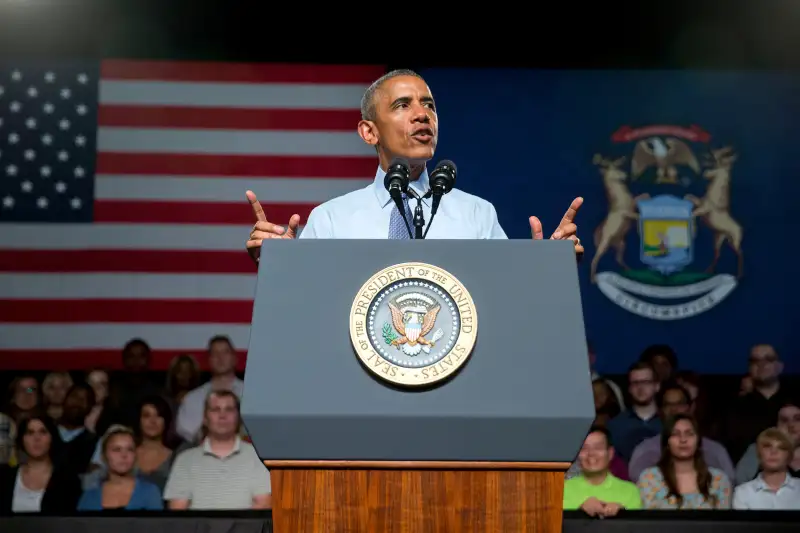 To help students better compare colleges, the federal government on Saturday launched a revamped College Scorecard website. Among other features, the site will publish earnings for federal student loan recipients from every college in the country.
The new data will include the median earnings of student borrowers who started at each school 10 years ago, whether or not they finished, and the percentage of recent graduates who are able to pay off their loans.
As colleges costs and borrowing have become critical issues for more families, "students deserve to know how their investment of resources and hard work is going to pay off. And taxpayers deserve to know whether they are investing in schools that deliver good value," said Education Secretary Arne Duncan at a Friday night press conference.

NEWSLETTER: COLLEGE_PLANNERSign up for COLLEGE_PLANNER and more View Sample
In a paper explaining the new data, the Department of Education showed how that information might be used to compare colleges. For example, the paper noted that Columbia University charges the typical low-income student a net price of just $8,086 per year, a price that "is substantially lower than neighboring institution New York University," which charges low income students an average of $25,441. But Columbia student borrowers typically earn $73,000 within 10 years of their freshman year, the new federal data reveal. Comparable NYU students earned just $58,800. The federal data also include estimated net prices for students from middle and high income families.
"Knowing that information, students who are weighing the two schools stand a far better chance of making an informed, carefully considered decision," the department said.
Little wonder, then, that the announcement about new financial metrics to measure college performance drew caveats from some college officials.
"Transparency tools are important for families to make better decisions," said Jeff Lieberson, vice president of public affairs for the Association of Public and Land-grant Universities. But focusing only on dollars could penalize schools that produce "professionals like teachers and social workers, who are important to society but don't earn a lot."
In addition, noted Molly Corbett Broad, president of the American Council on Education, the federal government isn't providing earnings data for all students. only for those who received federal loans. That means that the new site will be missing the earnings of students who didn't happen to take out a federal student loan (and who are likely to be more affluent than those who borrow).
About 43% of all undergraduates don't receive any federal aid, so their earnings won't be counted. At some schools, such as Washington University in St. Louis, fewer than 30% of students get federal aid, so the vast majority of their students' earnings won't be included.
Some experts also questioned whether the federal earnings numbers will be specific enough to help students make wiser college choices. Mark Schneider, a former head of the National Center for Education Statistics, and adviser to Money's college rankings, noted that a student's major can have a bigger influence on his or her later earnings than the choice of college. (In our rankings, Money adjusts PayScale.com's earnings estimates for all graduates of each college for the majors, test scores, and economic background of each college's student body.)
The government also said it would not rate colleges, although it had announced plans to do so earlier.
(This story was updated 9/14/2015 to make clear that earnings data are available only for college students who take out federal student loans.)