President Obama Wants You to Get Paid, Even When You're on Leave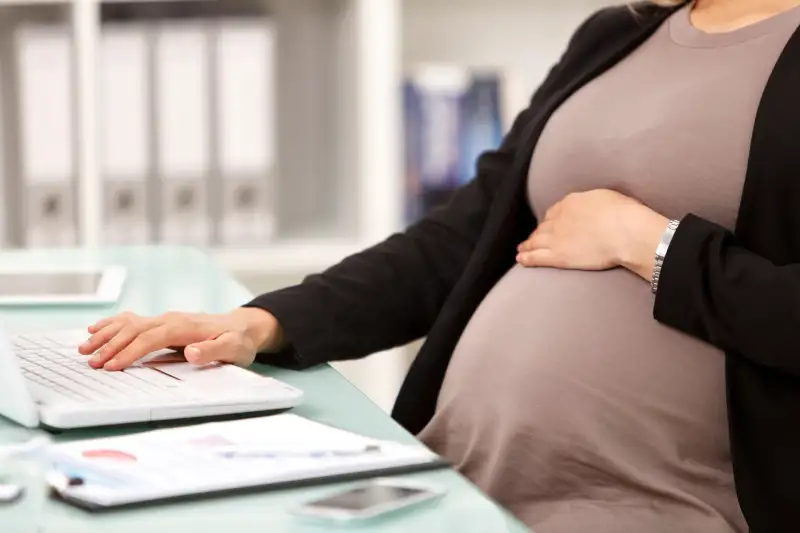 President Obama thinks if you're sick, or you have a newborn at home, you should stay home from work—and you should still get paid.
In many developed countries, that's a given. Not so in the United States. Only 12% of American workers receive paid family leave, and only 61% have paid sick leave, according to the Bureau of Labor Statistics.
Ahead of the State of the Union on January 20, Obama is proposing big changes to the rules governing sick pay and family leave, outlined by senior advisor Valerie Jarrett on LinkedIn yesterday.
First, Obama plans to sign a memorandum giving federal employees at least six weeks of paid leave after the birth of a child. Second, he'll ask Congress to pass the Healthy Families Act that would let workers earn up to seven days of paid sick leave. Finally, he'll offer a plan to help states and towns start their own sick leave programs.
Even these proposals are meager compared to the paid family leave in other nations. The United Nation's International Labor Organization surveyed family leave policies in 185 countries or territories around the world. Only two nations did not offer paid maternity leave: the United States, and Papua New Guinea.
| | | |
| --- | --- | --- |
| | Weeks of paid maternity leave | % Pay |
| United Kingdom | 52 weeks | 90% |
| Canada | 17 weeks | 55% |
| France | 16 weeks | 100% |
| Netherlands | 16 weeks | 100% |
| Germany | 14 weeks | 100% |
| Japan | 14 weeks | 60% |
| China | 14 weeks | 100% |
| India | 12 weeks | 100% |
| Obama's proposal for federal workers | 6 weeks | 100% |
| Average length of paid leave for American women who got it | 3.3 weeks | 31% |
| Paid leave required by American law | 0 weeks | 0% |
And the other 183 countries? French mothers get 16 weeks, paid in full. Indian mothers get 12 weeks, paid in full. Mothers in the United Kingdom get six weeks paid at 90% of their usual salary, a little less for the next 33 weeks, and then they're entitled to 12 weeks of unpaid leave.
American parents are guaranteed only 12 weeks of unpaid leave, total, provided they work for a company with more than 50 employees. That means 15% of American workers aren't allowed even unpaid leave to care for their families, according to the Bureau for Labor Statistics.
Of course, some American employers choose to give workers family leave benefits. But it's often not much. In the United States, only 41% of new mothers receive paid maternity leave, according to study in the Maternal and Child Health Journal. The 2013 study is based on a survey of 18- to 45-year-old mothers who gave birth in American hospitals in 2005. The women who did get paid maternity leave had an average of 3.3 weeks off and were paid just 31% of their total salary, on average.
Unsurprisingly, the more women earn and the more education they have, the more generous their maternity leave benefits tend to be. Still, just three out of five women with post-bachelor degrees received paid maternity leave—5.1 weeks, on average. (By contrast, only 29% of women with high school degrees or less received paid maternity leave, of 2.3 weeks on average.)
Then there's sick leave. (You can guess where this is going.) According to a 2009 study by the Center for Economic and Policy Research, the United States was again the only country out of 22 industrialized nations that guarantees no paid sick leave. Americans are only protected by the Family and Medical Leave Act, which requires that employers give employees unpaid leave in the event that an employee needs to care for a family member with a "serious illness"—the flu doesn't count.
President Obama's family leave proposal would apply only to federal employees, and his sick leave proposal needs to get through Congress. So perhaps your best hope comes not from the federal government, but from your state legislature or city hall. California, New Jersey and Rhode Island offer paid family leave. California, Connecticut and Massachusetts have instituted paid sick leave. San Francisco, D.C., Seattle, Portland, Ore., New York City, Jersey City, Newark, Eugene, Ore., San Diego and more cities have passed paid sick day laws, too. And Massachusetts just guaranteed fathers more unpaid paternity leave.