Oil Prices Fluctuate as Trump Win Sinks In
Money is not a client of any investment adviser featured on this page. The information provided on this page is for educational purposes only and is not intended as investment advice. Money does not offer advisory services.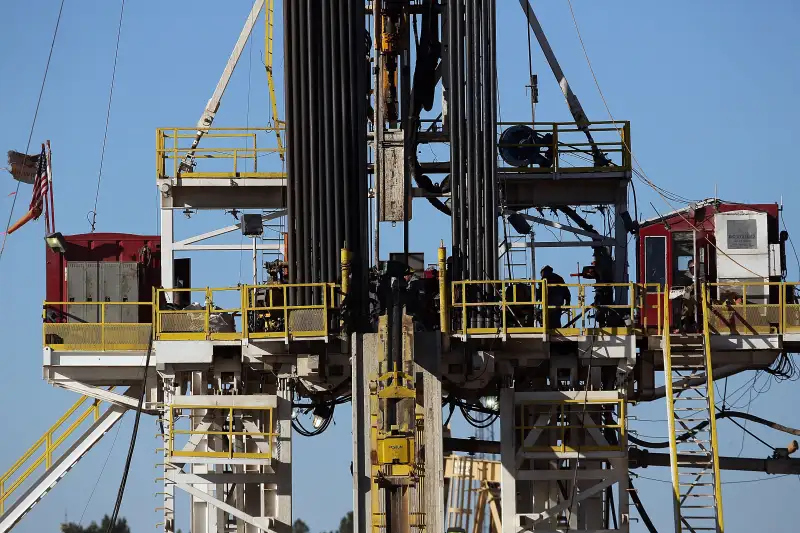 Spencer Platt—Getty Images
Benchmark oil prices fell overnight following the news of Donald Trump's victory in the U.S. presidential race, but reversed some of those losses early Wednesday, in yet another sign of the turbulence the markets are undergoing as they digest the surprising presidential election outcome.
Analysts pointed to Trump's campaign-trail commitments to the fossil fuel industry — and his dismissal of the science of climate change — as reasons propelling the cautious optimism. "Mr. Trump has vowed to lead a fossil fuel revival to underpin job growth and has also put man-made climate change denial at the forefront of his energy policy," analysts from JBC Energy wrote in a research note Wednesday, USA Today reports.
How Markets Around the World Reacted to a Trump Victory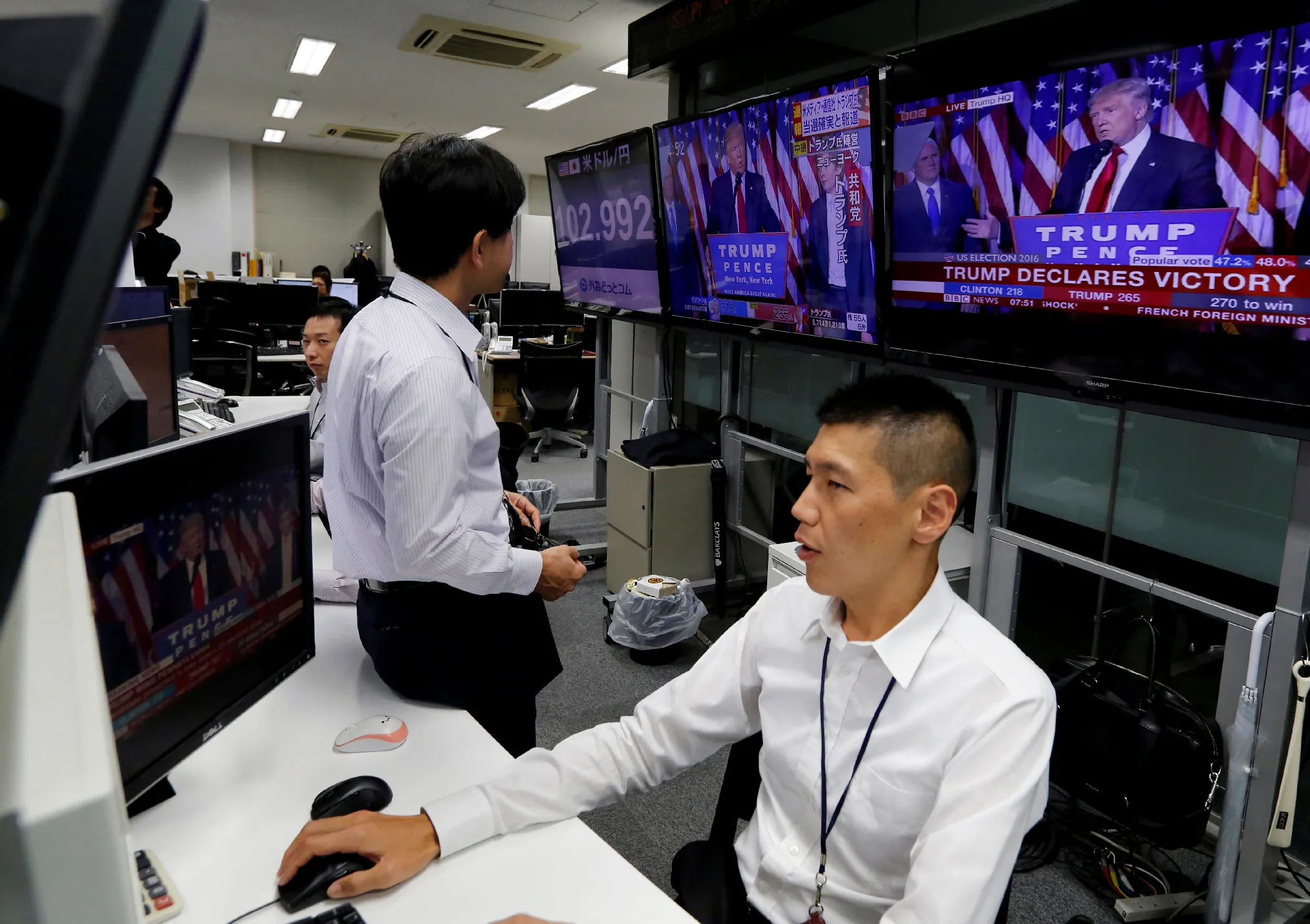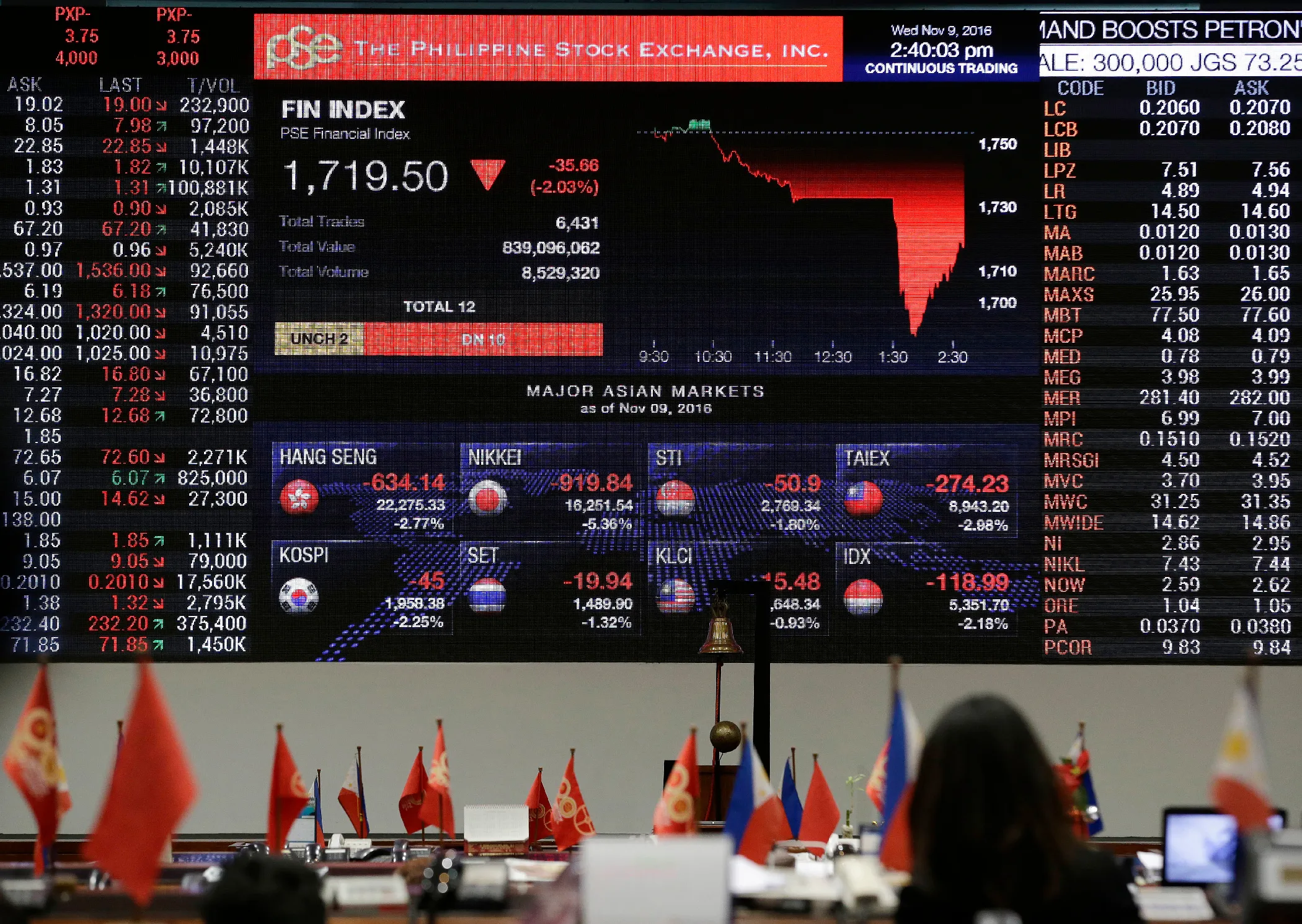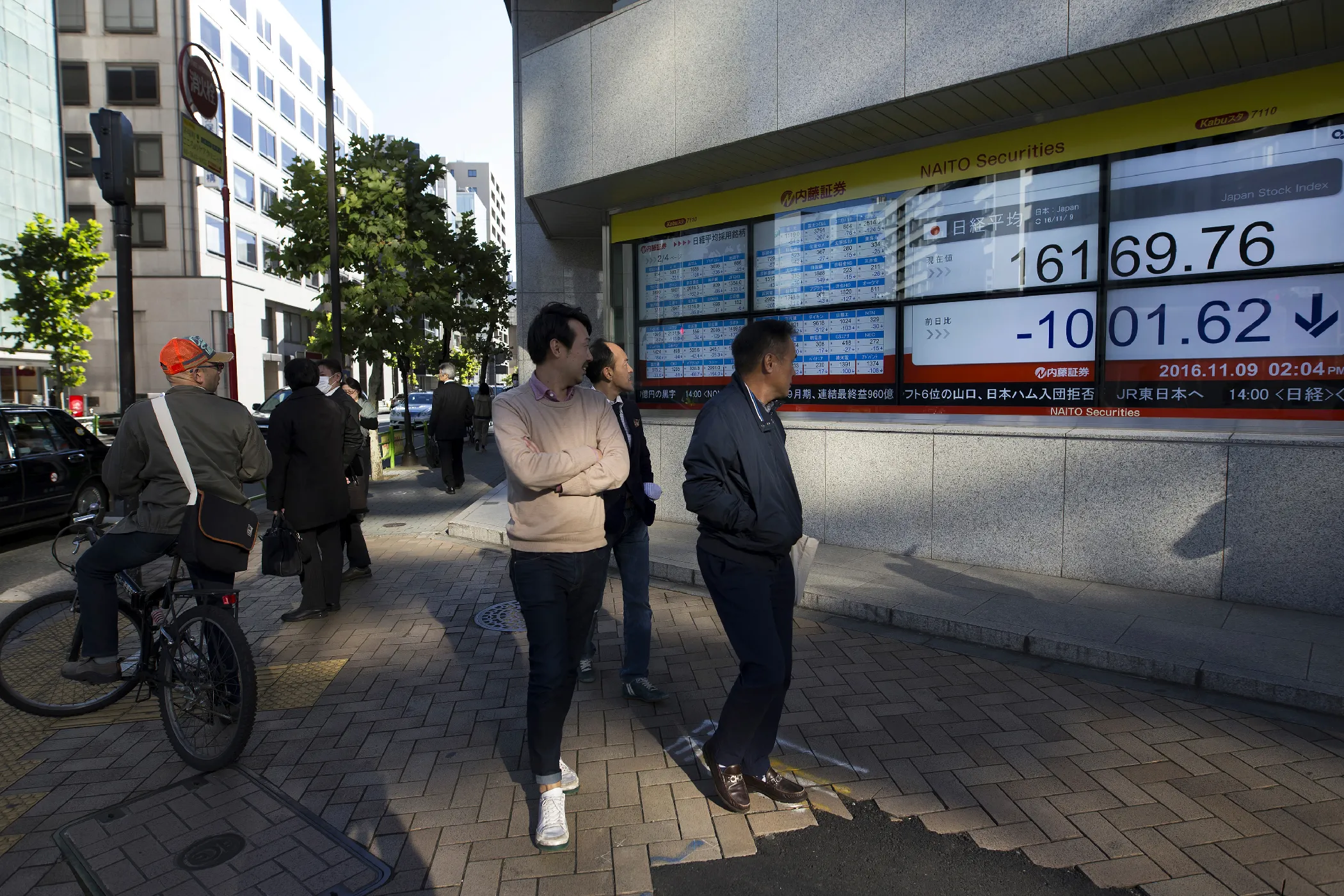 Tomohiro Ohsumi—Bloomberg via Getty Images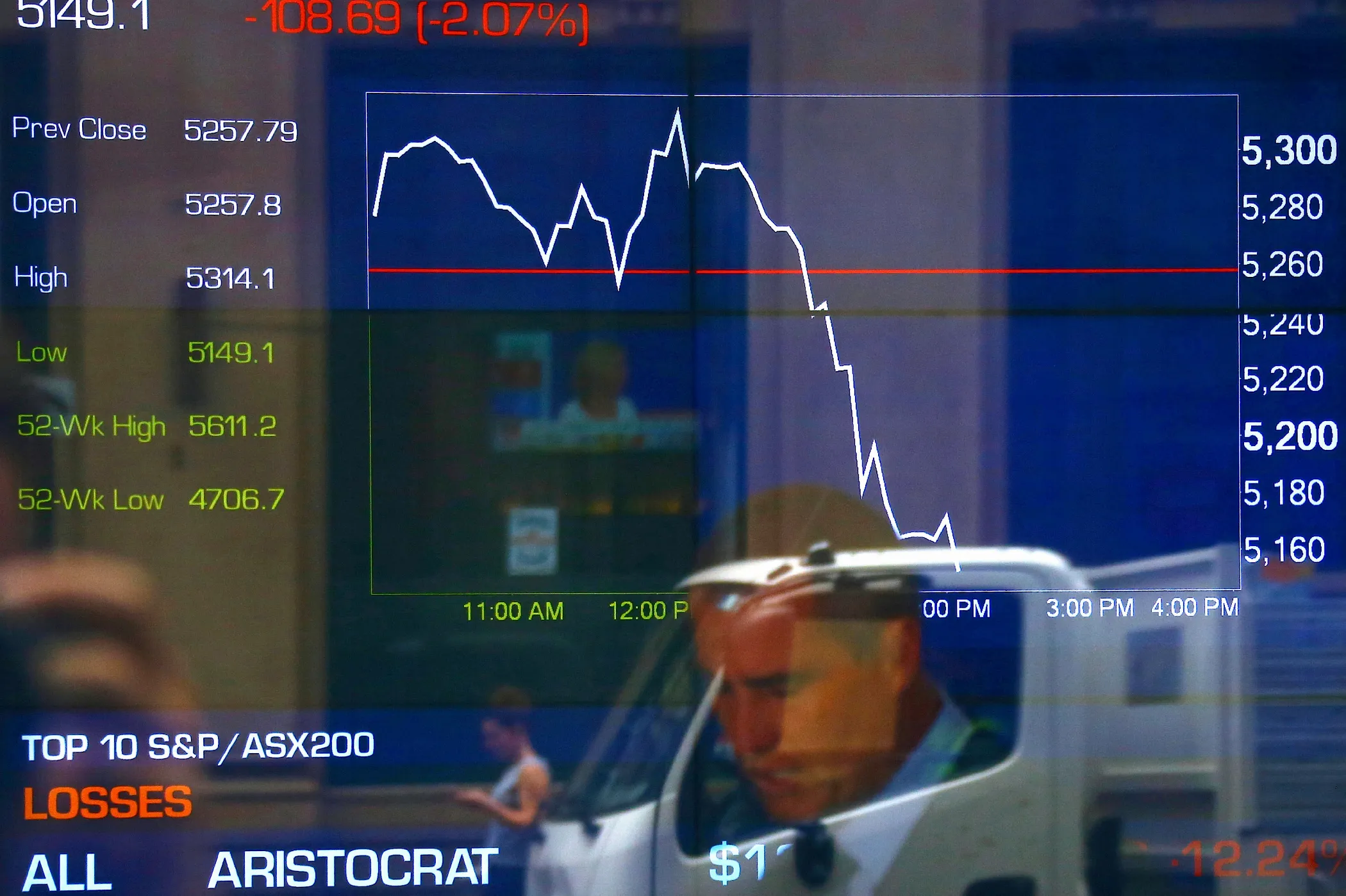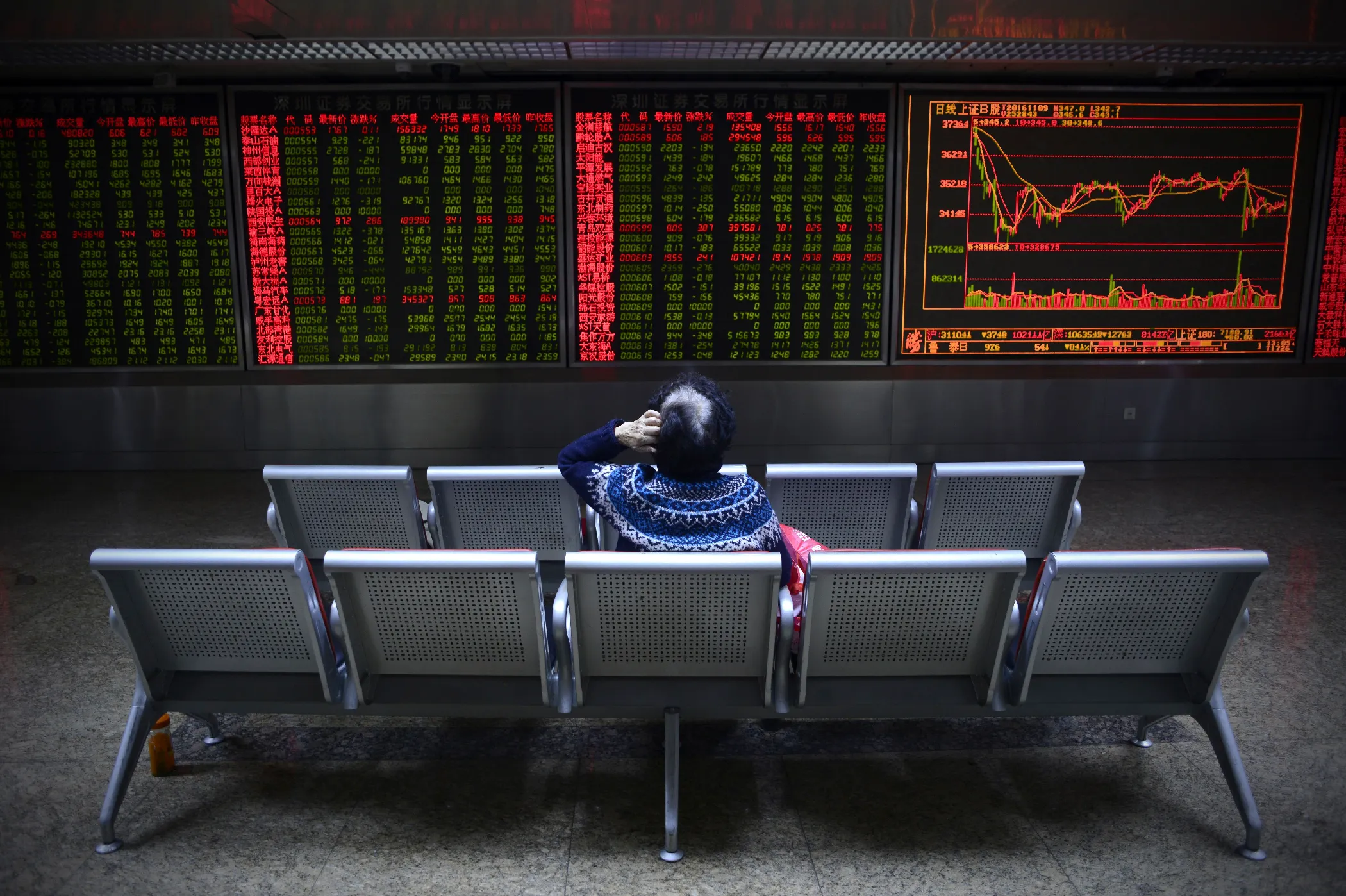 Wang Zhao—AFP/Getty Images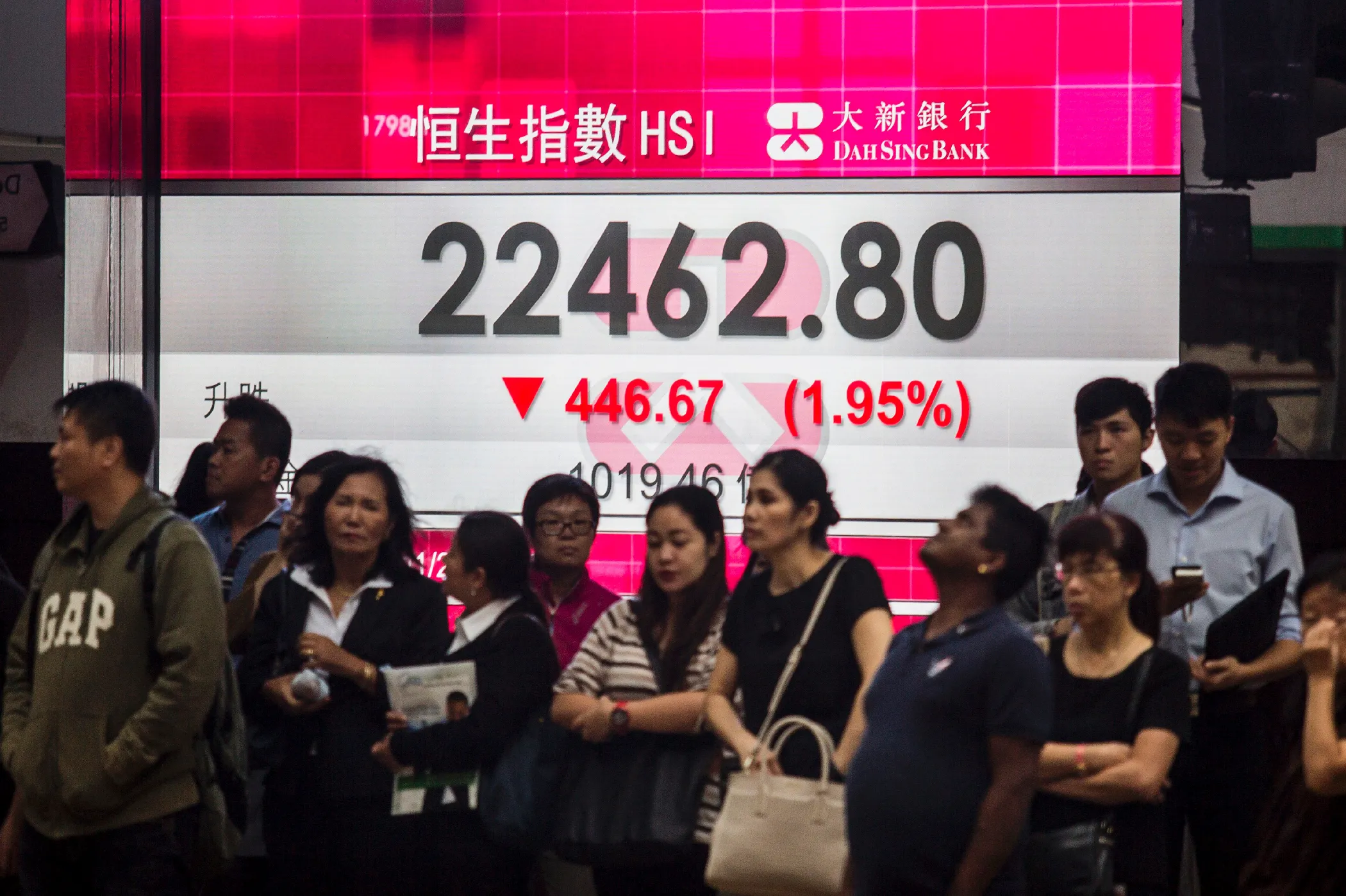 Isaac Lawrence—AFP/Getty Images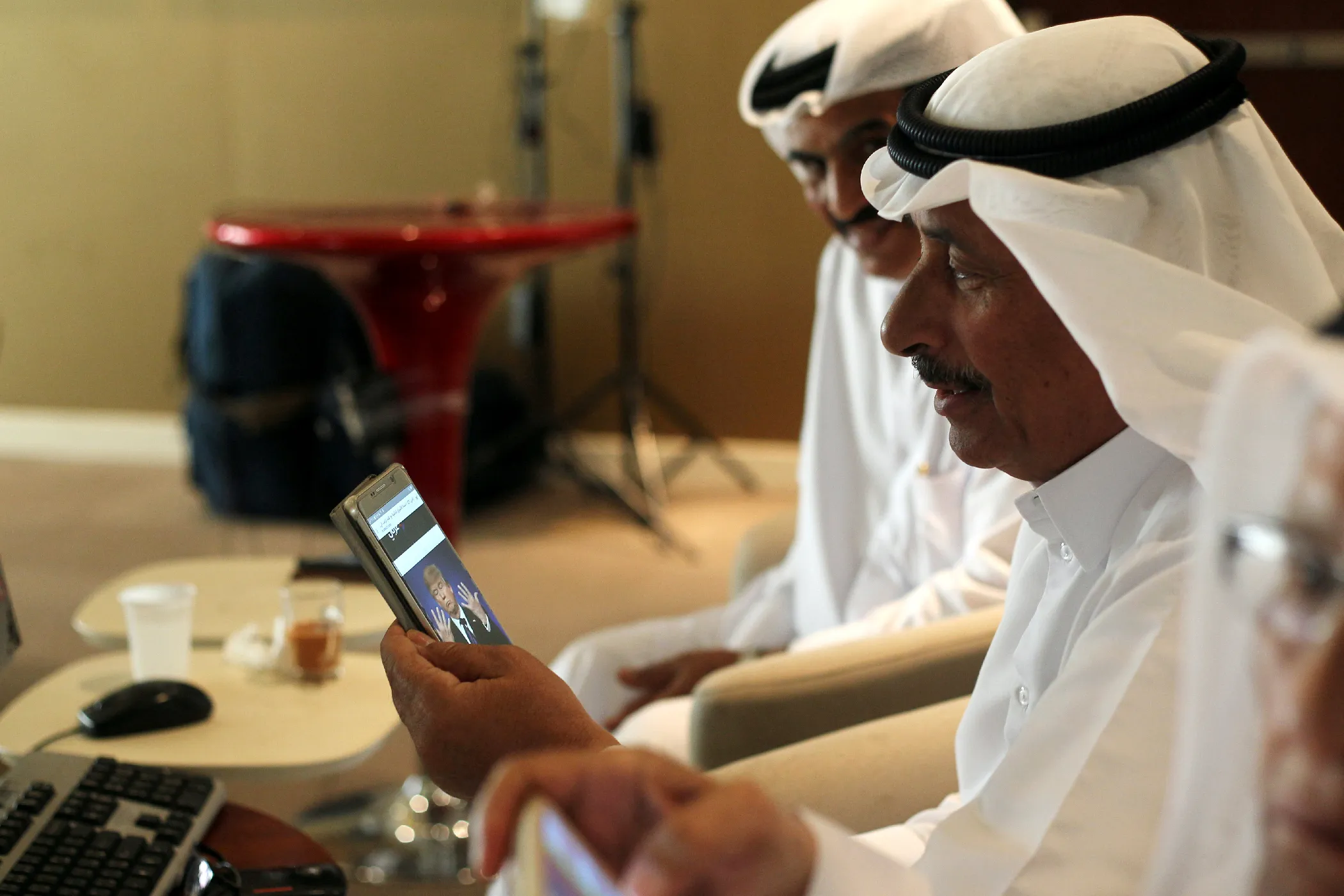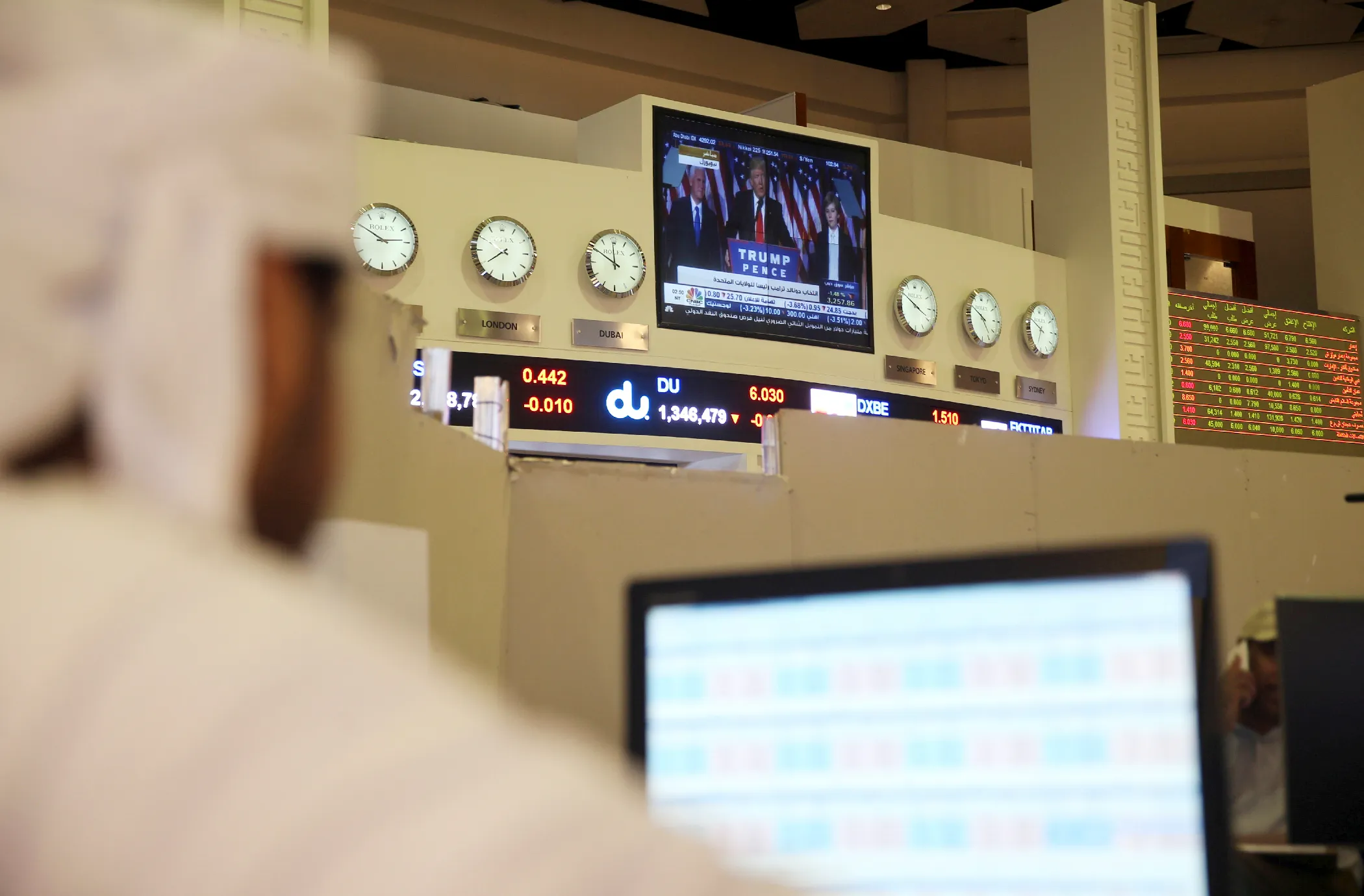 Ashraf Mohammad Mohammad Alam—Reuters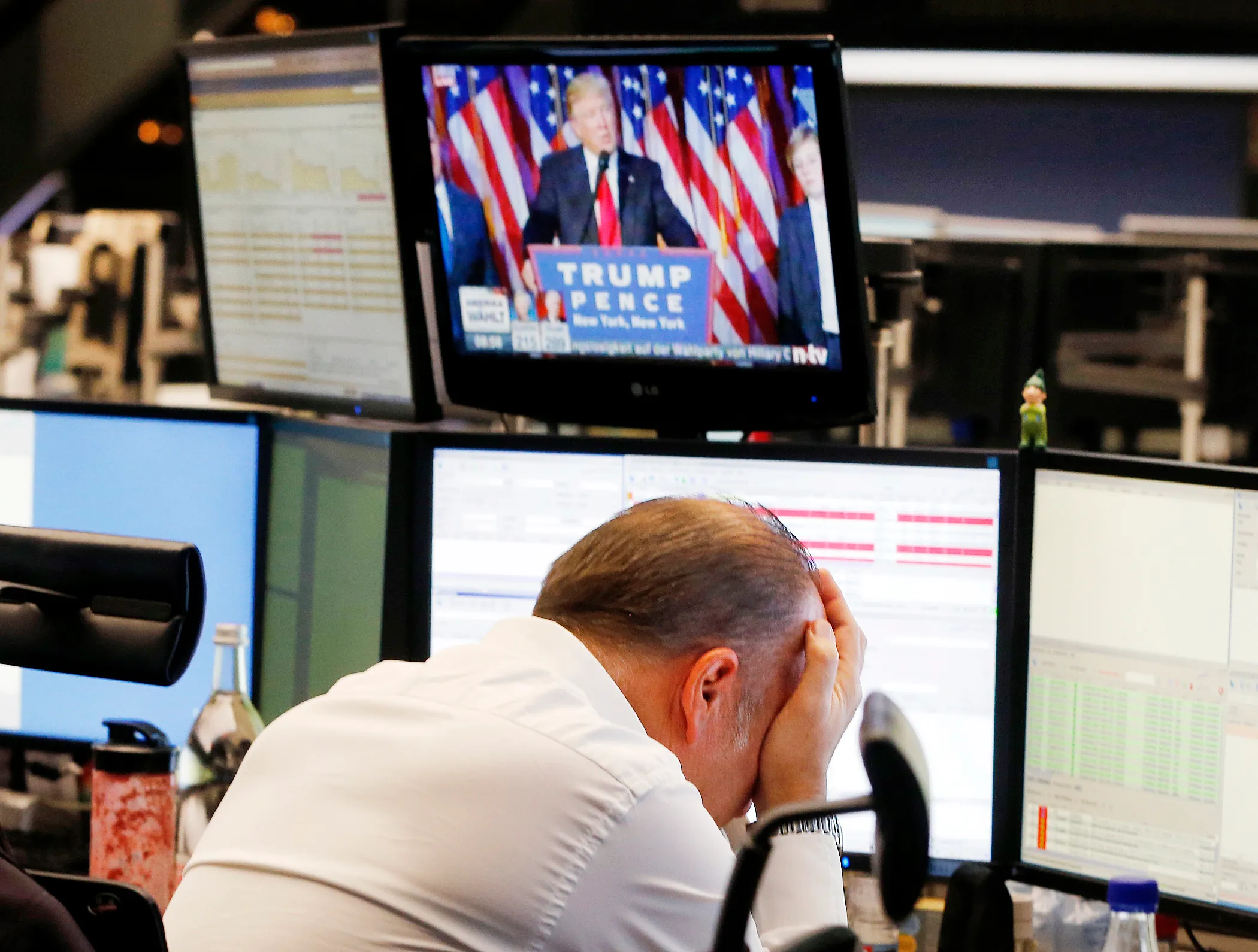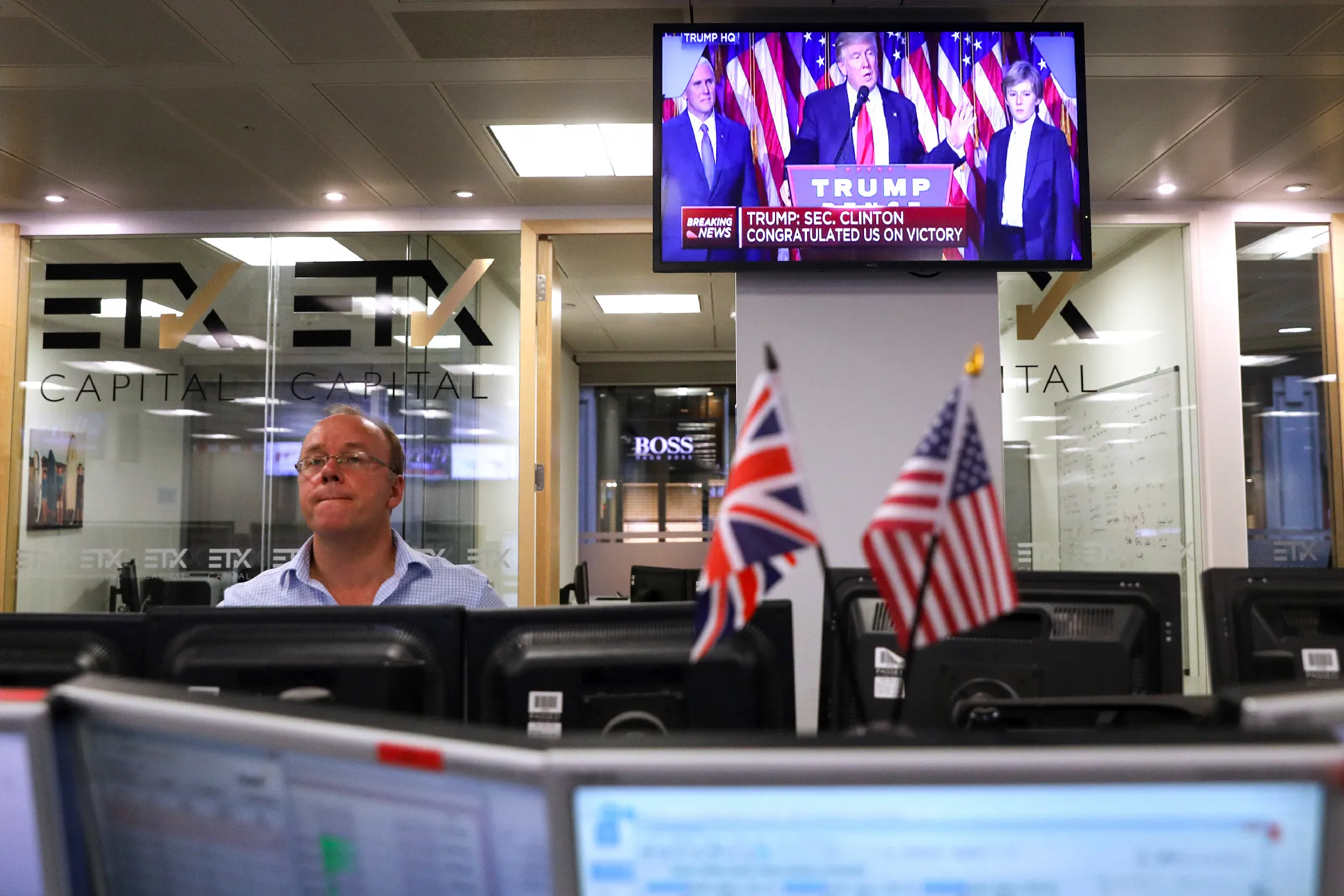 Chris Ratcliffe—Bloomberg via Getty Images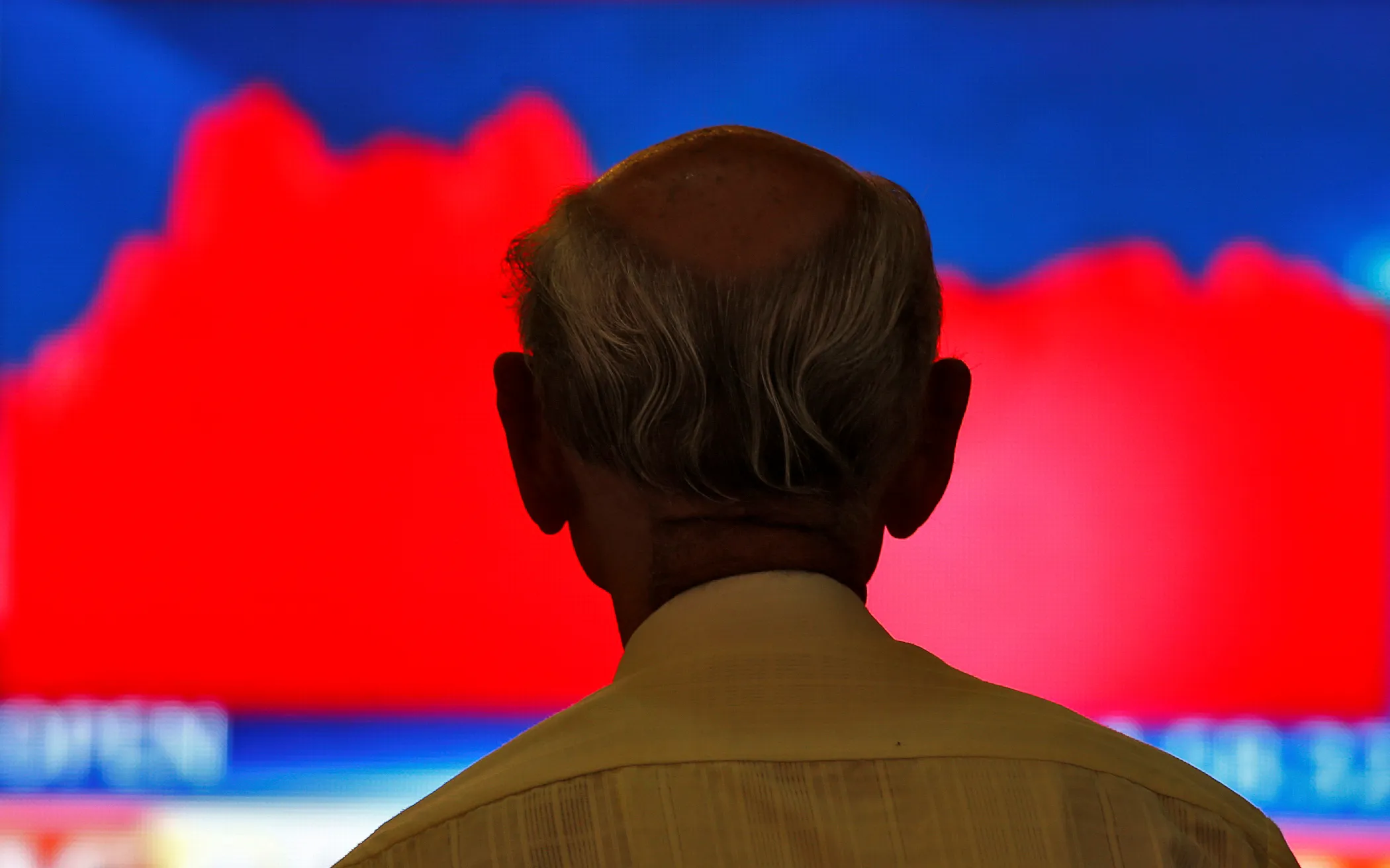 "Energy would benefit if some of the energy infrastructure projects that are stalled are released and move ahead," said John Conlon, chief equity strategist at People's United Wealth Management.
There's also the possibility that the Organization of the Petroleum Exporting Countries, which has been trying to cobble together a coalition to cap output and shore up prices, could succeed in those efforts at its meeting this month, which would likely have an even bigger impact on prices than the U.S. election outcome.
Oil market analysts cited by the Wall Street Journal pointed out that oil might be getting a boost from investors shifting their money to commodities in a flight to safer havens. Others suggested that the volatility could be short-lived. "Some of the negative fears have waned," UBS analyst Giovanni Staunovo told Bloomberg.
"Donald Trump is a fan of all kinds of energy consumption… looking to traditional energy sources more so," than solar or other renewables, said Mark Hamrick, senior economic analyst at Bankrate.com. "To the degree he puts policies in place that could lift coal and oil, we'll have to wait to see what kind of impact that can have."