Olive Garden's Unlimited Pasta Pass Going for $4,000 on eBay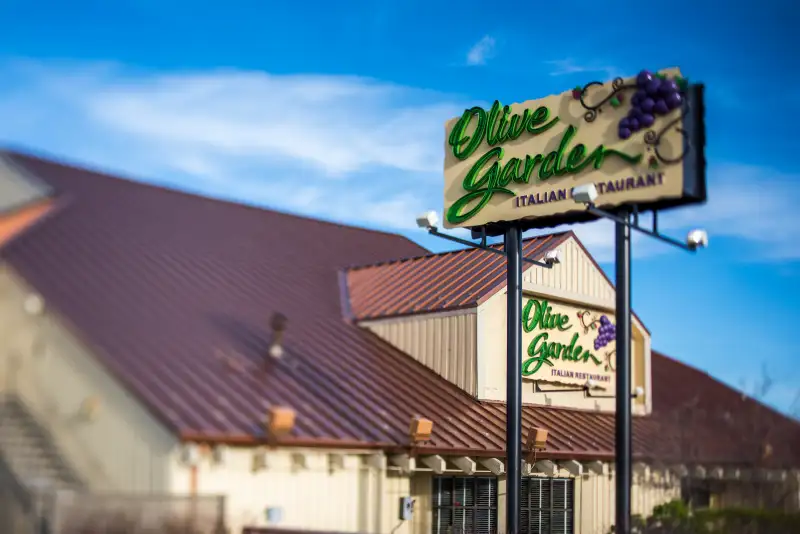 Bloomberg—Bloomberg via Getty Images
Olive Garden's Never Ending Pasta Pass reentered our lives with gusto last week, with the chain restaurant selling 21,000 of the $100 passes that guarantee unlimited pasta, soft drinks, and bread sticks to the lucky cardholder for seven glorious weeks.
But now, some malcontents are trying to taint the beloved carbo-loaded dining experience: The passes have cropped on eBay, and some of the asking prices are in excess of $4,000.
At last check, 16 people were watching a $4,200 pass, to see if it might go down (another was listed at $1,500). The only reasonable thing about the entire situation is that the eBay seller is offering free shipping. Otherwise, that's a 4,100% markup from the original price.
Granted, the recipient would have seven weeks of free food to make up for the price tag, but this is not exactly the bargain the original pass is touted to be.
Read Next: The Good, Bad, and Ugly of Paying $100 to Eat at Olive Garden for 7 Weeks
Other sellers have listed the passes in the more reasonable $175 to $300-range. Some quick math tells us that $175 is equal to (we'll round up) 18 never-ending pasta bowls, which is the $9.99 dish covered in the promotion. That's a lot of pasta, yet definitely doable over seven weeks.
For the $4,200 pass, you'd have to consume 421 dishes—again, in just 49 days—to get the most for your money. And that's not taking into account the medical bills you'd accrue from such an endeavor: If you ate at Olive Garden every night under normal Pasta Pass circumstances, you'd rack up over 100,000 calories.
Perhaps there is such a thing as too much pasta.