Online Financial Planning Is More Popular Than You Think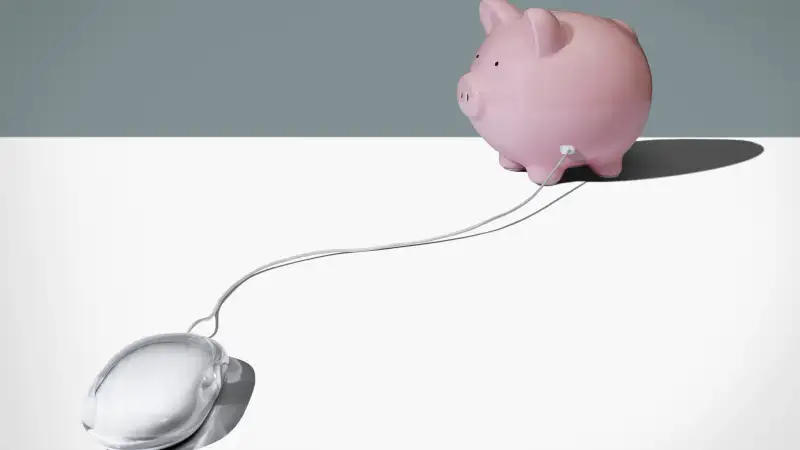 Hi, my name is Katie, and I'm a virtual financial planner.
If this sounds like a support group meeting, sometimes I feel like it should be. When I tell other financial planners that I work with clients across the country, they say, "But clients always value the face-to-face meetings that my firms provides." So I ask them, "What is the average age of those clients?" The answer is usually in the 60s.
I started my own financial planning firm last year because I wanted to focus on clients under 50, in a way that lets me deliver advice without selling financial products. That doesn't sound too complicated, does it? One of the ways I do this is by offering my services to people not in my immediate location. We either have a phone call while using screen-sharing software like JoinMe, or we use Skype or Google Hangouts to conduct meetings.
Since I've been in the industry for 10 years and always previously met with clients in person, I was a little apprehensive about the idea of not meeting clients face-to-face.
You know what? They don't care. At all.
The clients I work with are well-educated, busy Gen X and Gen Y professionals. They use technology on a daily basis for work and personal reasons. The married couples I work with are usually both working in high-intensity jobs while juggling the demands of a family. Taking time out of their day to drive to a financial planner's office, have an hour-long meeting, and drive back to their own workspace would easily eat up two to three hours of valuable time.
When we have a call or virtual meeting, we have a set agenda, the appointment is on their work calendar, and we are able to accomplish everything in 30 to 45 minutes. When we do this, my clients don't need to spend a bunch of time away from the office, get a babysitter, or drive around town.
Another advantage to my clients (and me!) is that I am able to keep my financial planning prices down. Because I don't keep an office in an expensive part of town, my overhead costs are lower. I can pass that savings along to my clients. I also have a lot of flexibility to conduct business even when I'm out of town for a conference.
What does a planner need in order to work with clients virtually?
A phone, and preferably a phone number that isn't tied to a particular office space.
Comfort with screen-sharing tools.
Enough organizational skills to have the topic decided on beforehand — and enough flexibility to be able to answer other questions as they arise.
Financial planning software that clients can access online, or a secure client vault for sharing documents back and forth.
That's it!
Clients that fit best in a virtual relationship are those that are comfortable with technology, somewhat self-sufficient, and aware of why this setup benefits them.
I've found that members of Gen X and Gen Y actually like working with a financial planner virtually because they are already comfortable with technology, they're used to communicating this way, and they like the time-saving convenience. As an added benefit, those clients get to choose an adviser because the adviser specializes in their specific situation, not because the adviser happens to live near them.
----------
Katie Brewer, CFP, is the president of Your Richest Life, where she works virtually with Gen X and Gen Y professionals, helping them create and stick to a financial roadmap to live their richest life. Katie is a fee-only planner, a founding member of the XY Planning Network, and a member of the Financial Planning Association. She is also proud to be a Fightin' Texas Aggie.