Meet the Proud Dude Who Was First in Line to Buy Legal Weed in Oregon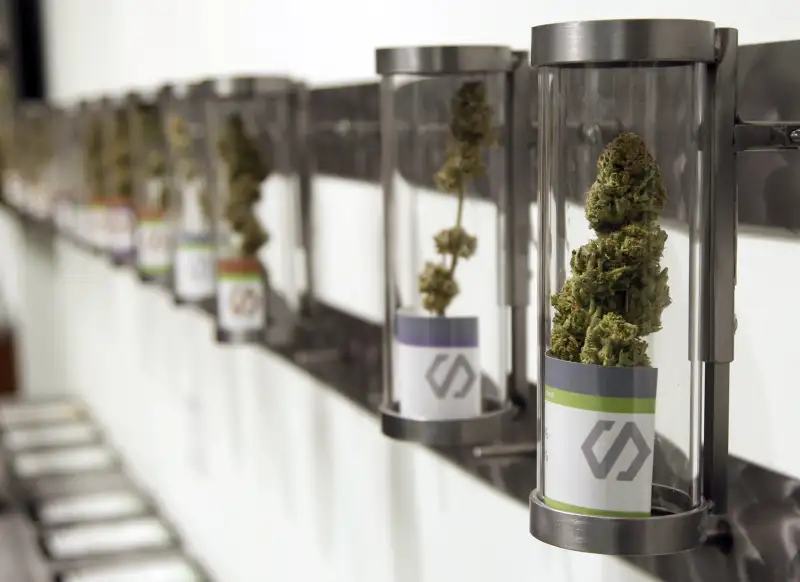 Recreational marijuana officially went on sale in Oregon starting October 1, and a handful of dispensaries in the Portland area couldn't wait until morning, opening their doors to eager consumers just after midnight last night. Dozens of people waited in lines outside dispensaries such as the Americanna Rx waiting for the clock to hit 12:01, when legal weed would go on sale at prices ranging from $8 to $14 per gram.
Some people complained that the prices were absurdly high. "The price is robbery, and supposed to go up," one customer, who left the store without buying anything, told the Oregonian. "Here, $45 for what I can get on the street for $25."
But Rich Sterrettt, the man at the head of the line outside Americanna Rx, had nothing but good things to say while waiting for the dispensary to open. "We're changing the world," Sterrett said proudly in an Oregonian video. "It's just something that I want to tell my kids about one day. Take the stigma away, that's the main thing."
Sterrett laughed when asked if he was a patient who needed marijuana for medical reasons. "Oh no. I should be. I'm all messed up," he said, giggling and smiling sheepishly. "Doctors are expensive."
Sterrett and others not only got first dibs on legal recreational marijuana sales last night, they were thanked for their business with free Voodoo donuts while they waited.
Read Next: The Nation's First Marijuana Resort to Open in South Dakota