Should You Feel Guilty Snagging an Orlando Travel Deal Now?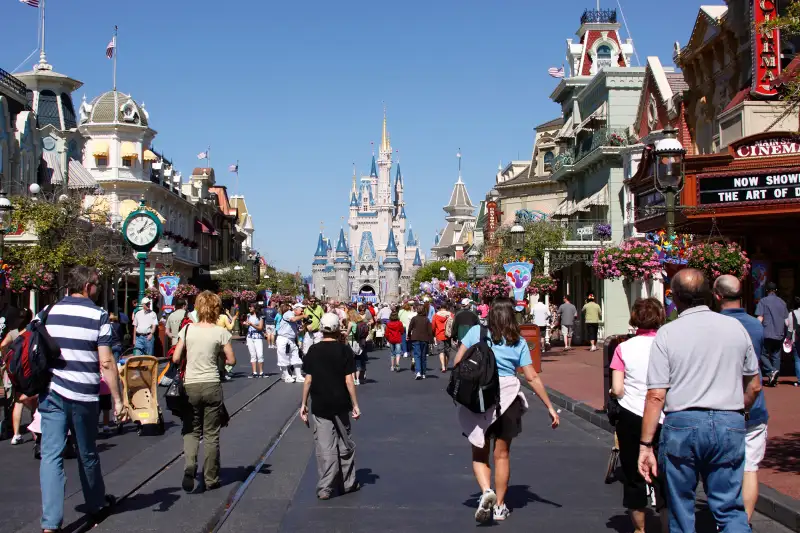 In travel, discounts follow disaster.
Whether it's Paris, Brussels or Orlando -- after tragedy strikes a tourist destination, you can bet a fire sale will follow.
So it's really only a matter of time before the "Disney on sale!" emails start clogging your inbox. After a shocking murder, a terrorist shooting, and a deadly alligator attack at a theme park, how could they not?
Question is, should you take advantage of the lower prices and book? Or should you hold off on buying to avoid taking advantage of the Magic City's misfortunes? The price-cutting hasn't happened yet, but already, experts and would-be visitors are asking these difficult questions. For a destination like Orlando, the answer may mean the difference between a difficult year and a dreadful one.
I have mixed feelings about this issue because in addition to covering the travel business as a consumer advocate, I live in Orlando. My neighbors work for Disney, Universal, for the hotels and resorts and restaurants in the city. This is their livelihood -- and, to a certain extent, mine.
To put this into some perspective, Orlando is America's number one tourism destination, welcoming 66 million visitors in 2015, a healthy 5.5% increase from the previous year. It is a massive mega-industry unto itself that has spent decades and billions of dollars cultivating an image as the happiest place on earth. Terrorists shootings and alligator attacks don't feed that narrative.
Abraham Pizam, a professor at the Rosen College of Hospitality Management at the University of Central Florida and a man widely regarded as the godfather of Orlando tourism, says the area has already experienced "a wave" of new bookings in the wake of the triple tragedy.
Cynics like me might interpret that as a sign that people are already pouncing on a theme park vacation in anticipation of aggressive discounting on tickets, meals and other extras. But Pizam sees it differently.
"It could be explained as a sign of solidarity with Orlando," he told me. "Visitors have a desire to show their support and that is one way of doing this. Of course, things might change in the future and discounts may be a way to counteract the effects of the mass shooting incident on the decline in visitation."
It may be too early to predict how aggressive the discounts will be. It takes time to measure the psychology of the buyer and to gauge demand for hotel rooms, tickets and rental cars. It would be unfair, for example, to look ahead to September's lower bookings and discounts, with city-wide initiatives like Magical Dining Month, and draw a line to the mass shootings. September, after all, is always slow. But if business remains soft through Thanksgiving, Christmas and beyond, then maybe you can thank the disasters for the money you'll save.
So: buy or not?
"This case is not so different from other afflicted destinations," says Jafar Jafari, an emeritus professor at the University of Wisconsin-Stout, and an expert on disaster tourism. "Should those who go to Egypt feel guilty because of discounted prices? And how about those who opt for Turkey now?"
Good question. Is waiting for a discount ethical? I asked Anne Klaeysen of the New York Society for Ethical Culture, if people should hold off on booking a theme park vacation.
"I don't see anything unethical about it," she says. "It's not your choice to have offered the discount. I don't think a family who wants to go to Disney, for example, and couldn't afford to go otherwise, is taking advantage of Disney."
Klaeysen and other tourism experts are quick to point out that if the roles were reversed -- if Orlando were suddenly the hottest destination on the planet, figuratively speaking -- then the hotels, resorts and restaurants wouldn't flinch at jacking up their prices.
"That's capitalism," says Klaeysen.
Still, travelers I speak with who are considering an Orlando vacation in the wake of the city's disasters, tell me they feel pangs of guilt. It's as if they're kicking someone who's already down -- and they say that the fact that the travel industry would do it to them is a small consolation. American consumers really are terrific, aren't they?
For them, Klaeysen offers this advice: If you book a big discount, take five minutes and go to a site like Everytown.org or the Brady Campaign, both of which advocate for reasonable gun control measures.
"Take some kind of action with regard to gun restrictions or gun control," she says. "That is the ethical thing to do."