Paint Your Bathroom This Color and Your Home Could Be Worth $5,000 More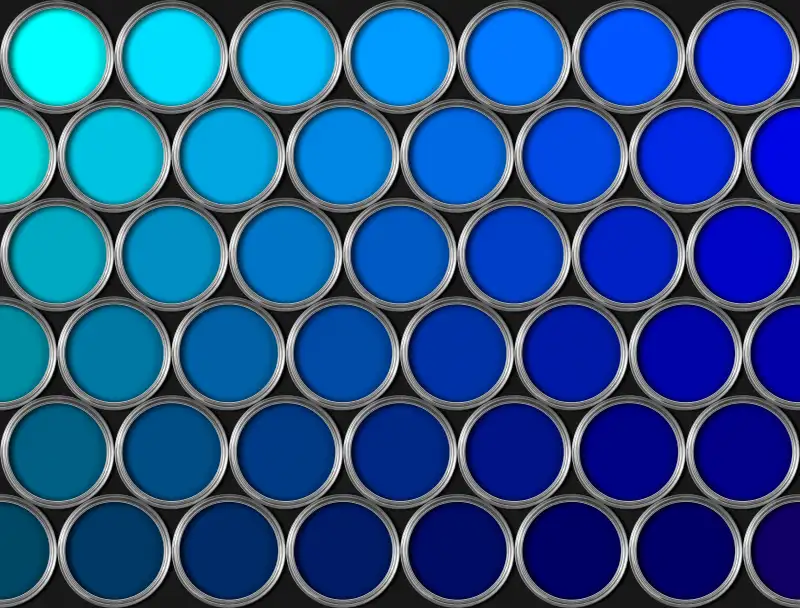 The conventional wisdom says that houses sell better when they're adorned with neutral colors like white, eggshell, and taupe. But a new study shows you might want to be a little bolder in the color selection. Painting walls in slate, cerulean, and even navy shades of blue could mean more green in your pocket when selling a home.
A new analysis by real estate site Zillow.com of more than 32,000 photos of sold homes finds that light shades of powder blue and periwinkle, especially in a bathroom, are correlated to an increase in home value of $5,440, on average. (If you were wondering what Home Depot's top-selling blue interior paint hue is, it's this soft blue-gray called "Siberian Ice.")
On the other hand, homes with white or off-white bathrooms sold for an average of $4,035 less according to Zillow.
"Both kitchens and bathrooms are big focal points for home buyers. However, bathrooms are a bit more standardized than kitchens, so certain wall colors can really change the look and feel of the space," says Kerrie Kelly, a home design expert at Zillow. "While wall colors in kitchens are also important, so are the kitchen appliances, countertop materials [and] layout."
Blue hues appear to boost home value in other rooms, as well. Homes with bedrooms painted in colors like this bold cadet blue called "Blue Edge" or Caribbean-inspired cerulean shades command an average of $1,856 more. Homes with dining rooms in slate blue, blue-gray and even navy blue, when paired with distressed white "shiplap" finishes, sold for an average of nearly $2,000 more.
Soft blues and blue-gray tones in the kitchen are associated with an increase in a home's value of around $1,800. Mind you, it appears possible that these trends can change quickly. The yellow kitchens that commanded the highest premium last year have fallen out of favor: Zillow data shows that a yellow kitchen today is associated with a decrease in a home's value by an average of $820.
Painting a room or two is regularly cited as one of the quickest and most cost-effective ways a prospective seller can get the most money for their home. It's also one of the easiest things not-so-handy homeowners can do themselves without having to call in the pros.
Aside from the paint itself — and maybe a weekend of your time — the investment is pretty minimal: A set of paint rollers for walls and trim, a plastic or coated-canvas dropcloth to keep your floors and furniture paint-free, and painter's tape to protect ceilings, baseboards and so on, is pretty much all you need.
"Sellers should select paint colors that appeal to the broadest audience possible," Kelly says. "The more eyeballs to your listing, the better."
We've included affiliate links into this article. Click here to learn what those are.