Paris Tourism Will Be Affected by Attacks, But Probably Not For Very Long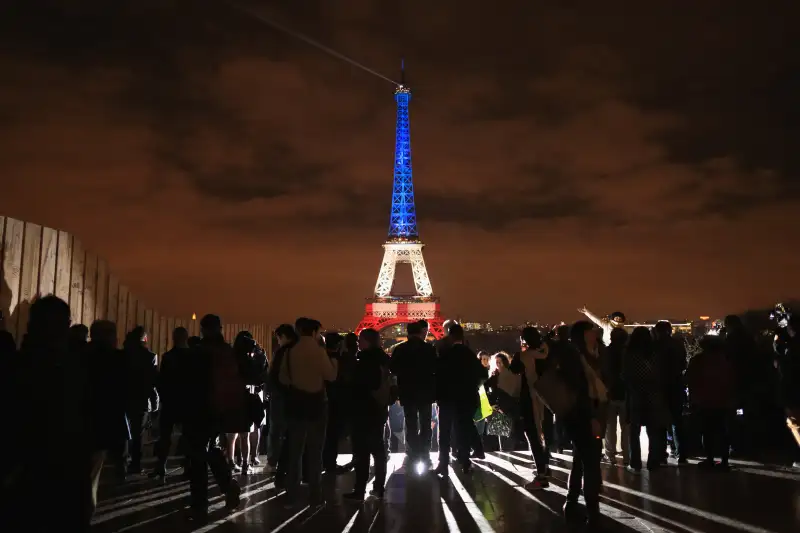 Furlong, Christopher—Getty Images
The trains, planes, and streets of Paris are pretty empty right now. The Eiffel Tower is closed, as is French Disneyland. Considering that the attacks that killed 129 people Friday night targeted people at leisure—at a concert, soccer match, and restaurants—tourism in the coming weeks will take a heavy blow. But according to a report by Deloitte, tourism has become far more resilient to terror in recent years.
Tourism on a local and regional level isn't often affected strongly by a terrorist attack, but it's not surprising that the report, published in the World Economic Forum, says the stigma assigned by the media following an episode can be strong on an international level. But recovery times have been shortened considerably since 9/11, from 34 months for New York hotels to recover from the World Trade Center attack to almost no impact at all after the Boston bombing. Considering that Paris' tourism is stronger than almost everywhere else—it's the third-biggest tourism destination in the world—it's unlikely that it will decline for long.
While the hit to Paris tourism may be sharp but brief, the economic impact is even smaller. In the period following a terrorist attack, stock markets are often adversely affected. When the Sept. 11 attacks happened 14 years ago, it took a month for the S&P 500 to recover. But like tourism's resilience to terror, the overall effects on economies have shrunk considerably as well. Looking at France's CAC 40 index, essentially their S&P500, it's only down slightly, hardly a significant amount as trading continued Monday, uninterrupted. And as Quartz noted, stocks for travel agents and airlines haven't been significantly affected.