How to Pay for College Without Loans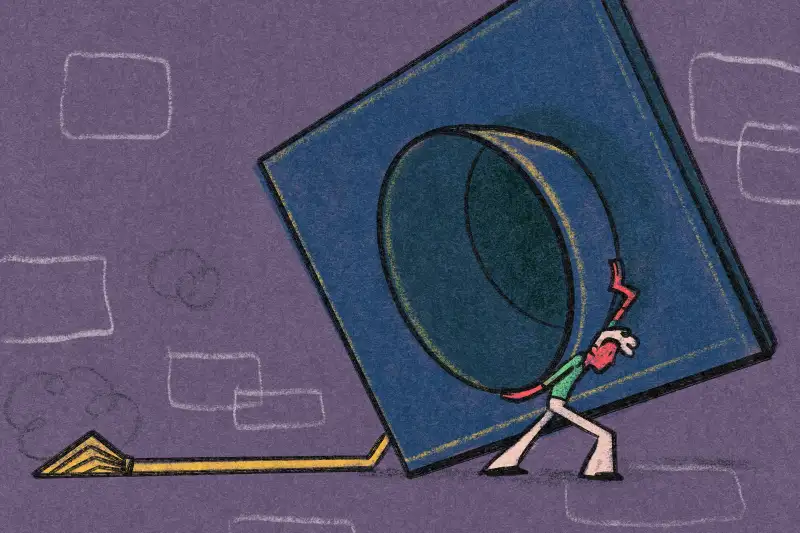 For many students, deciding where to attend college is an emotional decision based on campus vibe, student culture and other squishy factors. But one of the most important considerations is how you're going to pay for it.
Most college students use a combination of money sources: Last year, for example, families reported that scholarships and grants covered 26% of costs, while 54% came from parent and student income and 18% from loans, according to Sallie Mae's How America Pays for College report.
If your goal is to avoid student loan debt — or if you're simply wondering if it's even possible to graduate without borrowing money — there are ways to control costs. It takes research and creativity, and it may mean an alternative route through college, but it is achievable (check out this student's story).
Here are the best strategies for getting through college without having loan payments at the end.
Table of contents:
Apply to the right colleges
Bottom line, the best way to control costs is to choose a college in your budget. For every student, that's highly individual. It might mean a college that's generous with financial aid for low and middle-income families — some highly selective colleges meet 100% of demonstrated financial need and promise no student loans in their financial aid packages. But they're difficult to get into, so a backup plan is essential.
It could mean applying to a couple state schools, or less selective private schools with hefty merit aid for strong academic profiles.
"This is a great strategy if parents and the student can change their mindset about getting into the most demanding or high-reputation college possible," says Nancy Goodman, founder and executive director of College Money Matters, a nonprofit that helps families understand college costs.
It could also mean starting at community college. It takes research to find the best college for your budget, but don't assume a traditional four-year college experience is out of reach before you try. "Apply to enough colleges that you have more choice at the end," Goodman says.
Apply for financial aid
Make sure you fill out the Free Application for Federal Student Aid (FAFSA) and, if required by the college, the CSS Profile. (Students with undocumented status should explore if their state has an alternative state form.)
The FAFSA is required to take out federal student loans, but it also opens the door to need-based Pell Grants and the federal work-study program. Qualifying for aid depends in part on the cost of college — sometimes higher-cost colleges can turn out to be feasible. You could get a grant, a merit scholarship, federal work-study or a combo. Private scholarships sometimes use the FAFSA, too. In short, exhaust all sources of free money that you can.
Tips for getting more scholarships and grants
Apply early to be eligible for institutional scholarships that may have early deadlines (check with a college's admissions office or financial aid office about special deadlines if you can't find them on the college website).
File your FAFSA on time to get in line for first-come, first-served state money (each state has its own FAFSA deadline).
Explore colleges where your academic profile is top-shelf to boost chances of a merit-based scholarship (also explore if the school gives merit scholarships).
Apply to local and private scholarships in the fall, Goodman says. Many deadlines are Dec. 31 and March 31.
For more in-depth tips, check out our guide to grants and scholarships.
Consider Cost-saving Alternatives
If you don't end up receiving any, or enough, grants or scholarships to avoid borrowing, then it's time to explore alternative ways to reduce college expenses.
Stay in-state for college
For some students, attending an in-state university is affordable without loans, depending on state tuition rates. These vary tremendously, ranging from an average of $6,370 in Florida to $17,020 in New Hampshire in 2022, according to College Board. Another advantage: you might be eligible for state grants or scholarships reserved for resident students.
Explore a regional compact
The US has four compacts, within which some colleges offer reduced tuition rates to students from participating states.
Outside these agreements, some states and even individual colleges work with neighbors, like Colorado and New Mexico, and Minnesota. But the details are critical. For example, colleges in the Western Undergraduate Exchange might require a specific GPA or a specific program of study to qualify for the discount. The Academic Common Market, meanwhile, only offers in-state rates for a major not offered in a student's home state, and, unfortunately, Texas and Florida don't participate at the undergraduate level.
Live at home or off campus
A campus meal plan and housing can cost more than tuition, so reducing or eliminating these fees takes a big bite out of your bottom line. The cheapest option is to live for free at home or with another relative and commute.
If you can't commute from home, living off campus might still save money, but it depends on housing costs of the area. Weigh the cost of a 12-month lease (many property management companies require it, even if you won't be in town over the summer) against campus costs. Even with a year-long lease, groceries and a room in a house or apartment could be cheaper than the campus plan.
Earn college credits in high school
Many colleges offer credit for Advanced Placement and College Level Examination Program (CLEP) tests, where you can earn college credit for courses taken in high school. Some school districts also offer dual enrollment classes taken at a community college. In fact, forty-eight states have state-level dual enrollment policies (New York and Pennsylvania are the exceptions), allowing some students to graduate high school with their associate's degree. If your high school doesn't offer AP or CLEP classes, check out Modern States for free online classes.
College credit for classes could mean skipping introductory college classes and earning a bachelor's degree early or at least on time.
"If you can graduate in less than four years, you will sometimes pay less in tuition and always less in room and board," Goodman says.
Start at community college
Similar to dual enrollment, taking general education classes at community college for two years and then transferring to a state university can save a bundle — "if you avoid the pitfalls," Goodman says. In 2022-23, community college tuition averaged $3,860, compared to $10,940 for four-year schools. Some states have local and state "promise programs" that make community college free.
But do explore whether your state offers an "articulation agreement" to transfer students to smooth the pathway. Taking the wrong classes or not receiving credit for the ones you did take doesn't cut costs. Make sure you have an advisor at the community college and the institution where you want to transfer to help with the process.
Explore technical or trade school
You might not need a four-year degree for your career of choice. Explore what kind of credential and education you need. You might be able to pick up that education through a much shorter program at a technical college or trade school.
Check out tuition reimbursement programs
These higher education-assistance programs require working for a particular employer and may limit you to specific majors or online universities, but they're worth a look. Many companies offer up to $5,250 (anything above is considered taxable income). But you'll typically have to cover tuition upfront.
Major companies that offer tuition reimbursement — or pay your fees for you — include Boeing, Target, Bank of America, Pepsi and Amazon. There are dozens more.
Part-time work and other ways to self-fund your college education
After you've figured out the best college path for your career goals and budget, there are ways to pay for costs that avoid student loans. Fair warning: Unless you have a lot socked away in a savings account, it might involve tight budgeting for you — and your family if they're helping. Try these strategies to find extra cash for the bills.
Get on the college payment plan
First things first, sign up for the interest-free college installment plan. Sometimes the first installment starts as early as June so check with your school as soon as you've decided where you'll attend. Schools typically charge an enrollment fee, anywhere from $25 to $100, but it's usually worth it. The plan helps you budget so you can fund partly from current income and buy time to earn along the way.
Pull from your 529 account or other education savings
Do your parents have a 529 college savings plan or Coverdell account for you? Now's the time to tap it. Consider dividing it over multiple years and augment the withdrawals with other savings or income. (If you're a parent with young kids reading this, consider opening a 529 if you haven't.)
Withdraw from a Roth IRA
Saving for retirement is optimal, but if you're young and have a Roth IRA that's at least 5 years old, you can use that money for education penalty-free, both the contributions and the earnings. Do the math on taking a withdrawal versus a loan — a withdrawal might make sense for your situation, particularly when interest rates on loans are high.
Crowdfund
If family members give you birthday or holiday gifts, ask for help with college bills instead. Your relatives probably don't understand how much college costs these days.
Work part-time (and full-time in summer)
Many students don't have the luxury of not working. In 2020, 39% of full-time students and 73% of part-time students worked, according to the U.S. Department of Education. Research shows that working less than 20 hours per week can even be beneficial for your grades (you learn better time management), but working too much interferes with classwork. If you're going to college full-time, you need a Goldilocks approach. Part-time job ideas include:
Work-study programs. Did you qualify through the FAFSA? These campus jobs shoehorn well around a class schedule. Sometimes they can be unique opportunities, like writing for the campus website or doing research.
Non-work study campus job. Most campuses also have non-work study jobs designed for students.
Part-time off-campus job. Possibilities include restaurants, retail stores or delivery services like GrubHub or DoorDash.
Side gigs. Flexible gigs like babysitting, day labor, dog walking, tutoring (local kids or classmates), or computer help for community members can pay more. You might be able to sign up for a specific list like day labor jobs or child care on a campus student employment board. Don't fall for generic tips like selling plasma or participating in a clinical study. There are easier, healthier ways to earn money.
Summary: Paying for College Without Student Loans
Paying for college without loans takes resourcefulness and ingenuity, but you can earn a degree debt-free. We covered 15 strategies above — including applying to the right college in the first place, tapping different money streams and choosing an alternative pathway. Not every method will be right for your situation. The main thing is to start the money talk with your family and figure out what works for all of you.