A Brief History of 'Pay What You Want' Businesses
Money is not a client of any investment adviser featured on this page. The information provided on this page is for educational purposes only and is not intended as investment advice. Money does not offer advisory services.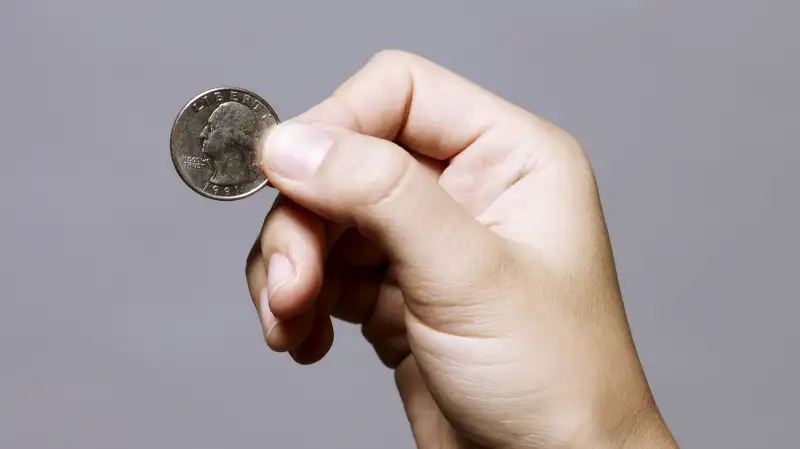 ballyscanlon—Getty Images
On November 11, a new investment company called Aspiration launches with the goals of "democratizing the financial services industry," "making elite investments available to everyday investors," and "building a movement around the idea that you can make money and make a difference at the same time." The minimum investment is only $500, and the pitch is that at long last, middle-class investors will get access to the kinds of investment products that traditionally have been available only to the rich. The concept is noble enough, and the focus on regular folks is certainly refreshing, yet Aspiration is hardly the only service out there aiming to woo less affluent investors.
No, what makes Aspiration truly unique—unheard of, in fact—is its fee structure. Or rather, the absence of a fee structure. Instead of charging a fee, Aspiration "allows its customers to decide how much to pay the company – even if that number is zero," the launch announcement explains. "Aspiration calls this approach 'Pay What Is Fair' and while it has been tried before in one-off fashion, this is the first time it has been brought to the investment world and the first time a company has built its business model on this approach."
Whether such a revolutionary business model can work for investing or is little more than a gimmick is impossible to tell right now. For obvious reasons, "pay what you want" is a curiosity that's intriguing to consumers and grabs plenty of headlines, but thus far other PWYW experiments have yielded results that are decidely mixed. For example:
Restaurants: Bubby's, an all-American restaurant with two locations in Manhattan, is running a "Pay Whatever You Like" buffet Thanksgiving dinner with some of the proceeds going to charity, and it's clear the owners expect customers to pay a pretty penny: There's a "suggested donation" of $75 per person. Another restaurant, a diner in North Carolina called Just Cookin, recently removed prices from the menu, leaving the exact amount paid for food and service up to the customer and God.
In probably the most well-known PWYW restaurant trial, the fast-casual chain Panera Bread opened a nonprofit café five years ago, and the experiment was so successful that in early 2013 the concept was expanded to four dozen St. Louis locations, which offered turkey chili on a pay-what-you-want basis. Roughly half a year later, however, PWYW chili was removed from menus. Apparently Panera received tons of generous donations early on in the program, but interest (and money collected) faded as time passed. Even so, there are still five nonprofit Panera Cares locations in the U.S., where the menus have suggested donations but no set prices.
Payday App: The biggest problem with payday loans is that while the fees might seem small—say $15 per $100 borrowed—the terms represent the loanshark-like equivalent of an APR of 400%. Enter ActiveHours, a payday loan alternative that pays customers immediately for the hours they've already worked and, incredibly, has no mandatory fees.
"We don't think people should be forced to pay for services they don't love, so we ask you to pay what you think is fair based on your personal experience," the ActiveHours site explains. Even so, consumer advocates warn that people who become dependent on such a service are more likely to wind up behind on their bills, and they also might wind up (voluntarily) paying tips to the service that are themselves the equivalent of a loanshark's terms.
Taxis: In 2009, during perhaps the Great Recession's darkest days, a former Wall Street banker named Eric Hagen introduced Recession Ride Taxi, a PWYW cab service in Burlington, Vt. Hagen offered rides only on nights and weekends as a way to help people out and perhaps make a few dollars. Even though Uber and other ride-share services would seem to be encroaching on Hagen's idea, Recession Ride Taxi is still running—and still operating on a PWYW basis.
Book, Music, Comedy Downloads: Way back in 2000, Stephen King decided to skip over publishers and sell a serial novel called "The Plant" strictly in digital e-book format using an honor system. Readers were asked to pay $1 per installment, and King said he would keep writing if three-quarters of those who downloaded the book paid up. At one point, less than half of those downloading were actually paying for the book, and the author never completed it—though the author reportedly earned nearly $500 million in the venture. As things now stand, the six existing parts of "The Plant" are available for free download at King's website.
In 2007, Radiohead began selling digital downloads of an album called "In Rainbows," and when fans dropped it into the virtual checkout basket, the only price listed was "It's Up to You." Some rock-n-roll old-timers, including KISS's Gene Simmons, were not impressed. "That's not a business model that works," Simmons said at the time. "I open a store and say, 'Come on in and pay whatever you want.' Are you on f***ing crack? Do you really believe that's a business model that works?" Nonetheless, Radiohead's move was probably ahead of its time considering that few artists make money selling their music nowadays anyway.
More recently, the work of Louis C.K., who over the years has been at the forefront of unorthodox direct-sales strategies including selling comedy special downloads for a flat $5 and comedy show tickets with no intermediaries or fees, was featured in a "Humble Bundle" of comedy albums offered on a pay-what-you-want basis. Humble Bundle is known for bundling together several video games and allowing customers to pay whatever they like for the package, with portions of the payment going to the developers, charity, and Humble Bundle.