The Government Lost Money on Every Penny It Made in 2016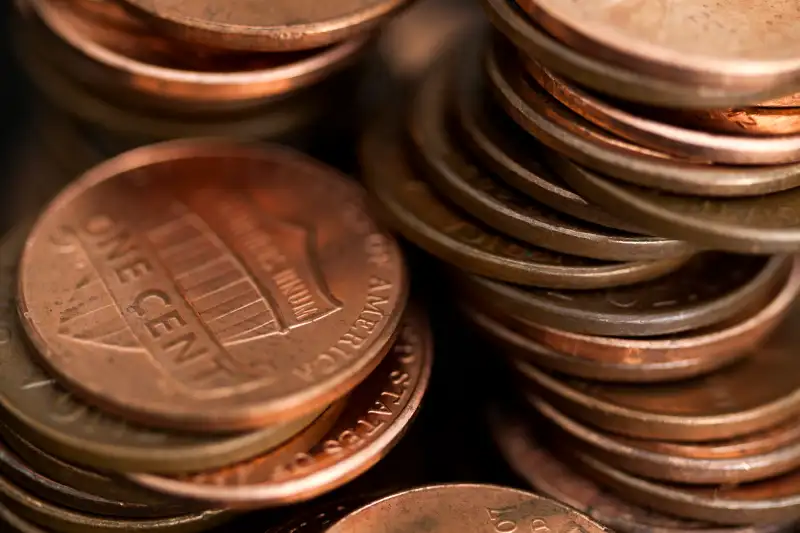 Epoxydude—Getty Images/fStop
The penny might be more trouble than it's worth.
The cost to produce the one-cent coin increased to 1.5 cents during 2016, the Wall Street Journal reported. In 2015, the penny cost 1.43 cents to make, while in 2014, its production value was 1.66 cents.
Despite efforts to cut the costs of manufacturing the copper coin, it seems unlikely that the cost of making it will ever sink below one cent. As a result, the Obama administration has been considering alternatives to the penny. In March 2014, the White House called for a "comprehensive review" of U.S. currency, including options to replace the penny and nickel.
However, in order to change currency denominations, Congress would have to pass a law, which it doesn't seem eager to do. In 2010, after considering the issue, Congress told the U.S. Mint to look for cheaper ways to make coins—but there doesn't seem to be a clear solution.
"There are no alternative metal compositions that reduce the manufacturing unit cost of the penny below its face value," a 2014 report to Congress said.
The Mint does make money on the dime and quarter, producing 2.87 billion dimes and 2.65 billion quarters in 2015. Meanwhile, Mint facilities in Philadelphia and Denver produced 9.16 billion pennies during the same time.