The Personal Loan Industry Is Booming — Here's Why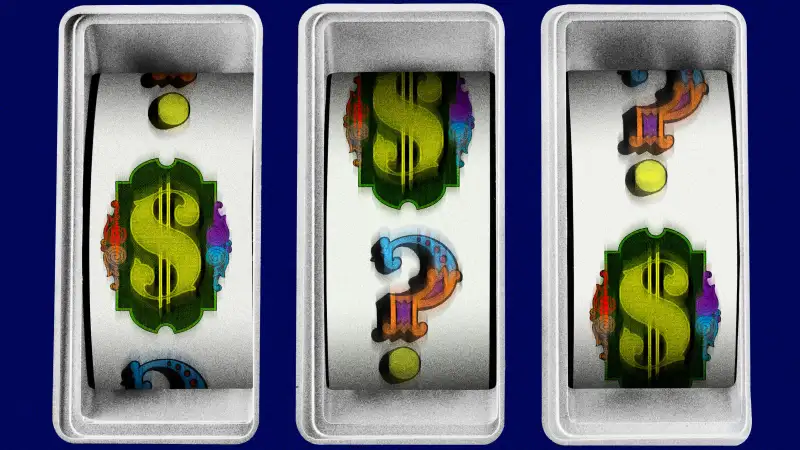 U.S. household debt has swelled over the past two years, and more people than ever are resorting to unsecured personal loans to manage what they owe.
Data released by credit bureau TransUnion in May shows that personal loan debt hit $225 billion in the first quarter of 2023; a 26% increase year-over-year. As it stands, the average debt per borrower for this type of loan is a little over $11,000, the highest on record.
Inflation is partially to blame. When the cost of living is as high as it has been, more people turn to borrowing to cover everyday expenses like gas and food. But that's not the only driver.
Fintech lenders, a booming breed of web- and app-based loan companies, have made it easier than ever to obtain a personal loan — often for greater amounts than what banks and credit unions traditionally provide.
On their websites, companies like SoFi dangle same-day offers up to a whopping $100,000. Others, like CreditNinja, emphasize the speed and ease with which you can apply from "the comfort of your home." (Neither company responded to requests for comment regarding fintechs' outsize role in the expansion of this kind of lending.)
As of mid-2023, the skyrocketing growth of personal loans is finally slowing, Silvio Tavares, president and CEO of the credit scoring model VantageScore, tells Money. Delinquencies increased at the beginning of this year, and lenders are tightening their applicant criteria to combat inflation and the damage it's done to people's ability to pay off their debts.
Still, as of now, there are 26.9 million outstanding personal loans distributed across 22.4 million Americans, according to TransUnion. With student loan repayment set to resume in October, and the price of groceries, among other things, still rising, borrowers' budgets are already stretched thin. Will personal loan payments exhaust them completely?
What's driving personal loan borrowing?
Personal loans are unsecured loans, so unlike mortgages and auto loans, you don't need collateral to qualify for one.
Prior to the 2007 recession, these products were mostly offered by banks and credit unions as a last resort for borrowers who were swimming in debt, according to a report from the Federal Reserve of St. Louis. That changed when fintech startups came onto the scene amid the financial crisis.
As fintech-endorsed personal loans hit it big with consumers, investors rushed to put their money into the emerging industry.
By 2019, 19.3 million Americans had at least one outstanding unsecured personal loan, and fintechs generated 38% of those balances (up from 5% just five years earlier), according to TransUnion.
These days, personal loan accounts belonging to borrowers with subprime credit scores ranging from 580 to 619 have seen the highest growth, according to TransUnion's May report. The average origination amount, $7,100, is also higher than it was pre-pandemic.
Sky-high interest rates have increased the appeal of personal loans among borrowers struggling to manage credit card debt. As of this writing, the average APR on a credit card is more than 20%, compared to 11.48% for the average two-year personal loan, according to the latest Federal Reserve data.
Dan Shore, vice president of communications for the fintech LendingClub, tells Money that roughly 80% of the company's personal loan borrowers are trying to consolidate existing debt.
"What we're seeing is more people coming to us with credit card debt that they realize has gotten too big," he says.
The rising cost of food, gas and other essentials has also pushed borrowers toward these loans.
"Their wages have not kept pace with inflation, and personal loans are an effective way to plug that gap," VantageScore's Tavares says.
Lending experts and the personal finance industry at large don't see Americans' increased reliance on personal loans as a major economic threat — at least not an imminent one, Tavares says. Personal loans still make up a relatively small portion of the total U.S. household debt, which clocked $12.04 trillion this year, per the Federal Reserve Bank of New York. And while economists were sounding off warnings of an looming recession just a few months ago, a recent forecast from Goldman Sachs Research now places the probability of a recession happening in the next year at 20%.
Still, the relative newness of fintech lenders means most have never been tested in an economic crisis. (After all, they came onto the market right as the Great Recession struck.) And regardless of how they fare, if a serious, prolonged downturn does happen, that could spell disaster for personal loan borrowers — especially those who continue adding to their balances, Bill Schretter, a certified financial planner for Allworth Financial, says.
Whether refinancing existing debt or trying to cover the cost of increasingly unaffordable living expenses, it's crucial for personal loan borrowers to work diligently to stop growing their balances in 2023 and beyond.

"There's nothing wrong with a personal loan to reduce interest expense and to consolidate so you can see [all your debt] in one place," Schretter says. "But you have to be disciplined in paying it off."
More from Money:
What Is FedNow? The Government's First Instant Payment Service Just Launched
Should I Cosign My Child's Student Loan?
Everything You Need to Know About Student Loan Interest Rates