Here's How Much It Really Costs to Adopt a Pet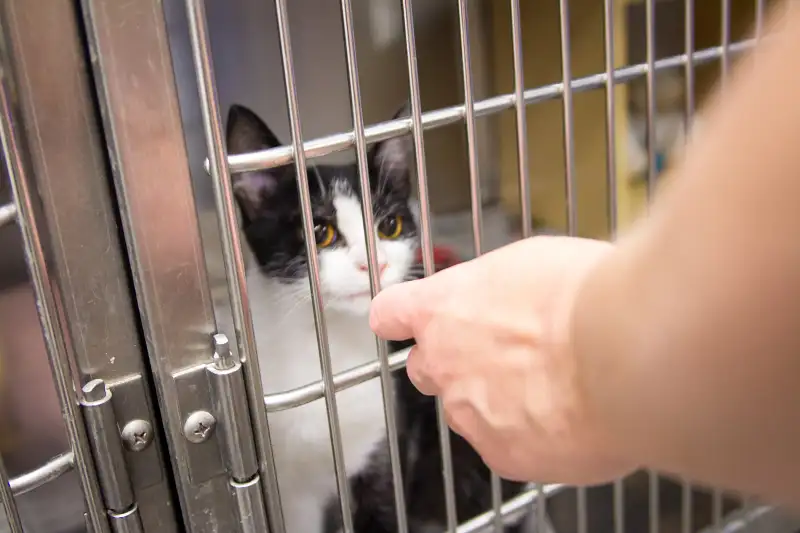 YinYang—Getty Images/iStockphoto
Whether for financial or ethical reasons, lots of people prefer the idea of adopting a cat or dog rather than buying one. But adopted doesn't necessarily mean "free"—there are almost always some costs associated with acquiring a new pet beyond food, toys, bedding, and the like. Here are the expenses you should prepare for and factor as potential costs into your pet budget.
Adoption fee: Almost all pounds, shelters and rescues charge adoption fees. "The fee depends on the rescue, but often defrays some of the rescue's cost," says American Kennel Club vice president Gina DiNardo.
Different species, breeds, and ages can also be priced differently. Sarabeth Simpson, board member of Fearless Kitty Rescue, in Fountain Hills, Ariz., says her organization has higher adoption fees for kittens than for adult cats. Kittens take more time and money to care for, she explains, and the laws of supply and demand also play a role.
"People want kittens as opposed to adults," Simpson says, so the rescue can charge a higher adoption fee. Breed-specific rescues also might charge higher fees, and shelters that take in all breeds might put a premium on particularly popular breeds. Fees can be as little as $25 and as high as $200 or $300.
If it's much higher than that, you should be wary, warns Carolyn Evans, executive director of My Furry Valentine, an annual adoption event in Cincinnati. "Anything over a couple hundred I would start to question—is it really a rescue or a shelter?" she says. Some irreputable breeders will pose as rescues and charge several hundred dollars for pets.
Some facilities will run "sales" or "specials" where they drop adoption fees, generally on adult animals, for a short period of time.
Medical care not covered by the adoption fee: "The typical adoption fee, more often than not, includes the animal being spayed or neutered, a vet check, vaccinations, heartworm or relevant testing, parasite control, and microchipping," says Inga Fricke, director of shelter and rescue group services for the Humane Society. (Microchipping is more common for dogs.) But this varies from facility to facility, so you need to ask specifically what's covered, because you'll be paying for the rest.
The harsh reality is that many public shelters don't spay or neuter because they can't afford to invest in animals that will be euthanized within a short time period if they can't be placed in a home, Evans says. Some of these shelters will have deals with local vets, though, who will offer low-cost or even free spaying or neutering; otherwise, expect to pay a couple hundred bucks, give or take.
Minor health and grooming issues: Shelter and rescue operators take pains to emphasize that most of the pets they take in are well-kept and well-adjusted, but a couple of reasons pets wind up in shelters are because their owners got too old to care for them or couldn't afford to keep them. In that case, "they may need a little more additional time and money getting spiffed up," Gina DiNardo says. You might be looking at some additional expenses for vet or grooming services like clipping a matted coat, trimming overgrown nails, or tackling tartar on teeth.
Obedience school or training: Again, this isn't applicable to all or even most adoptable pets out there, but it's something to keep in the back of your mind. "Rescue dogs that are surrendered due to too much energy or training issues would likely need classes with a trainer and the costs that are associated with that," DiNardo says. (Costs will vary depending on the nature and intensity of what you need.) If you've adopted a dog with obedience or behavioral issues, Evans says, it's worth asking if the facility where you got it has any resources for discounted training — rescues don't want to see their animals back behind bars, so many will be motivated to work with you.
Read Next: Should You Buy Pet Insurance Through Your Employer?