People Are Paying Thousands (Even Millions!) for Phone Numbers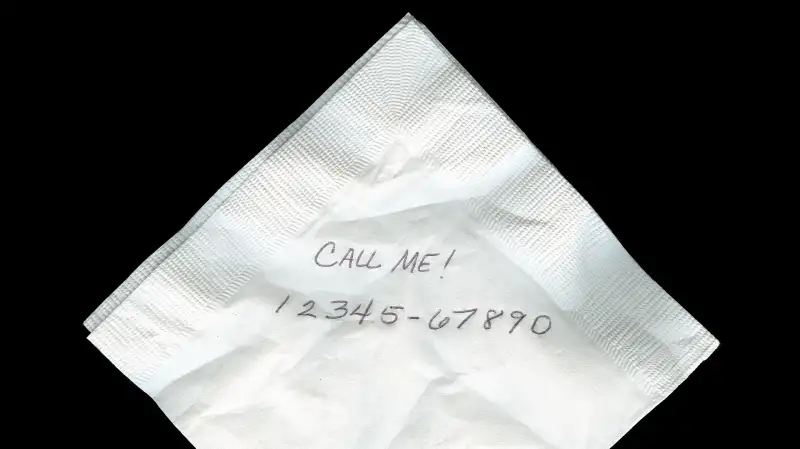 Over the weekend, a United Arab Emirates telecom called Du hosted an auction in Dubai, inviting customers to place bids on 70 desirable mobile phone numbers—ones that end in a string of 2s, say, or multiple 5s in a row. Apparently, some people will pay quite a pretty penny for such standout numbers.
The crown jewel of the auction, 052-2222222, began at a price of Dh250,000 (about USD$68,000), but was bid up immediately to Dh1,000,000 ($272,000), and eventually sold for the equivalent of $2.2 million in U.S. currency. "Yes, I'm going to use the number, with pride," said the man with the winning bid, Mohamed Hilal.
While it's unclear why anyone would feel a phone number—even a pretty cool one—is worth such a huge sum, the phenomenon is hardly limited to one specific country or culture. In 2003, a Chinese airline paid $280,000 at auction for the right to use the number 8888 8888. Many Chinese believe that 8 is a lucky number, so an eight-digit number consisting only of 8s is presumably doubly lucky—or perhaps lucky by a factor of eight.
Various versions of arguably the best-known phone number in American pop culture history, 867-5309—thanks to Tommy Tutone's 1981 hit song—have gone up for sale over the years. One New Jersey DJ, who says he got the number 201-867-5309 simply by requesting it, and received dozens of random phone calls daily from total strangers, placed it up for online auction in 2009. The asking price was pushed up past $365,000, but apparently some of the bidders weren't legitimate. The number sold for $186K, reportedly to an '80s-themed fitness chain called Retrofitness.
Last week, the Washington Post reported on how services such as PhoneNumberGuy.com enable anyone to "Buy Your Own Awesome Phone Number!" Sometimes, all this means is having the "cool" area code—310 in Los Angeles, 212 in New York City, 202 in Washington D.C., and so on—rather than the newer, B-list area codes more commonly given out nowadays. Getting any old phone number with the extremely in-demand 212 area code in Manhattan will run at least $75, according to the site 212AreaCode.com.
Some businesses especially feel it's important to have an "original" area code to be taken seriously in their city. And when a popular area code is paired with an "awesome" number that is super easy to remember (seven of a kind of all the same digits, say, or a simple pattern), or that ends with four digits that translate to a desirable word (HOME, PAIN, HURT), sales can easily be in the tens of thousands of dollars.
Yet as the San Francisco Chronicle reported over the weekend, the FCC maintains that no one actually owns their phone numbers in the U.S.—and that selling them is illegal. "Numbers are not for sale," an FCC spokesperson explained. "There are rules about this."
Ed Mance, who runs the Phone Number Guy, told the Chronicle that he is simply "offering a service" that covers the "search, activation and account transfer" of a number, but that technically, no sales of phone numbers are taking place. His site's FAQ page insists that the service is "Completely, 100% legal."
The site lists hundreds of "Vanity" numbers, ending in four digits that spell out HEAT, CARE, SOLD, ROOF, or LIMO, for $299 and up, and at last check 14 different "Seven of a Kind" numbers are available for $17,999 to $35,000. Mance says that if a seven-of-a-kind number featuring all lucky sevens (777-7777) ever went on the market with a Las Vegas area code, that could be a true payday—summoning as much as $150,000.