How Pokémon Go Is Getting People to Register to Vote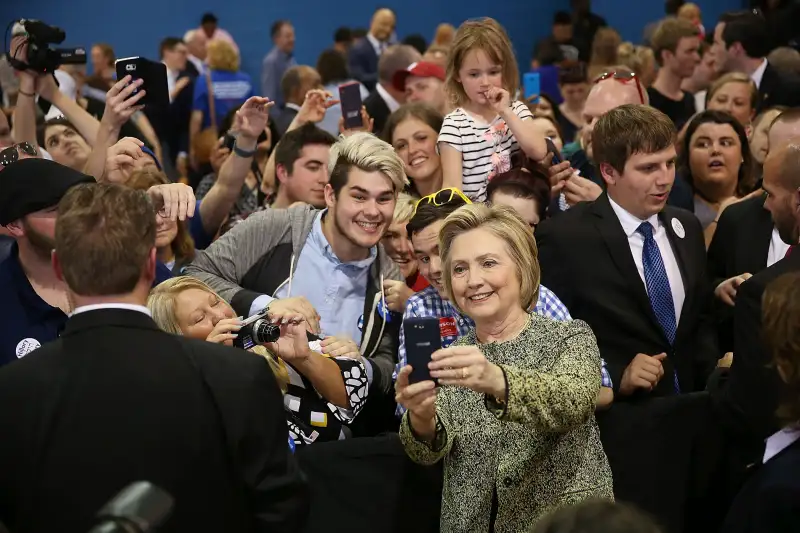 As Hillary Clinton and Donald Trump vie to catch all the votes, the solution may be ingeniously simple: by catching all the Pokémon Go users.
Campaign organizers for Hillary Clinton, like her Ohio organizing director Jennifer Friedmann, have started showing up at Pokéstops and gyms to convince Pokémon Go users to register to vote. Clinton's Ohio staff spent the past weekend traveling around the state looking for voters at Pokéstops and gyms, the Cincinnati Enquirer reported.
The presumptive Democratic nominee even has an event scheduled in Ohio pegged to the game. "Join us as we go to the Pokestop in Madison Park, put up a lure model, get free pokemon, & battle each other while you register voters and learn more about Sec. Hillary Clinton!!!" the event description said.
The Clinton campaign's easy adaptation to the Pokémon Go phenomenon shows how well the app can work as a campaign tool. That's because it's designed to move players into action in real life, by making them walk to Pokéstops or to gyms to train. It could also tilt the voter registration numbers in favor of the former Secretary of State, who has 700 people on staff (in comparison to Trump's 70, many of whom are national staff), Vox.com reported.
Read More: This Wireless Provider Is Giving Free Data to Pokémon Go Users
Not to be left behind on the viral trend, Donald Trump has also invoked Pokémon Go in negative ads. In a Facebook video, Trump created a Pokémon version of his opponent called "Crooked Hillary." Her character description notes that she's "often found lying to the American people, rigging the system, and sharing TOP SECRET emails." Her next evolution, Trump says, is unemployed.
Politicians aren't the first group to cash in on the Pokémon Go trend. Small businesses are paying for lure to attract Pokémon (and thus, customers) to their shops, while others are offering discounts to customers who are Pokémon trainers.