Prescription Drug Prices in America Are Rising Like No Other Industry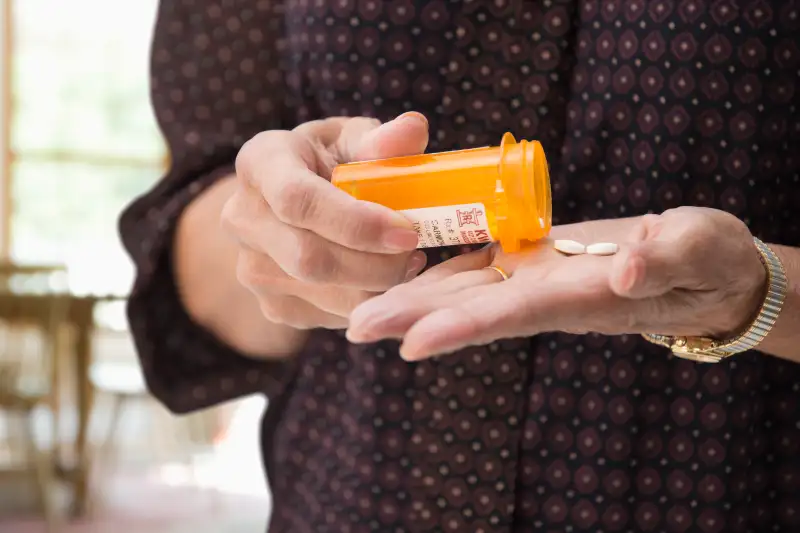 Jose Luis Pelaez Inc—Getty Images/Blend Images
The high cost of prescription drugs has been causing pain and hardships for millions of Americans for years. And the situation appears to only be getting worse: Drug prices have risen an average of nearly 10% over the 12-month period ending in May 2016—a time when the overall inflation rate was just 1% in the U.S.
According to data cited by the Wall Street Journal, while food and alcohol prices have risen 2.8%, and clothing and accessories are up 5.7%, pharmaceutical prices have increased 9.8% in the past year.
Drug prices are ballooning to new highs even though Big Pharma is increasingly under more scrutiny from insurance companies, consumer groups, and American lawmakers—who are all, apparently, powerless to stop the price hikes. Prescription drug price increases of nearly 10% or more have hit American consumers for three years in a row.
It's hard to imagine consumers would stand for such price hikes if it came to nearly any other kind of product. "You can't take the price of the iPhone...up 10% a year," Geoffrey Porges, a Leerink Partners LLC biotech analyst, told the WSJ.
Read Next: 21 Incredibly Disturbing Facts About High Prescription Drug Prices
But because medications are literally essential—patients could die without them—people have little choice but to pay up no matter what the price. The fact that more Americans have high-deductible health insurance plans makes the situation more painful, as they're generally on the hook for the full cost of prescriptions.
Meanwhile, a new report from Americans for Tax Fairness says that Gilead Sciences, the world's sixth most valuable pharmaceutical company, has been gouging consumers, raking in billions in profits, and dodging U.S. taxes—all based on medications that were developed by taxpayer dollars.
In an op-ed on Huffington Post, U.S. Sen. Bernie Sanders called attention to the study, and the fact that "a lifesaving product does no one any good if a patient cannot buy the medicine they need, and that is now happening far too often in the richest nation in the world."
Gilead's profits rose from $4.2 billion in 2013 to $21.7 billion in 2015; during the same time period its effective tax rate decreased from 27.3% to 16.4%. The company pulled off this magic trick by purchasing a company called Pharmasett, which makes the hepatitis C treatment drug Sovaldi, and whose owner, a nearly full-time federal employee, received at least $2.7 million in taxpayer money for research. After Gilead snatched up the company, it raised the price of Sovaldi through the roof, and "Gilead made its investment back in less than a year," Sanders explained:
Read Next: Absurdly Expensive EpiPens Are Driving Families to Dangerous Lengths

Gilead also "appears to have engaged in a massive shift of profits offshore to dodge U.S. taxes," at one point doing the seemingly impossible by reporting "more offshore profits than offshore revenues," the Americans for Tax Fairness report states.
So "now Americans are getting cheated a third time as Gilead stashes its profits abroad to avoid taxes," Sanders wrote.
And how do Gilead and other pharmaceutical companies get away with all of this? Well, it's worth noting that Big Pharma spends more money lobbying American politicians than any other industry, by far.