More Americans Think Drug Prices Are Ridiculous, Fewer Think Drugs Improve Our Lives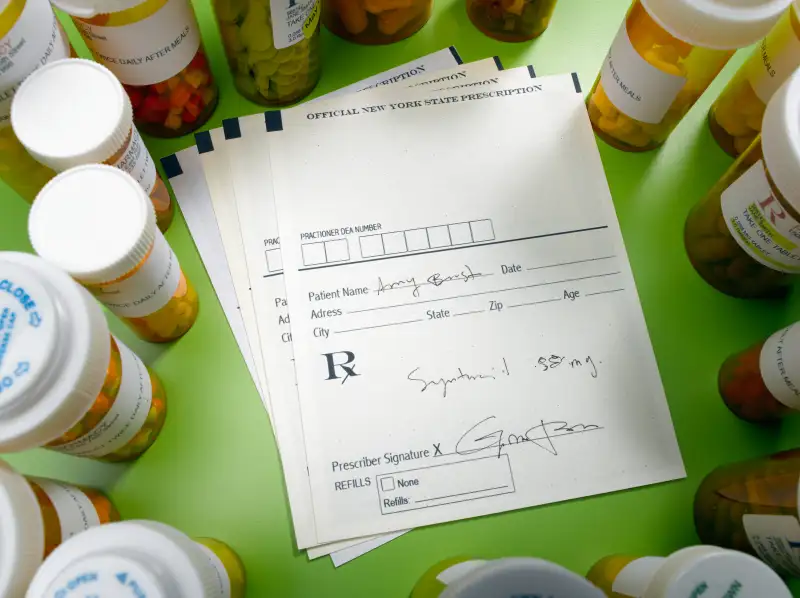 Jeffrey Hamilton—Getty Images
Prescription drug prices have been rising 10% or more annually, on average, for years. The price hikes have been taking place at a time when inflation is low, mind you, and when the costs for some everyday purchases like groceries are actually decreasing.
So it should probably come as no surprise that more Americans view prescription drug prices as unreasonable. But the disillusionment over prescription drugs doesn't end there. The number of Americans who think that prescription drugs make our lives better has declined sharply in recent years as well.
These are some of the findings in the most recent Kaiser Health Tracking Poll. "In the wake of the news about the increase in cost for the Epinephrine injection, the majority (77 percent) of Americans say prescription drug costs are unreasonable," compared with 72% who felt that way a year ago, Kaiser researchers explained.
Meanwhile, Big Pharma may have reason for concern in light of the diminishing percentage of Americans who feel that prescription drugs are making peoples' lives "a lot" or even "a little" better. A majority of those polled most recently (56%) agree that prescription medications have indeed improved Americans' lives by "a lot" or "a little," but the percentage who feel positively about the role of prescription drugs has dropped significantly, from 78% in March 2008 and 62% in August 2015.
Read Next: 21 Incredibly Disturbing Facts About High Prescription Drug Prices
"Costs could be one reason why the share of Americans who say prescription drugs have made the lives of people in the U.S. better is declining," Kaiser researchers wrote.
And most Americans think it's time for regulators to do something about these costs. The vast majority of those polled said they were in favor of taking steps to rein in drug prices such as allowing Americans to buy prescription meds from Canada, creating an independent group to set drug prices, limiting the prices drug companies can charge for high-cost medications, and allowing the federal government to negotiate with pharmaceutical companies to get cheaper drug prices for people on Medicare.