Prince Harry Just Got Engaged to Actress Meghan Markle. Here's a Look at How Much He's Worth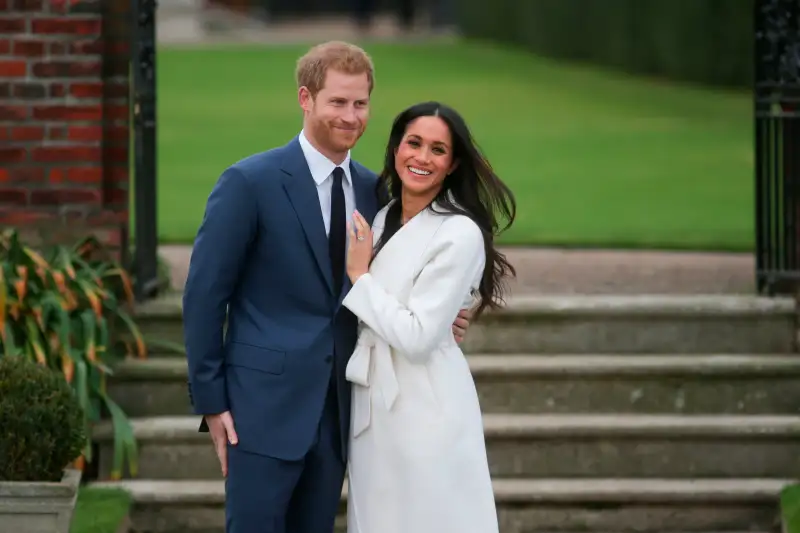 Daniel Leal-Olivas—AFP/Getty Images
After dating for more than a year, Prince Harry and American actress Meghan Markle have announced they are engaged.
So how much royal wealth will she have access to once she ties the knot?
Harry, who is now fifth in line to the British throne, is currently worth about $25 million, according to an estimate from wealth tracking firm Wealth-X.
On his 30th birthday, Harry received full access to an inheritance from his late mother, Princess Diana. CNN valued the total estate, to be split between Harry and his brother William, at $21.6 million in 2009. Harry's portion would be worth at least $12.4 million today.
The rest of his wealth comes from salaries and dividends, according to Wealth-X. He received a salary during his 10-year stint in the British Army. He has also held leadership positions at nonprofits like The Invictus Games, but it's not clear whether he has been paid for that work.
Things are much more substantial on Harry's father's side, though that money is not included in the Wealth-X estimate.
Last year, the Daily Mail reported that the value of the British royal estate, known as the Duchy of Cornwall and comprising most of the royals' income-producing assets, soared past £1 billion. The estate was established in the year 1337, and includes mostly rent-producing properties across the country, like £365 million-worth of agricultural land. The royals do not buy or sell the properties, but only take annual income produced by them. Harry's father, Prince Charles, claimed £20 million in income from the estate in 2016, the Mail said.
Wealth-X estimates Charles' wealth to be at least $450 million. The firm doesn't attribute any of the Duchy's assets to Harry, since they remain controlled by Charles.
Markle, 36, grew up in Los Angeles, the daughter of a yoga instructor and cinematographer. She previously appeared on several television programs and is also known for her work with several nonprofits, most working on women's issues.